The cadet gets up early in the morning before the sunrays dawn upon the earth. This time doesn't change be it sunny, windy, rainy, and cold, the time is always the same, it isn't your regular school to delay your start or totally cancel it off owing to bad weather, it is the navy and one needs to go on. Now he is ready to go for his drill, swimming, physical training, small arms training, horse riding or watermanship training in the morning. Thereafter he changes into his uniform and prepares his own cabin in a presentable state. He then goes for a sumptuous breakfast to mess followed by classroom instructions. Yes all this happens before you even start your academic day. Then cadets go through the regular B Tech subjects and some of the tough service subjects for the next four hours in classrooms which would put even the finest of internationally renowned colleges to shame. They are attached with the state of the art training aids to help instructors impart knowledge in the most efficient manner possible.
SSB Interview Preparation Material [ 100% Recommended]
When the average Indian catches his sleep or at the very least would like to stay indoors is the time not to waste. After having lunch and a little amount of rest training resumes in the form of games like basketball, volleyball, hockey, football, squash, table tennis, lawn tennis, etc or maybe a cross country run practice around the beautiful sceneries of woods, beaches, gardens and hilltops. Another option is to go for water sports, be it sailing, windsurfing, rowing, kayaking or the coveted pulling. One can even be involved on a certain club day on various types of activities which are definitely not so easy to get in the outside world. One must even endure sometimes a combination of the above mentioned activities but in good spirit so as to have considerable experience of everything rather than being a jack of all trades and a master of none. The task might seem heavy and maybe even impossible to a common person but it definitely is possible and is being undertaken by everyone here.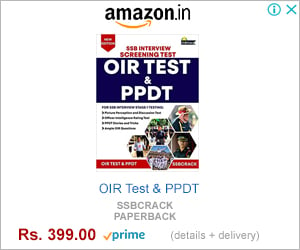 After going through these activities one is definitely in the need of some refreshment which comes in the form of the own time one gets. One may choose to rest in cabin, go to the cafeteria, grocery shop or even the Pongo ice cream shop to refresh oneself. After the own time it's time for some serious studying and cadets engage themselves in a strict study period, going through notes or other electronic aids provided on the academy's LAN. This takes place till it's time for dinner. Now it's time for physical training for the relatively weak, some studies for the relatively weak and some squadron building time with juniors running to their seniors for specific help be it any field, seniors coming down to ensure all juniors do their duties and undergo training and nobody gets through unnoticed. When the most hardworking of Indians would also give up its tattoo period here in the academy. One stays inside cabin to prepare for a new day tomorrow, be it uniforms, assignments, some tests or improving the general state of the cabin. All this done in a single days' time would definitely have taken maybe a week to do outside but this compact schedule is what makes it tough. By the time its 10'o clock in the night the cadet has no energy left except to go towards his bed and mind you what a satisfying feeling that is to lie in bed after a complete day but one cannot enjoy that cause the body is just too tired to stay awake.