If you are preparing for the upcoming CDS Exam, the best way to check your level before and after the preparation is by taking mock tests. SSBCrackExams, India's first and top defence preparation portal has CDS exam mock tests designed especially for the CDS defence aspirants after research and analysis of UPSC CDS previous papers and trends. CDS Exam Mock Test Series consists of 30 Sets with 3400 questions help you to boost your CDS Exam 2021 – 2022 preparation. SSBCrackExams CDS Mock test sets come with one FREE set that candidates can take free of cost, you can access CDS Exam mock test via Desktop and Mobile App.
Why take UPSC CDS Exam Mock Tests?
They are designed similar UPSC CDS exams taken before any actual exam.
CDS Mock tests are designed to give aspirants a feel of the real CDS exam. For most of the defence aspirants who are about to take a CDS and OTA exam for the first time in their lives, CDS mock tests provide a trial run. Being placed in the same situation and feeling the same amount of pressure before the actual CDS exam will inculcate some self-analytical capacity and confidence in the student. Infact CDS Mock Test helps in reducing pre-exam nervousness, as the candidate has already appeared for a version of the exam before, on the final day he will be more relaxed.
Most defence aspirants preparing for CDS exams do so in chapters, units and sections. By the end of it all, they believe they are well prepared to take the CDS exam. But on the final exam day, often everything once learned is forgotten in the flash of a second. This happens because of a tendency to underestimate the toughness of the questions and the scope of the syllabus in combined way.
Also Check: CDS Exam FULL Online Course 2021-22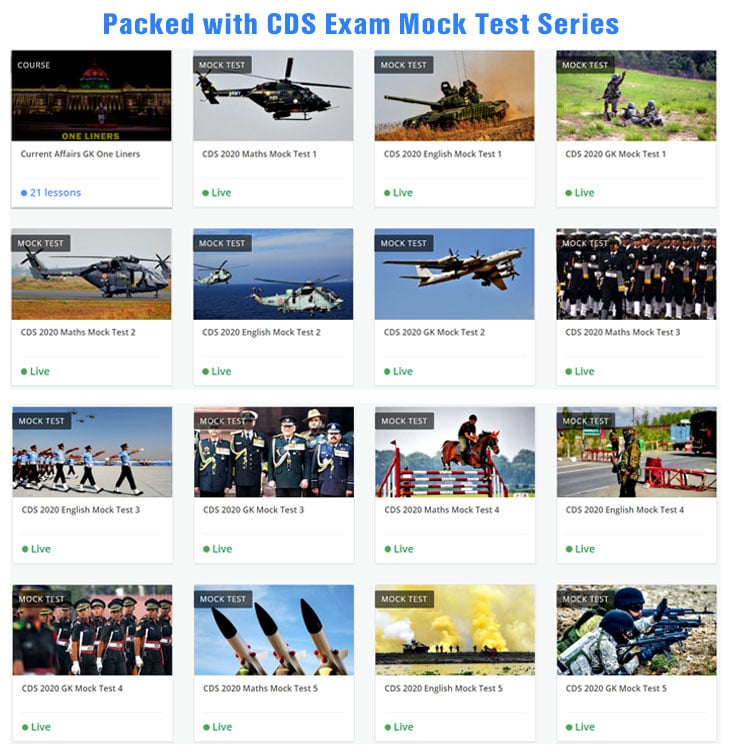 Download our Learning App

It is said that "practice makes a man perfect". Take CDS Exam Mock Tests Today.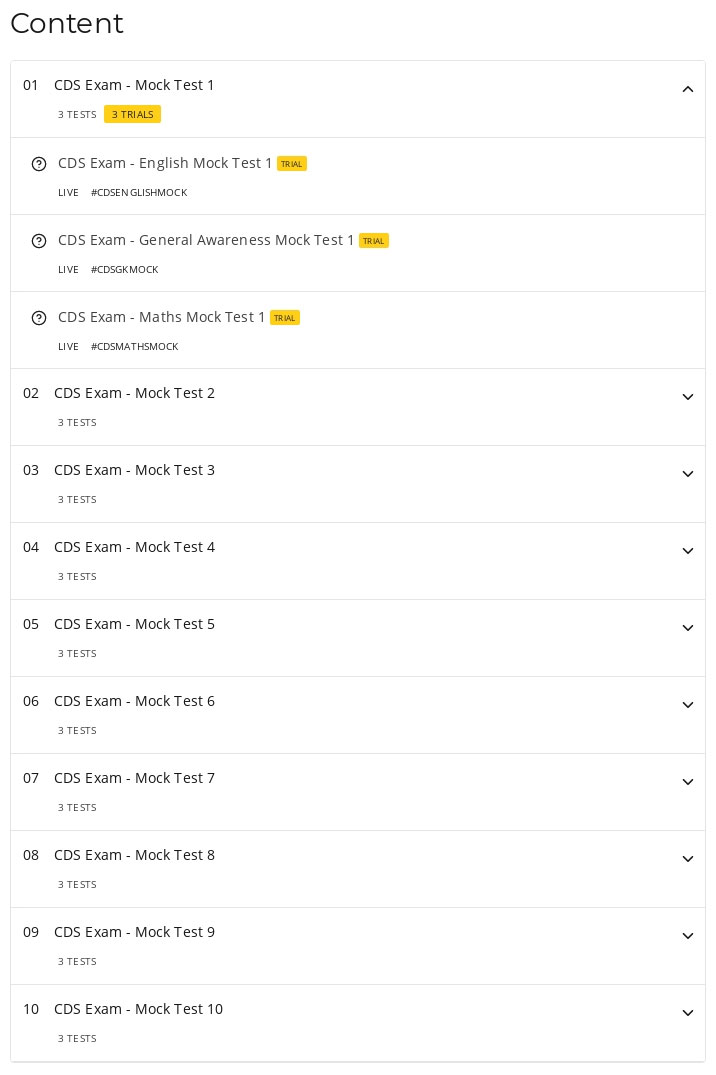 Download our Learning App

ALSO READ: