The Service Selection Board has a variety of ways to first test and then confirm your OLQs. First of all, let's revise what the OLQs are:
TAT, WAT, SRT, and SDT are the psychological tests that confirm the OLQs in you. These are further confirmed by the Interviewing officer and the GTO in their own ways. Therefore, one must inculcate the OLQs in their personality so they become a part of who they are.
WAT is one such test where your simple yet correct sentences can work wonders. The trick is to practice as many words as you can.
Tips to be kept in mind:
Try not to make a factual sentence, for example, for the word wheel, "A wheel is round". Instead, it can be written as "The invention of the wheel led to a transportation revolution".
Attach negative words with other negative words to get a positive senence. For example the word hurt can be written as "Animals should not be hurt for the benefit of humans".
Try to practice more of positive words because a negative sentence can be negated, but sometimes people get stuck with positive words.
Try to portray the OLQs in each of the words.
The following are 120 WAT words for practice. Ignore the example at first and try doing it yourself.
Gap
The communication gap between the government and the people leads to lesser development.
Company
Hindustan Aeronautical Limited is an Aerospace Manufacturing company.
Trapped
Children should not feel trapped by the education given to them.
Hold
The navy chiefs from all over the world hold meetings to discuss maritime security.
Skill
The government believes in skill training rather than rote learning,
Strength
The Indian Airforce showcased its strength in an air demonstration of its aircrafts.
Rape
Rape perpetrators are to be shown no mercy.
Spot
PV Sindhu holds the number 3 spot all over the world according to current rankings.
Moon
Tides occur due to the gravitational pull of the moon and the sun on the earth.
Zero
India has shown zero tolerance to terrorism.
Guilty
The terrorist was proven guilty after a strict and just judicial process.
Ache
She performed stretching exercises to prevent a muscle ache after exercising.
Battle
The school staged a play on the Battle of Plassey.
Bath
We should use only one bucket of water to take a bath and conserve water.
Village
Schools and colleges are now coming up in villages.
Flood
The navy provided ample relief to all the flood victims.
Global
Women rights issues are global in nature.
Conflict
She resolved the conflict between her friends by coming up with a better plan.
Ban
There should be a global ban on organized child labor.
Vehicle
The DRDO has developed unmanned aerial vehicles for Indian Army.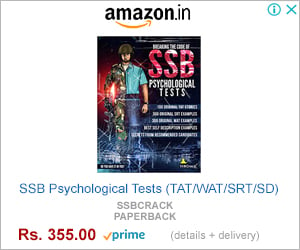 Following are some more words to practice on.
Scene
Impossible
Society
Choose
Unjust
Image
Exam
Drive
Internet
Communication
Keys
Murder
Commit
Flee
Practice
Organize
Phone
New
Agency
Security
Since
Peace
Fall
Hit
Run
Chase
Enter
Industry
Limit
Development
Coach
Food
Special
Biomass
Release
Head
Launch
Medal
Play
Department
Under
Curb
Cooperate
HIke
War
Normal
Challenge
Serving
Bane
Rapid
Actress
obstacles
Strict
Forceful
Citizens
Teams
Anxious
Knowledge
Polite
Integrity
Serve
Loyal
Equality
Justice
Gratitude
Rare
Heavy
Rude
Explanation
Pilot
Pirate
Ship
Captain
Camp
Rights
Ragging
Rust
Patriotism
Primary
Performance
Pity
Meeting
Obedience
Quick
Quiet
Quotes
Question
Try
Unity
Urge
Friendship
Close
Migrate
Decline
Fly
Highest
Shallow
Wipe
Vegetables
Sale