WAT (Word Association Test) is the test that comes 2nd in the psychology tests and is a kind of race against time. Here you will get 60 words displayed over the screen and you will get 15 seconds to read, think and write a sentence on every word. The time is specified in order to bring out the actual thought of the candidate that comes from his mind. Two short time intervals are given after 20th and 40th word, which is for turning the pages. As every test has got some rules, it has also got some.
Write a complete sentence.
Your response should not be out of the word.
Don't leave the sequence.
Don't copy or cramp the responses of others.
Write a readable sentence without emphasizing more on calligraphy or grammar.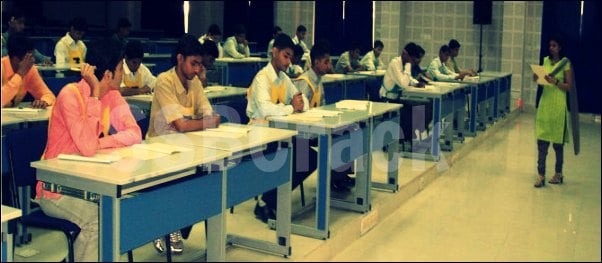 These rules must be followed to attempt the test in a meaningful and effective way. It is a vital part of psychology test and should not be neglected. The words come differently in all batches and SSBs. But still, some of the words are common and are encountered by most of the candidates. The words are.
ADVICE
DEFINITE
FIND
AVAILABLE
AMBITIOUS
CAREFUL
IMPORTANT
CHOICE
HELP
FELLOW
UNSOCIAL
GIRL
MEET
FRIENDSHIP
PLEASE
UNITY
CHAMPION
PRIDE
COUNTRY
WORSHIP
BENEFIT
PITY
BLESS
FREEDOM
NECESSITY
LOST
FIRING
COWARD
DIE
ACCIDENT
Download WAT eBooks