News reports often reveal that India operates certain military bases outside India. These bases offer us the strategic advantage over a geographical area and are often established as part of our diplomatic and defence ties. India uses these bases not just for our advantage, but also for training and equipping the host nations. For example, India has been training the armed forces of our friendly neighbours for decades now. For the same purpose, we have established bases and training institutes in those countries. These moves have been largely fruitful for India as well as those countries as well. An obvious instance of such a bond would be the relationship with Nepal. It is often said that India would treat any attack on Nepal as an attack on India itself and respond accordingly. In this article, we'll look at 10 important Indian military bases outside India.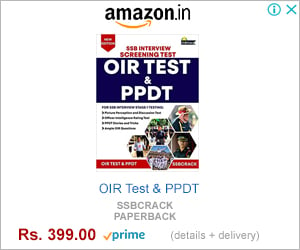 Why do countries maintain military bases abroad?
Establishing military outposts overseas allows a government to project power, for example, by conducting expeditionary warfare, and thereby influence events in other countries. They can be utilized as staging locations or for logistical, communications, and intelligence assistance, depending on their size and infrastructure. Many battles in recent history have resulted in world powers establishing huge numbers of foreign military bases, and the presence of such bases has aided nations that have them in attaining political and military objectives. During the First and Second World Wars, the British Empire and other colonial powers created foreign military bases in many of its colonies where they were helpful, and actively sought rights to facilities where they were needed for strategic reasons. Establishing coaling facilities for navy ships was formerly critical. During the Cold War, the US and the Soviet Union set up military outposts everywhere they could inside their respective spheres of influence and aggressively sought influence where it was required. In recent years, the War on Terror has resulted in the establishment of overseas military outposts in the Middle East.
Our Military Bases Abroad
TAJIKISTAN
Farkhor Air Base is in Tajikistan, near the town of Farkhor. It is located 130 kilometers southeast of Dushanbe, the capital. It is run jointly by the Indian Air Force and the Tajik Air Force. It is India's first foreign military facility. The Iranian port of Chabahar makes it easier for Indian freight to reach Farkhor Air Base via Afghanistan.
Ayni Air Force Base, also known as Gissar Air Base, is a military air base in Tajikistan, just 10 km west of the capital Dushanbe. The base is jointly operated by the Indian Air Force and the Tajik Air Force. It is also India's first overseas air base. Since 2014 India has deployed Su-30MKI in limited numbers at this base. The base was extensively used by Indian Air Force as a standby base for its aircraft to evacuate Indian Nationals from Kabul Airport amidst the Afghan Crisis
NEPAL
This country has a positive connection with ours, and in exchange, our army protects the neighboring country. In Surkhet, the Indian Air Force maintains an airstrip that protects them against aerial threats. We provide armament, hand-to-hand fighting, and high-altitude warfare training to Nepalese soldiers.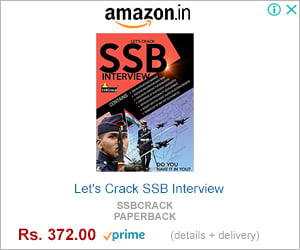 BHUTAN
The Indian Military Training Team (IMTRAT) is based in Western Bhutan's Haa Dzong. It is an Indian Army training operation in Bhutan. It is in charge of training the Royal Bhutan Army (RBA) and the Royal Bodyguard of Bhutan troops (RBG).
MAURITIUS
On North Agalega Island, India is currently constructing a military installation. As part of India-Mauritius military cooperation, the island in the Indian Ocean is leased to the Indian military for the development of strategic assets.
MADAGASCAR
In 2007, India established its first overseas listening station in northern Madagascar to detect shipping movements and listen in on marine conversations in the Indian Ocean.
MALDIVES
The Maldives is under the protection of the Indian navy, which keeps an eye on the neighboring country's waterways. The Coastal Surveillance Radar station protects against piracy dangers in the waterways.
SEYCHELLES
India and Seychelles have signed a defense agreement for the construction of a naval facility on Assumption Island. Seychelles received a $100 million line of credit from India, as well as a Dornier aircraft. India currently operates a coastal surveillance radar system in Seychelles.
OMAN
At Ras al Hadd, India has a listening station and berthing privileges at the Muscat naval facility. There is also a base for the Indian Air Force and the Indian Navy at Duqm. It's worth noting that the INS Mumbai had previously used Duqm as a port.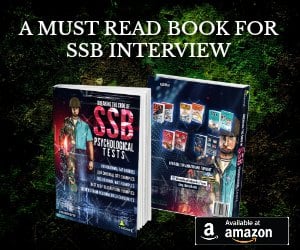 IRAN
Chabahar Port is Iran's sole oceanic port, located on the Gulf of Oman in south-eastern Iran. In December 2018, India took over the port's operations. Iran and India inked a $2 billion rail cooperation pact in January 2018. The accord includes a $600 million memorandum of understanding for Iran to acquire locomotives and freight wagons from India.
MOZAMBIQUE
India and Mozambique have a strong military relationship. During the African Union summit in Mozambique in 2003 and the World Economic Forum, the Indian Navy was in charge of the country's maritime security.
Conclusion
As part of its national security strategy, India has always participated in defense cooperation with friendly foreign governments. Visits, contacts, exchanges, exercises, port calls, and training facilitation are all part of the process of establishing and maintaining confidence in the interests of mutual security. The Indian Navy, in particular, has developed close ties with a number of navies in the Indian Ocean area, the most noteworthy of which is the US, UK, France, Singapore, Vietnam, and Japan. India has also engaged the island states strategically placed in the Indian Ocean area in this respect. Military bases in these important locations would be a valuable addition and could be vital in protecting our trade and military interests. This is especially true in the light of the Chinese strategy of acquiring military bases in foreign countries. To counter such a threat we too would have to swiftly move in that direction, which is precisely why India is proceeding with plans of that nature.
The readers can subscribe to SSBCrackExams to get more informative articles in their feed. All the best.
Also Read: