Himanshu Pandey, a 22-year-old engineering graduate from Haldwani, Uttarakhand, whose father works as a driver, has secured All India Rank (AIR) 1 in the Combined Defence Services (CDS) examination conducted by the Union Public Service Commission, results of which were declared on Friday. Pandey has been selected for Indian Military Academy (IMA) in Dehradun.
Pandey said, "I wanted to serve the country since childhood. There was no other option for me. I focused solely on CDS preparations and kept going even after failing to make it several times," he said, adding he wanted to thank his parents and coaching institute teachers in Haldwani.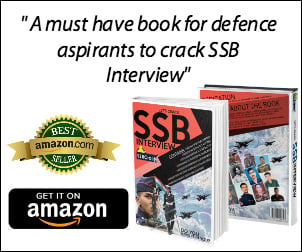 Also Read: Meet Apoorv Gajanan AIR-1 UPSC CDS 1 2021 Topper – Exclusive Interview
Pandey's father Kamal Pandey works as a driver in the private sector and mother Deepika Pandey is a homemaker. He secured 95% marks in class 12th boards at ABM School, Haldwani and did his BTech from Dwarahat Engineering College.This was Pandey's third attempt at CDS. He started preparing for the exam in 2017 and had cleared it twice before, but failed to clear the medical test due to some dental issues. This time though, he cleared both the CDS and Services Selection Board (SSB), clinching the 24th rank at IMA and 13th rank at Indian Navy Academy.
"I wasn't expecting AIR 1, I was ecstatic after seeing the results. It was a collaborative effort and I would like to thank everyone who supported me. I want to tell everyone to believe in their dreams and work hard towards them. Even in the worst-case scenario, a person gains valuable lessons," Pandey said in a video message after the results were released.
Meanwhile, 22-year-old Vinay Punetha from a village in Pithoragarh secured the 10th rank in CDS. His father Manoj Kumar Punetha, a local shopkeeper, and mother Madhavi Punetha, a homemaker, said they were elated. Punetha did his schooling from Pithoragarh and BSc in Lucknow. He prepared for CDS while studying for his graduation and is currently training to be a constable in Delhi Police. This was his first attempt at the exams. Punetha has also been selected for IMA.
Meanwhile, UPSC has recommended a total of 142 candidates this time for admission to the IMA, INA and Air Force Academy And Himanshu is at the top rank to be selected for the Indian Military Academy (IMA) in Dehradun.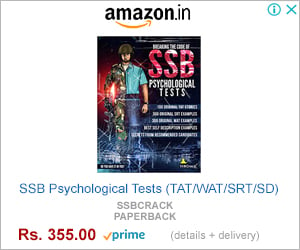 A MERITORIOUS STUDENT SINCE CHILDHOOD: During an interaction with India Today, Himanshu discussed his sincerity in his studies. He has been a meritorious student since childhood. He had secured 95 percent marks in Inter. After that, he did self-study to get enrolled in BTech. He took admission to Vipin Chandra Tripathi Engineering College, Dwarahat Almora, although he continued to prepare for the army during his Btech studies.
CRACKED EXAM IN THIRD ATTEMPT: While talking, he also told us that in his third attempt he had secured this rank. It was a tough journey for him to achieve this great height.
FAMILY IS ON CLOUD NINE: With his success, both his parents are very happy as he has brought laurels to Uttarakhand by getting the first rank at the All India level in the Combined Defence Services (CDS) examination. Himanshu wanted to become an officer in the army since childhood. His proud father is a driver at a private farm in Haldwani and his mother is a housewife.
VINAY PUNETHA SECURED 10TH RANK IN CDS EXAM 2021: Vinay Punetha from Pithoragarh has also secured 10th rank in the CDS Examination. His father runs a shop in Pithoragarh. Vinay completed his schooling in the hill town and pursued a BSC from Lucknow.
Also Check: CDS 2 2021 Merit List – 142 Candidates Recommended For IMA AFA INA
Want To Prepare For The CDS Exam and SSB Interview?