War is very bad. It's cruel and full of blood. It destroys lives, countries, cultures. It shapes our past, our present, our future. And that's why both moviemakers and moviegoers are still interested in it. Stories about war show what people are really like in their darkest times.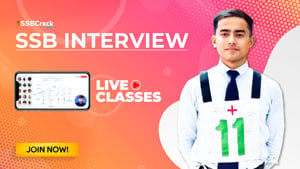 Even though these are often dramas about the military with stories of brave soldiers and big victories, they aren't always flag-waving patriotic movies. A war movie can be very pro-peace, very revolutionary, or very critical of our leaders who get us into wars.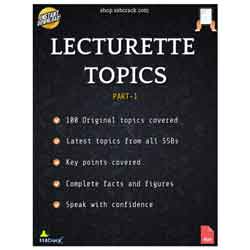 Here is a list of the 50 best war movies Hollywood has ever made, which every Indian who wants to join the military must watch before their SSB interviews. Some of the movies are well-known classics, but there are also a few that aren't what you might expect from a war movie.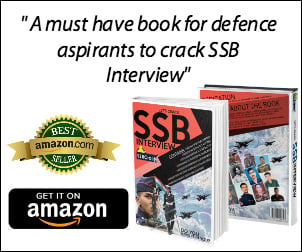 Hollywood Military Movies For Indian Defence Aspirants
The Hurt Locker: During the Iraq War, a Sergeant who has just been recently assigned to an army bomb squad finds himself at conflict with the other members of his squad owing to the unconventional manner in which he approaches his work.
Saving Private Ryan: After the Normandy Landings, a squad of American soldiers sneak behind enemy lines in order to rescue a paratrooper whose brothers have been killed in combat during the fighting.
Full Metal Jacket: A cynical member of the United States Marine Corps sees the dehumanising consequences of the Vietnam War on his fellow recruits, from the gruelling training they received in boot camp to the gory street fighting in Hue.
Black Hawn Down: This is the account of 160 elite United States soldiers who landed into Mogadishu in October 1993 with the intention of capturing two top lieutenants of a renegade warlord, but instead found themselves engaged in a desperate struggle with a large army of well armed Somalis.
Dunkirk: During a particularly intense fight in World War II, Allied soldiers from Belgium, the British Commonwealth and Empire, and France find themselves besieged by the German Army and are forced to escape.
Inglourious Basterds: During World War II, in Nazi-occupied France, a group of Jewish American troops hatch a plot to assassinate Nazi leaders, while at the same time, a theatre owner hatches a plot to get revenge on his former employees by carrying out the same act.
Zero Dark Thirty: A narrative of the ten-year hunt for Osama bin Laden, the leader of the terrorist organisation al-Qaeda, which began after the bombings of September 2001 and ended with his killing at the hands of the Navy S.E.A.L.s Team 6 in May 2011.
The Imitation Game: Alan Turing, a mathematical genius from England, collaborates with other mathematicians in an effort to break the German Enigma code during World War II. At the same time, Turing is struggling to come to terms with the difficulties in his personal life.
Rescue Dawn: After being shot down on a mission over Laos during the Vietnam War, a U.S. fighter pilot's epic struggle to survive is recounted in this book.
Hacksaw Ridge: Desmond T. Doss, a medic in the United States Army during World War II who served during the Battle of Okinawa, refused to murder any of his fellow soldiers. As a result, he became the first person in American history to be awarded the Medal of Honor without ever having fired a shot.
American Sniper: Chris Kyle, a Navy SEAL sniper, is legendary for his pinpoint precision on the battlefield, which saves numerous lives and elevates him to the status of a hero. After serving in the military for four tours, Chris is finally back with his family, but he finds that he is unable to put the war in the past.
Lone Survivor: In the latter half of June 2005, Marcus Luttrell and the other members of his squad headed out on a mission with the intention of either apprehending or eliminating the legendary Taliban leader Ahmad Shah. Marcus and his crew are forced into one of the most heroic acts seen in modern warfare when they are abandoned to battle for their life.
Fury: In April of 1945, a grizzled tank commander is faced with making difficult decisions as he and his men fight their way across Germany.
1917: The sixth of April in 1917 As an infantry battalion prepares to conduct battle deep within the territory of the enemy, two soldiers have been tasked with the mission of delivering a message that would save 1,600 men from walking directly into a lethal trap. They are racing against the clock to complete their mission.
12 Strong: The film "12 Strong" chronicles the narrative of the first Special Forces team to be sent to Afghanistan after the terrorist attacks of September 11, 2001. The team, which is led by a rookie captain, must collaborate with an Afghan warlord in order to bring down the Taliban.
Pearl Harbor: A story that includes elements of history, conflict, and romance. The plot chronicles the experiences of three characters: two lifelong friends and a gorgeous nurse who find themselves caught up in the tragedy of an infamous Sunday morning in 1941.
13 Hours: During an assault on a U.S. complex in Libya, a security team fights a losing battle to make sense of the mayhem that has ensued.
Valkyrie: A depiction of the assassination and political coup conspiracy against Adolf Hitler during World War II that took place on July 20, 1944. The plot was hatched by desperate renegade German Army officers.
Enemy At The Gates: During the Battle of Stalingrad, a Russian and a German snipers engage in a game of "cat-and-mouse" with each other.
Stalingrad: A group of Russian troops struggle to save a crucial building in their destroyed city from falling into the hands of a German army that is merciless, and in the course of doing so, they develop a profound connection to two Russian women who have been living there.
Behind Enemy Lines: A disillusioned pilot who was shot down over war-torn Bosnia is now caught up in the turmoil that is taking place in war-torn Bosnia. The spoiled pilot, who is caught in the sights of both the enemy and an assassin, is forced to flee for his life while his commanding officer puts everything on the line in an attempt to save him.
Top Gun 1986: One brave young pilot attends the United States Navy's elite fighter weapons school, where students compete to be the best in their class. During this time, the pilot receives some instruction from a civilian teacher, who teaches him some topics that are not covered in the classroom.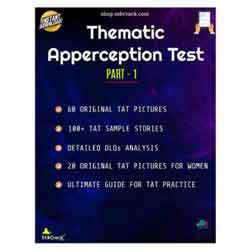 This list is currently being updated by us. Please assist us in compiling this list. In the comment area below, we would appreciate it if you could provide the names of some of your favourite military movies from Hollywood.