Concerning the welfare of the Indian armed forces, One Rank One Pension, or OROP, is a subject that frequently appears in the news. It is crucial for the SSB Interview and UPSC syllabus's sections on politics, government, security, and social issues. You may learn all about the history and specifics of the government's One Rank One Pension programme in this article.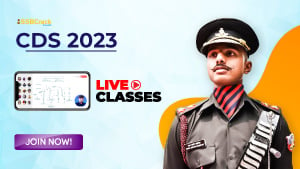 What is One Rank One Pension Scheme?
One Rank One Pension (OROP) refers to the idea of paying military soldiers the same pension for the same rank and length of service, regardless of the date of retirement.
Let's look at an example to better understand this system. An officer who retired in 2000 after serving for 15 years (from 1985 to 2000) would receive the same pension as an officer who retired in 2010 after serving for 15 years (from 1995 to 2010). (15 years).
Prior to this approach, the last wage received was used to determine how much a person's pension would be.
Here, the length of employment was not important; rather, the personnel's last salary was taken into account.
The issue here was that, although having the same amount of service time, a colonel who retired after 2006 would receive a pension that is approximately 10% lower than a lieutenant general who retired in 1995.
Another illustration is that a jawan who retired in 1995 would receive a nearly 80% lower pension than a jawan who retired after 2006.
The goal of ex-demands servicemen's for OROP was to eliminate this difference in compensation.
Even while this demand for the retired military personnel has been around for many years, it has only recently gained popularity among the general public as a result of the political parties included it in their election manifestos.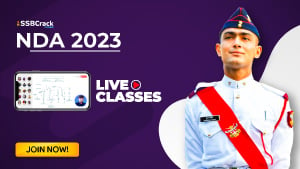 For many veterans, the OROP is a very sensitive subject. To preserve the confidence between the nation's armed services and the ruling administration, a rigorous assessment of the system and the demands is necessary. The administration must take into account both the country's financial stability and the morale of the armed forces while making any choice.
One Rank One Pension (OROP) Scheme 2023
| | | |
| --- | --- | --- |
| Pension as of 1st January 2016 | Revised Pension w.e.f. 1st July 2019 | Likely Arrears from 1st July 2019 to 30th June 2022 |
| 17,699 | 19,726 | 87,000 |
| 18,427 | 21,101 | 1,14,000 |
| 20,066 | 21,782 | 70,000 |
| 24,232 | 26,800 | 1,08,000 |
| 33,526 | 37,600 | 1,75,000 |
| 61,205 | 68,550 | 3,05,000 |
| 84,330 | 95,400 | 4,55,000 |
| 92,855 | 1,03,700 | 4,42,000 |
| 96,555 | 1,08,800 | 5,05,000 |
| 99,621 | 1,09,100 | 3,90,000 |
| 1,01,515 | 1,12,050 | 4,32,000 |