"Success ke baad ka plan sabke paas hai, lekin galti se fail ho gaye toh failure se kaise deal karna hai koi baat he nahi karna chahata". This is a famous dialogue from the movie Chhichhore. In this world of competition and rat race, one has to be more practical than just being positive.
Many people aspire to join the greatest fraternity and wish to serve the nation, but people unable to join forces are more in number. Many of us have experienced what it feels to get screened out, conference out or like me multiple times merit out. We don't like this feeling at all and we do not wish to have such experiences.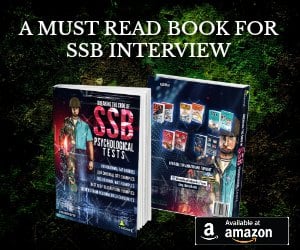 If not Armed Forces then what? Here is a list of things you can do while preparing for defence or you may consider it as a concrete back up option. In this case, your second option should be stronger than your first option.
1) Fellowships: Have you always wanted to be an active change-maker and did not know how or with which organization to start with? Here are some One or Two-year fellowships in India that offers rigorous programmes for youth. They pay stipend and give good exposure in social sector. It will add more value to your resume.
Teach For India Fellowship
Young India Fellowship
Legislative Assistants to Members of Parliament (LAMP) Fellowship
Gandhi Fellowship
Azim Premji Foundation Fellowship Program
Prime Minister's Rural Fellowship
Naropa Fellowship
Vedica Scholars Programme for Women
2) Reliance Global Corporate Security(GCS): India's largest private company Reliance Industries Limited seeks the best and brightest young men and women for an exciting career as Security Executives in the office cadre. The whole training program itself somewhere prepares you for SSB. To know more about this, you can visit their website – rgsscareer.ril.com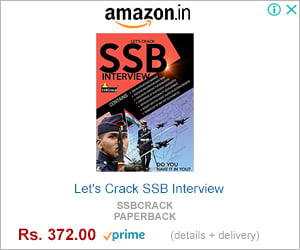 3) Job: Create profiles on websites that can help you find jobs such as Monster India, Linkedin, Naukri. A good up to date profile that mentions job responsibilities, qualifications, skills, and a job title. All of this should be synchronized with each other. A software engineer has to mention some programming languages as his top skills. Skills are more important than your qualification. A small tip here, update your profiles daily even if it includes adding or removing a full stop. By doing this you become active job seekers on that site and chances of the recruiter considering you become high. Approach people on Linkedin, type keywords that are related to your field and search people in that field, look that their profile, and study their profile on how they have built their career. Message them saying that you find the work they have done very interesting and you wish to work with them. Seek for their guidance, show interest so that you may get an internship. LinkedIn is a huge platform where you can get to connect with people and get new opportunities. Sites for free online education where you can develop skills as per your qualification- Coursera, edX, Khan Academy, Udemy, Standford online, etc. Prepare a decent resume with help of professionals because it is your first impression for the job you have applied for. Many online websites help you in building your resume and prepare you for an interview- Ambitionbox, AceTheInterview, Leetcode are some of these.
Top Tech Skills in demand-
Machine learning
Mobile development
SEO/SEM marketing
Data visualization
UI/UX Design
Cloud computing
Data Analysis
Blockchain
Chances of getting a job through online websites are however slim. Try getting a good breakthrough your contacts or jacks- something that works best in India. Starting salary in private companies is going to be less, but you have to start somewhere. Focus on learning in the initial phase, it will create a stable base for your career pyramid. You also have the option of higher studies if you wish to make a career in a specific field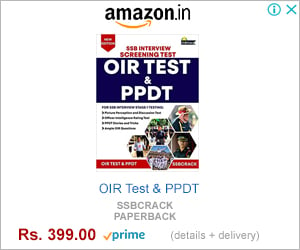 4) Start something of your own
It can be anything that interests you. For that, you have to think deep about what you enjoy doing. It can be as simple as learning creative DIY projects and selling them on Instagram. For example painting wine bottles, making candle holders, paper chandeliers, dream catchers, etc. It can also be a fitness app, a YouTube channel of good and knowledgeable content. Cooking and traveling vlogs are a growing trend nowadays. You can also start taking home tuitions or register yourself for online teaching on websites like Vedantu, UrbanPro, Unacademy. Make use of your knowledge that you have acquired while preparing for written exams.
4) Business
If you have good business ideas, courage to take risks, and surrounded by the right people, you can think out of the box. Understand the demand and supply of the product or service that you intend to give. Do a proper survey and understand what the target audience wants. Professional organizer, Food truck, T-shirt printing, or anything else. You can read the book "Start with Why" by Simon Sinek or watch Sandeep Maheshwari videos related to "how to start a business" on YouTube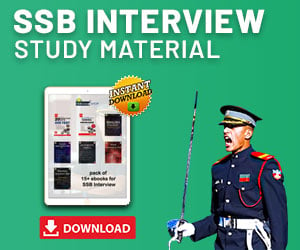 5) NGOs
There must be many NGOs working in the place you live. Ask around and find NGOs that interest you. There are many NGOs active in health care, education, women rights, micro-entrepreneurship,specially-abled children, mental health, etc. Helping people gives another level of satisfaction. Working with them will help you build a good network of people.
6) Affiliate marketing
Amazon is the most popular platform for affiliate marketing. It is often combined with blogging to create a seamless mix of content and promotion. You have to get yourself registered as amazon associates, then you advertise products from amazon on your sites by creating links that redirect to the amazon site. When a customer clicks on the link and buys that product from amazon you earn referral fees. With some knowledge of digital marketing and by using google analytics you can earn well. This can also be a great secondary source of income.
7) Other competitive exams – Such as civil services, Bank exams, CAPF, CRPFs, etc. If you still have patience and energy to study more, you may consider this option. But again you should take a calculative risk.
You have to change your goals sometimes. No profession offers you the kind of life Armed Forces offer. Getting into the Armed Forces may be an important part of your life but it is not your whole life. I am not saying be less ambitious but "Sahi wakt pe kat lena chaheye". There are many things you can do outside, you just have to keep your horizon wide. If you are a person who volunteers for selfless service, then you will definitely bring value to any work you do. Preparation for defence, hard work you have put in, your talent will never go waste, you certainly stand out from the crowd. Even if because of any reason you don't get into defence, you deserve to be successful and have a good life.
8) Join Team SSBCrack: SSBCrackExams.com empowers Indian defence aspirants to prepare for the defence competitive exams and earn their dream uniform. Our platform provides advanced preparation courses for country's top defence competitive exams like NDA, CDS, AFCAT, INET, Territorial Army, SSB interview and more.
– 100,000+ defence aspirants
– 10000+ success stories
– 24+ courses
– 30+ team members from 7 different states
– 1 office at Hyderabad (India)
If you'd like to join us on our mission, we'd love to hear from you! Check out https://ssbcrackexams.com/join-our-team/.
The author Saniya is a defence aspirant and recommended twice for the Indian Army.