Hello, This is Kushagra Kapoor. I have been recommended for TGC -136 entry from SSB Bhopal in October, 2022. This was my 4th attempt.
I belong to Lucknow, Uttar Pradesh. Talking about my education till now, I did my schooling from City Montessori School, Lucknow. After that, I pursued B.Tech Engineering in Electronics and Telecommunications branch from Bharati Vidyapeeth University, Pune. I graduated in 2021. Post that, I got campus placed in Birlasoft, worked there 8 months and then resigned to focus on preparing for competitive exams that had joining Defense Forces as a primary option.
I stepped first onto this when I gave my first attempt at the UPSC CDS exam in November 2021 which I couldn't clear the reason being that I hadn't studied the way I should have and was not prepared much.
Also Read: 5 Days SSB Interview Procedure: The Ultimate SSB Interview Preparation Guide
Then, in April, I attempted CDS exam again with and this time I cleared it. Since the CDS SSB happens after some months so I explored more about the other options through which I could join the defense forces.
One thing I'd like to mention is that I was very flexible in my desire to join the services that any arm of the forces was well for me whether Army, Navy, Airforce or Coast Guard because every service is important in their roles and are serving the country to the best of their capabilities.
So I got to know about the Tech entries and other entries that directly call for SSB based on graduation marks. I attempted my first SSB for TGC -135 at 11 SSB, Allahabad. I was not aware about the SSB process so I got screened out.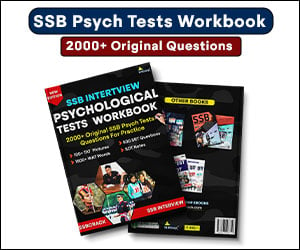 Then I went to NSB Vizag for SSC Logistics entry in Navy. My 2nd attempt at the SSB. There, I wasn't familiar with the fish market situation that happens during the PP&DT test so I couldn't get the chance to speak much. I got screened out again.
During this time I also attempted Coast Guard exam for Assistant Commandant and cleared the written stage.
The Coast Guard Preliminary SSB (PSB) came in July in Noida. Now this was one of those experiences that really was a heartbreak. I got biometric out during the documentation stage. What happened was that my thumbprint was took and it was being matched with the one taken during the written exam but it didn't match. I didn't know the reason for that. I tried many times but the officer told me to return back since the OMR sheet for the OIR test couldn't be generated unless biometric verified. That was some experience for me. I came back.
I analyzed a lot about the process till now I was a part of. Going from one place to another. I tried to compare my attempts and I kind of rewind all the days I got out. I saw some kind of improvements and was able to analyze my weak points in which I was lagging. I saw many videos of the recommended candidates and prepared myself mentally for those little moments that take everyone through. Every second in the SSB matters, I realized.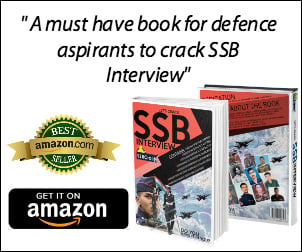 So came my 4th attempt for TGC-136 entry at Bhopal. Like every attempt, I did not practice any story ever. Yes I read a lot stories from SSBcrack and other websites, did only OIR mocks and rest I wanted to be as natural and honest as possible.
I went to Bhopal on 27 September 2022. Obviously, my focus was on Screening this time knowing my failures twice on Day 1 itself. I got screened in out of 170 people that reported and in total 32 got screened in. I knew that this time my screening process was way better than previous attempts. I spoke well enough, gave others also the chance and my group was also good in the sense that everyone coordinated.
The rest of the 4 days of the SSB I only tried to be natural and honest. To support my group, helping them out, knowing each other, involving myself in the tasks these were the things I had in my mind that are the most basic things I feel in the SSB. I tried to do that, was honest in my answers during the Interview as well in my conference.
And finally, the results came on the conference Day number 5. Out of 32 screened in, only 1 got recommended and that was me. Though I was getting some positive feeling and feedbacks from my friends after the conference but didn't expect that to be only me.
That feeling has yet not fully sunken. I am grateful to everyone who contributed in any way in this journey. To my family, my friends that were there to always support and boost my morale after every returning back from every SSB attempt.
My efforts have always been natural and honest, yes mentally I have improved a lot lot from other's experiences and that I share mine with others.
I have always admired MS Dhoni and especially kept his learnings and experiences in the back of my mind during my journey. It kept me on track always.
I recall his words, "WHAT DOESN'T KILL YOU MAKES YOU STRONG! "
So, Thank you to everyone and to SSBCrack for giving me a platform to share my experiences. This was my story. I tried to be as brief as possible but still it looks a bit bulky.