Swati is an educator specialising in autism who has worked in various schools across the country. She completed her graduation from Savitribhai Phule Pune University.
Commenting on her initial days of training at OTA, Swati said it was difficult to transform from a teacher to an officer.
"I was under tremendous mental stress and it was tough for me initially. But later, I converted my weaknesses into strength and worked hard. I didn't realise when I completed a 40km run with backpacks. I didn't realise how I could stand after completing a gruelling training session in the day. All these things happened only because I wanted to complete my dream," she said.
Swati said, "It is an accepted fact that future wars will be fought on the basis of tactics and technology. There are many women officers who are good at tactics and technology. Hence, given the opportunity, these women can play a crucial role in combat also for the army in the future."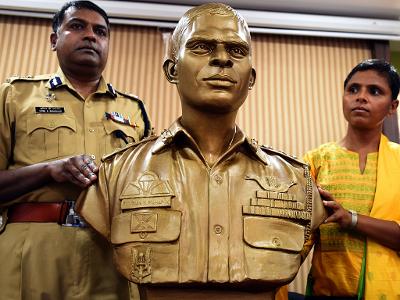 She also credited fellow women officers for encouraging her and helping her. Upon being asked which arm of the Indian Army she would choose, Swati said, "I do not wish to join any specific arm of the force. Whatever role I am assigned, I shall do it." Swati will complete her training in September and thereafter will be commissioned into the Indian Army as a lieutenant.
To crack SSB and AFSB Interview get "Let's Crack SSB Interview" Book from Amazon. Trusted by thousands of defence aspirants
Also Download Helpful eBooks: