This is something which most of the defence aspirants ask, we are getting lots of queries on which SSB coaching academy to join or which is the best SSB Interview coaching academy etc. But, sometimes candidates ask whether SSB interview coaching is required or can we pass SSB Interview without any professional coaching.
Now answering something like this is a difficult job, there are candidates who took SSB coaching and cleared the interview, also there are candidates who took SSB interview coaching two times and still trying to clear the SSB Interview. Candidates who never took any professional SSB interview coaching or neither joined any SSB coaching institute also got recommendations by SSB. So what is the point here?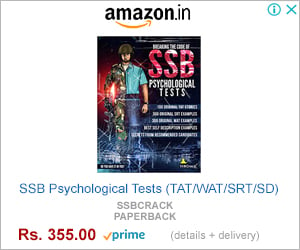 To be very clear, no SSB interview coaching institute guarantee 100% success rate, if you think merely joining any SSB Coaching will make sure you clear your next SSB Interview, you are in dark. But that doesn't mean it will not help you, if you join any good SSB coaching institute you will definitely double your chances of clearing SSB Interview.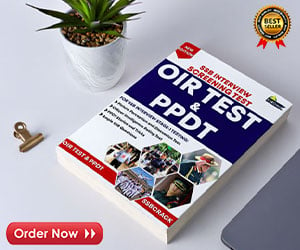 You may find candidates including recommended candidates, saying that there is no need of joining any SSB coaching and you can clear the SSB interview without any professional guidance. There are candidates who cleared it without any SSB coaching but what is the %age of them out of total candidates who applies for a particular entry and how many of them cleared it in first go without any coaching. I agree, that repeaters can clear it without any SSB coaching but only if they have ability to learn and improve. If you are a repeater and do not want to join any professional coaching institute then you have to learn it from yourself, you need to analyze your performance and have to improve it.
Now enough said, I tried to get some feedback from experts who produced many officers from their guidance. Lets see what experts say about the importance of SSB Interview Coaching.