Each job has certain content with that content there are certain qualities which if a person has better will be successfully in that job. Personality has its own quality and job has its own requirements. If a person has qualities which are compatible to the job he will certainly get recommended for the job.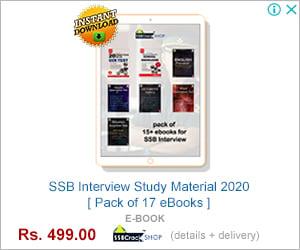 Type Of Candidates In SSB
The candidates which possess required officer like quality and has brought up in the same environment. These candidates easily crack ssb as they don't need to work on their personality traits.
The candidates who possess required officer like quality but has been brought up in the surrounding which has suppressed the olqs as overcome by negative olqs due to bad environment factors .
The candidates who does not possess required officer like quality and has been brought up in the surrounding which has suppressed the olqs and overcome by negative olqs due to bad environment factors.
14 Personality Traits Necessary to be an Officers are
Effective Intelligence: Most of the jobs in armed forces are practical rather than analytic and the main job of the officer is to follow the orders of his seniors' orders. On the field, all it requires is to be practical, spontaneous and courageous.
Reasonability: To be reasonable means to be able to ask the question, i.e why I am doing a particular job.
Organising: Use the resources to its maximum is one of the specialty of an armed force officer.
Power of Expression: Power of expression is a trait required for mobilizing people. Your orders mean to the difference of life and death in war so it is very important for an officer to have a clear set of vision.
Initiative: An officer is always enthusiastic, lively and optimistic. He ahs the courage to take reasonable risk ion the field.
Self Confidence:

Progressive
Lerner
Confident of your abilities

Alert: To be Spontaneous, speed to make a decision, and adaptive as you never know what will come across your way, so you always has to be prepared for any kind of situation.
Liveliness: Energetic, optimist about the future, always active and cool and relaxed person always deal with a situation with a positive and an easy approach rather than a complex approach.
Influential: The best quality of a leader is that he has a clear vision and he motivates his followers to move towards a bright future. He mobilize his team towards the objective and leave a positive impact on them.
Determination: An officer is always clear in his mind of what he wants and how he will get it. An officer is always dedicated and determinant of his aim and he always put efforts to achieve his aims.
Courage: Courage is not the strength to carry on, rather it's carrying on when you don't have the strength.
Stamina: Physical and mental health combination are stamina and it is very much required in the war and on the field.
Social Adaptability

How will you connected with family, friends and society.
How well you are able to manage different situation so as to keep your surroundings stable

Cooperation: One should believe in give and take also with the law of nature.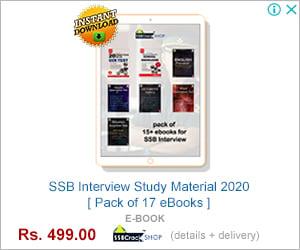 Also Read