Ajit Doval, a celebrated officer of Indian intelligence, known for his daring acts, is India's National Security Adviser (NSA). On behalf of the Prime Minister, the NSA is the custodian of nuclear button. Ajit Doval, 69, was the director of Intelligence Bureau from 2004 to 2005. He spent decades heading different operation wings. His acts during his service, entrenching deep inside enemy lines, are copycats of spy thrillers.
Ajit Doval, a topper of IPS 1968 batch from Kerala cadre, has served with distinction in Mizoram, Punjab, Kashmir, Pakistan and the UK.
Ajit Doval received India's second highest gallantry award, the Kirti Chakra, for his daring exploit in the Golden Temple Operation.
In Kashmir, he lured away prominent militants like Kukkay Parey and turned him and his colleagues into counter-insurgents, a policy criticized in some quarters but also praised by others as an effective tool that helped combat militancy in Kashmir at its peak.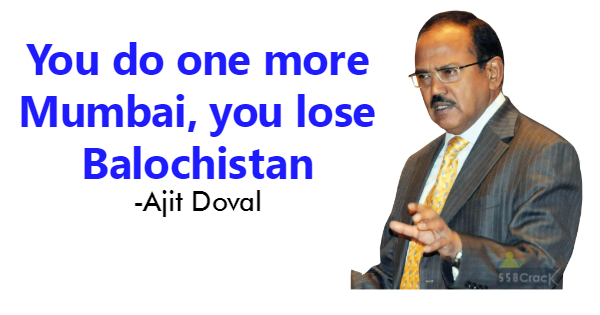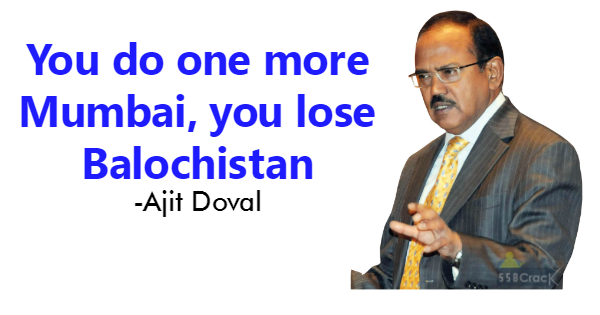 One of his last high profile acts in a career spanning 37 years was as part of the negotiating team that worked behind the scene during the December 1999 hijack of the Indian Airlines flight IC 814 to Kandahar.
Ajit Doval also spent six crucial years in Pakistan as an undercover intelligence officer in Indian mission in Islamabad.
When intelligence sources in Kashmir had dried up, he took up the challenge in 1994 and created a band of counter-insurgents led by dreaded Kuka Parray to reply militants in the same language. That paved way for 1996 assembly elections.
After retirement from service on January 31, 2005, he was security advisor to the Karnataka government.
Known for his clear insight and vision for Indian and global security issues, Doval has been the youngest police officer ever to get the Indian Police Medal, just six years after joining the service.
In 1988, Ajit Doval was awarded one of the highest gallantry awards, the Kirti Chakra, becoming the first police officer to receive a medal previously given only as a military honour.
[H/T]: indiatvnews.com