Hello Future Soldiers, How are you? I am back. For those people who don't know me, can read my earlier article at this link: https://ssbcrack.com/2014/08/afcat-exam-preparation.htmlRemember, you must read the above article before reading anything further.
How's your preparation going on? I know this is the peak time as the exam is right there at Sunday. Many of you might be getting panic and some might have completed the syllabus and started revision. Anyways don't worry.
Today I won't give you any special lectures on how to prepare and what and what not to read. I would tell you some of the myths aspirants generally have and some tips which can be helpful in your coming exam.
5 myths about AFCAT:
Working in Indian Air Force is like working in another government organization – Remember this is not the case. Although IAF is a government organization, the work is a little bit different from other Government Bodies. I have many friends in IAF and they tell me that it's NOT the JOB, but the SERVICE towards your country. So, if you have that passion towards your country, then only appear for this exam. Even if you are selected in this exam, you can be easily expelled during your SSB Interview.
AFCAT is simple, focus on SSB – Although I completely agree that SSB weighs more and the intake is also less there, you cannot ignore the fact the clearing AFCAT is a must for at least appearing in SSB. I have seen many serious aspirants who prepare whole year for SSB but get failed in AFCAT or CDS.
AFCAT is a rocket science – AFCAT is just another exam of your life. The toughest exam is our LIFE. So, appear for this paper just like any other paper.
I am Hindi medium student, I cannot qualify – See this I agree that English medium people have an edge over this paper, but I have seen many aspirants who studied in Hindi medium – but were still able to crack this exam. What they had was seriousness and zeal. For Hindi Medium – If you can understand this article, you can crack the paper.
I need 6 months or a year to prepare for it – This paper is not like UPSC Civil Services or CAT – where you have to spend this much time. Anyone can easily crack it in approximately 3 months along with studies or job. What requires is the command over syllabus, practice, and general awareness.
Now, I think I have covered a broad aspect of AFCAT. As the exam is just around the corner, let me give you some useful tips.
5 last minute tips about AFCAT:
Revise, Revise and Revise – As the time left is very less, revise whatever you have studied, be it the mathematics formula or general awareness. Re-read all the current affairs you prepared. Read whatever material coaching sir or seniors provided to you.
Go through all the Previous Year Question Papers – This thing I mentioned in my previous article too. I gave my exam in 2014 – 1, but before that I solved all the papers right from 2011 – 1. The answers are not available anywhere – so you should solve on your own. This has 2 advantages – you will get to know the pattern and you can practice also.
Gain more command over the last section of paper – There is a section which generally comes at the end of the paper – one which involves shapes. You can easily score at this section and you also don't need to practice a lot. Understand the concept and logic behind those questions. Practice from RS Agarwal – If you don't get this book from market, download from the link below.
Read a lot – This will help you in the English section, as this carries maximum weightage and is considered the most deadly among aspirants. There are no specific resources. However, I would recommend reading The Hindu Editorials and Reader's Digest.
Read all the mathematical formulae – I would recommend you to go through whatever formulae you have prepared. If not, solve all the questions from past year papers and some difficult ones from websites like pagalguy.com
There is one section – General Awareness. This is the most uncertain section aspirants consider. However, I would recommend you to focus History and Geography more – see the previous year papers. For other sections, refer Lucent's GK – it is the most awesome book and is to the point. Recent Current Affairs matter very less as far as AFCAT is concerned.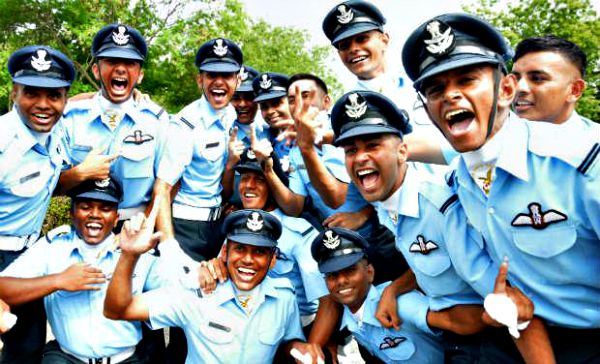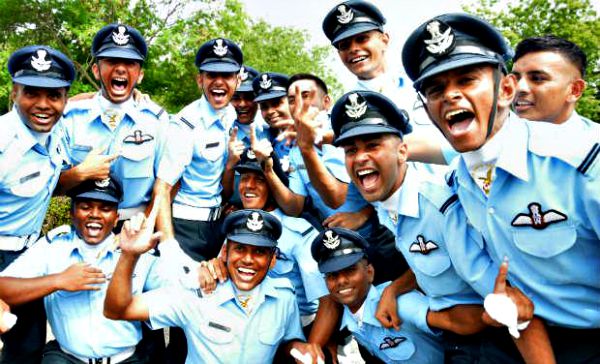 Now, I was getting lot of queries about this part: 😀
If anyone wants these materials, please let me know:
RS Agarwal e-book
Previous exam question papers
GK Notes
AFCAT Syllabus
GK and Quant Answers to previous years papers
So, everything I have uploaded and shared with my Gmail drive. You can access this at:
https://www.dropbox.com/sh/5x8iubfoqox3680/AABEACzfaQqBigVsk1J3fGa2a?dl=0
RS Agarwal book you can get from Internet. You can purchase this book also – as I liked it very mush. Another substitute for this book is Analytical Reasoning by MK Pandey. This is also a good one. But refer either of them – that will suffice.
My aim of writing this article is to get every aspiring candidate to the doors of IAF. I want to help every such candidate who has the passion and dream to be in Indian Air Force. So, if you guys want any more help from me.
If you want any concept you want to learn – in quant, reasoning, history, geography and other GK topic – do let me know. I will put the best of my abilities.
So, at the end I would like to mention a famous quote of Napolean:
The first virtue in a soldier is endurance of fatigue; courage is only the second virtue.
So, get ready for the challenge and be motivated always. This is the sign of a true soldier. Prepare to the fullest and enjoy your preparation.
Good Luck