The rush towards the armed forces in India is still a speedy momentum in the very modern generation. The move increased as a complex of interest into the beauty of olive-green uniform, love for the nation with reputed services in fact as the force of parental keys too.
The life of army men has paved his path with strict disciplinary anthem which is the first to be followed during the entire journey as his attire. Knowingly or unknowingly our youth are much interested in the routine perhaps it's a proud for us too. But all army wishers, we call them "faujis" are not get cleared in interviews. Some are rejected on the basis of Psychological and Group tasks exercises rest by medical rejections.
Never back down and do not worry: Said by Retd Col Asokan who currently the Managing Director of Olive green Institution Pvt Ltd Chandigarh. He also not forget to share a beautiful thought to the faujis who wish for an entry and unlucky. On behalf of all faujis across the nation we asked a single question.
 How cannot an interviewer not feeling a dot of sadness when the many bunches of candidates come for SSB interview? 
The reply by Retd. colonel was actually an answer of all questions to our life like a think-tank to be followed.
He says, it's not just a particular time we felt. We care and love our children who come to us for SSB Interview. We feel sincere guilty and sadness ten times than the candidate because we observe their effort to present them by their dedication and knowledge we unanimously agreed. But as said if we select these candidates on the basis of sympathy not with proper code of conduct. He will be rejected for sure and obviously he/she gets hurt or saddened. Even us too that's the significant truth. The truth has to be same everywhere that's how it is relate. Take an instance we take the candidate who doesn't contribute to the OLQs(Officer like qualities) and we selected with sympathy, tomorrow he is the leader of a team,  the main decision maker takes a team with a mission with his lack of desired inappropriate decision. One of his subordinate injured to death, the leader has to admit its responsibility. Its ok he could take but deceased soldier's wife will live life as a widower that even can say as ok. But deceased soldiers children. What crime he has done to live like an infant. Who can bear this responsibility? No one. No one can take that responsibility that is the absolute truth in fact. We know the pain of an infant and even though for time being the candidate is rejected they may have an absolute different career to go far forward. But the child has to live like an orphan with a widow mother. Therefore, we never compromise on our decisions in this particular concept.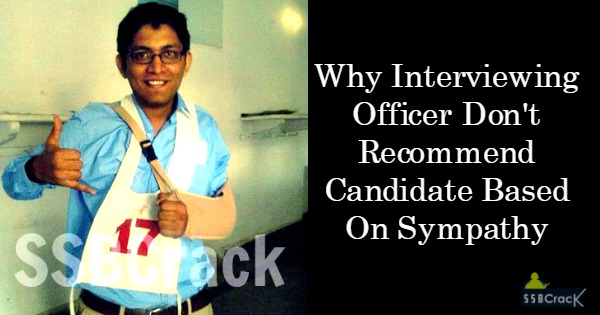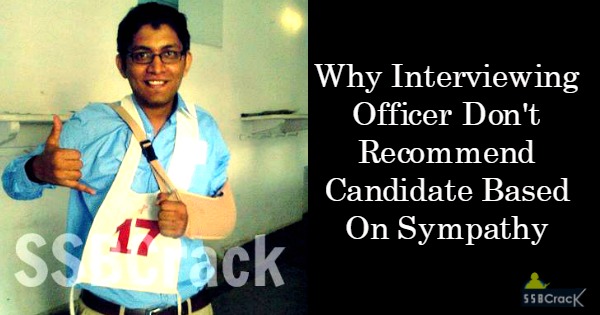 There shows the vital role of an effective decision making in life .Never back down with only defense career. You have to think if rejected, you could be more success in a different career with your role. A great example is our former president Dr.Abdul Kalam Sir; he had chosen to be an air force pilot but reached as the supreme commander of armed forces. Do not worry.
"Canvas of an eye is always repeated
Whether pleasant whether warm it's repeated
The voice of soldier's mouth preventing weep
Of a widow by his monumental judgment" 
 by:  Vishnu Sree, A fauji