The psychology test consist of 4 tests. TAT, WAT, SRT and SD. The last one i.e. self-description is the test, where many candidates deviate the continuous stream of the psychology test. This test is conducted to get a clear image of what kind of personality is possessed by the candidate. To attempt it correctly, a candidate must observe himself and find out what others think about him and how far his own opinion about himself does is correct. Firstly, let's get the skeleton of Self-description.
The self-description has the following subtopics, on which you have to write down your matter in the comprehensive form.
Parent's opinion –
Teacher's opinion –
Friend's/ Colleague's opinion –
Self-opinion –
Qualities you want to improve –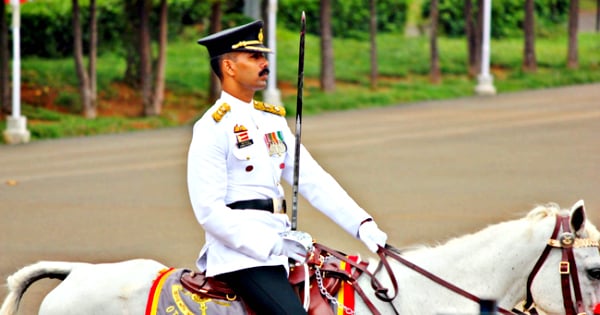 Now heading to the main topic, the above pattern is to give you a blue print of what you will face in the SSB. Moving ahead, the tips to attempt it will help you to bring out a best personality frame of yours in self-description are given below:-
Theory Behind Self-Description – The actual matter behind the self-description is to match your observation with your mentality and behavior. The match is the ultimate motive of it. You will be analyzed in the entire SSB schedule and then will be compared with these opinions.
What Actually Your Parents, Teachers and Friend's Think About You – Give a brief description of what your parents, teacher and your friends think about you. The most important thing is don't garnish it with your good qualities. Nobody is perfect. Add some logical and genuine parts, where you are lacking. Don't go so negative and don't exaggerate about yourself.
You Must Have Accurate Knowledge About Yourself – Self description deals with a perfect knowledge of yours by you. Keep accurate knowledge of all aspects of your behavior, mentality and physical activities. Hypes are always separated by the accessory.
Avoid Bluffing – It is always advised to the candidates that they should keep distance from bluffing. Bluffing and exaggerations contradict your personality with your psychology, GTO and interview. Give a perfect image of yours in the Self-Description. The test is to know that how perfectly and correctly you have observed yourself.
Don't Write Baseless Things – Only write those things which you actually possess. Even you should write your bad qualities in a right way. Don't write baseless things or copy the statements of other candidates. Be yourself and write what you have observed or asked from your close ones.
Conclusion – Before commencing anything, it is always better to plan for it. S.D. is the thing, which you can prepare before going to SSB. But it must be pure, precise and perfect. If it gets contradicted with your personality, then you are going in a negative direction. Firstly observe, analyze and take help of others to get a correct image of your personality. The more you stay precise, the more you get closer to your recommendation.
Read More