As many as 55 cadets of the Army Cadet College (ACC) wing graduated from the Indian Military Academy (IMA) here today. The Chief of Army Staff (COAS) gold medal was awarded to Wing Cadet Captain Neeraj Negi, while COAS silver and bronze medals were given to Wing Cadet Adjutant Sourav Das and Bronze Medal Company Cadet Captain Jai Kumar, respectively.Lt Gen SK Saini, Commandant, IMA, was the chief guest at the graduation ceremony of 108 Army Cadet College Wing Course. He said hard work with dedication is one of the most important tools to excel in ones' life.
Cadets should always remain updated about the military warfare, weapons and communication equipment, he said.He advised cadets to master in their respective fields by going through maximum courses during their service in the Army. He congratulated them for successfully completing their three years of training at the Army Cadet College Wing.Of the 55 cadets, 22 are from science stream while 33 from humanities. Degrees were conferred on cadets by Jawaharlal Nehru University, New Delhi.
The Commandant's silver medal for being first in service subjects was given to Wing Cadet Quater Master Chetan Thapa, while for being first in humanities stream and science stream were given to Company Quater Master Sergent Inderjeet Singh and Company Cadet Captain Jai Kumar, respectively.Lt Gen Saini awarded the Commandant's Banner to the Champion Company. The Banner is awarded to Kargil Company for excelled in various competitions like sports, academics, camps, debates and interior economy.Earlier, Brig Ravi Dimri, Commander, Army Cadet College Wing, while presenting the college's report, highlighted the high standards and commendable academic performance shown by the cadets of the graduating course.
He said the ACC had a rich history of training selected personnel from other ranks of all three services who had the potential to become officers in the Indian Army. After three years of training at the Army Cadet College, they will join the IMA for one year for their pre-commissioning training.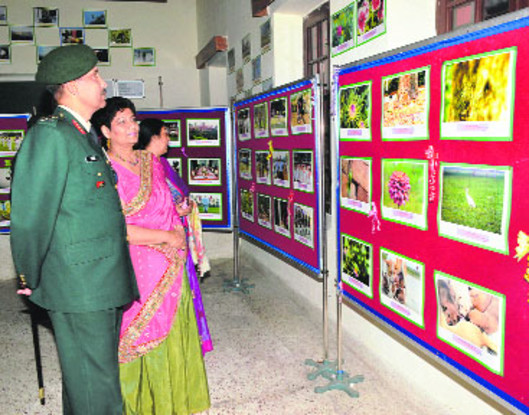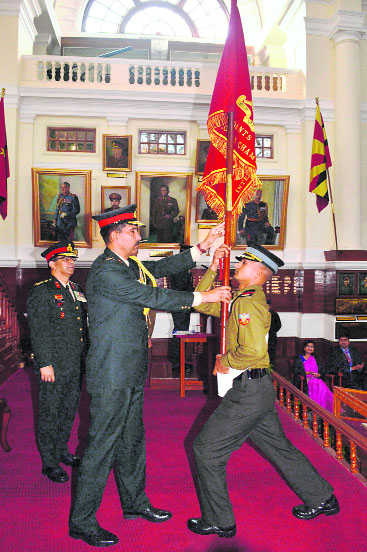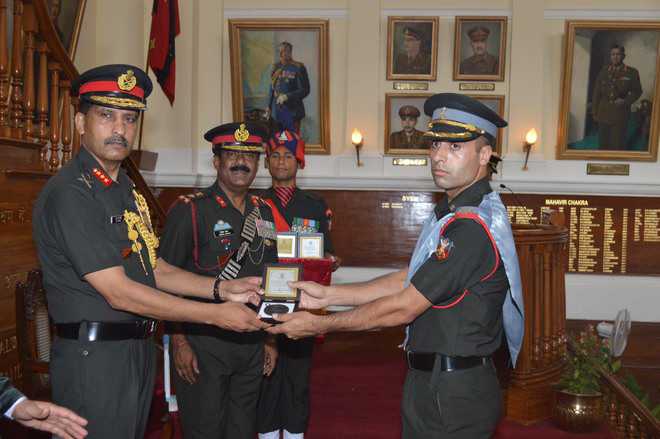 End-of-term exhibit
Dehradun: The end-of-term indoor club exhibition-cum-competition was held at the IMA here on Friday. Neena Saini, wife of IMA Commandant Lt Gen SK Saini, was the chief guest. This exhibition showcased glass, oil and charcoal paintings along with pencil sketches with monuments of the IMA as the theme. The photography and wildlife club is a popular club among GCs and ACC Wing Cadets. It exhibited an innovative display of life like photographs with catchy captions and write-ups. The members of the computer club abreast with the latest technology gave the basic framework for the development of the GC assessment and management software, e-dossiers and the section hospital management system, which are presently operational in the IMA.. — TNS