There are a lot of success stories of candidates getting recommended all over India but then there is a place called Andaman & Nicobar Islands where most of the people don't even know what actually a commissioned officer is??
This story is about Shubham Shukla who always wanted to wear the uniform.He started preparing in Islands for defence services from 2015 after he completed his B.tech Civil Engg.His father always wanted him to stand in a position where he can make his family proud. being in Andaman he was not able to attend most of SSB's just thinking of getting screened out. In his first attempt, he got screened out from 17SSB Bangalore on 9Feb 2016.
Everyone criticized him that he should try for other jobs or he should have started taking tuition to earn some coins. But then he, his family & his friends who had faith in himself and then he returned back to islands and started preparing himself again. and then he got a second chance to attend SSB in Allahabad. people said not to go just coz Allahabad is well known for rejection.His father asked him "what is the percent of recommendations?.he replied 100% rejection. His father" then why are you going to attend that SSB. He replied just to test that 0%of recommendation.
This time he prepared himself very well and then the day came when he had to perform. he got screened in and then he knew what he had to do. he performed each and every task sportingly and everyone started liking him there. he made so many good friends and then the day came .in his conference; the president only asked him about his stay in SSB n told him to wait for the results..then psychologist came to announce the result and asked each candidate to announce two names whom they want to recommend. n most of them voted for Him. Then psychologist announced the results and he got recommended from 11 SSB Allahabad and stood the first rank in all India merit list for SSC Tech 48. When he saw his name in the merit list he was totally speechless to his father n then he got a warm tight hug and made his father proud of him.
SSB wants you.. don't pretend to be someone else. Be honest.enjoy each day and if you have it in you, you will earn those stars for sure.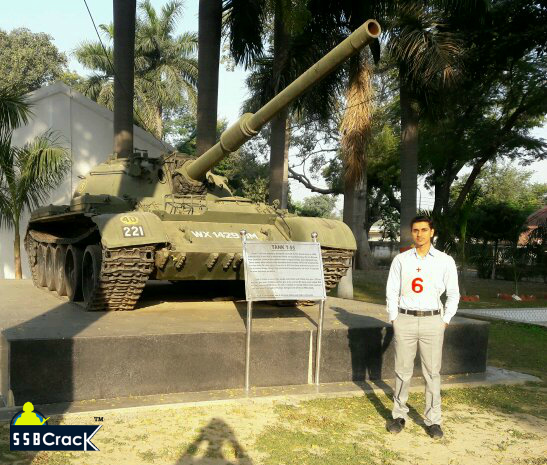 the moment you wake up in the morning remind yourself anything is possible today. Today you will be more thankful for everything.today u will give more, learn more, achieve more because each day is a chance to become better and a chance to be the best.All it takes a decision .that one decision that can set u up for success or set u up for failure.This could be the day that your life actually changes.Everything u thought would be impossible to reach. you could reach today, all you have got to do is decide that you are not going to quit. you will set goals, you will put more efforts into it, you will focus, you will keep distractions aside, you will have self-discipline, you will silence the negative voice that's telling you that you can't make it.Decide no matter what happens, you will push yourself further and even if you stumble you are going to get up, brush the dust off and try again.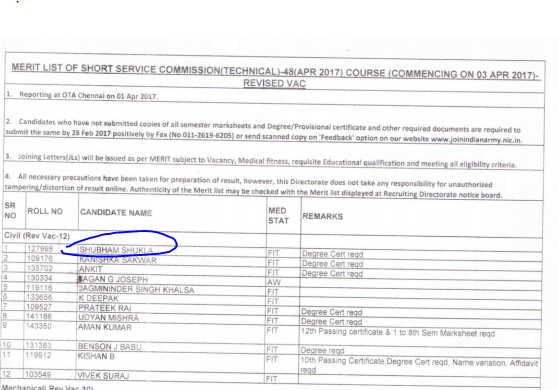 This day everything you believe that was limiting you will stop occupying you. your weakness will no longer define who you are. let your strengths, your passion, your knowledge and your accomplishments become a driving force to motivate u and the second these negative feelings of self-doubt weariness creep in remind yourself that you are powerful, you are smart, you are focused, you are unstoppable and you are the force to be rec with. Awaken that beast within you, the beast that is Relentless and doesn't settle for less.Be the champion you want to be but to be a champion one must act and think like a champion. get up, work hard for it, focus on it and give it all you have got, visualize that you already have it an amazing career and abundance of wealth if you believe that yes you can.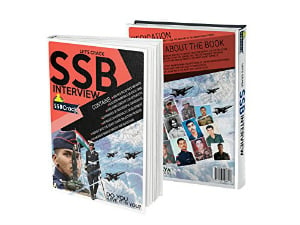 To crack SSB and AFSB Interview get "Let's Crack SSB Interview" Book from Amazon. Trusted by thousands of defence aspirants
Also Download Helpful eBooks: