Like any other defence aspirant who follows this page, would always want his/her success story to be reflected on this page. And I'm no exception!! I've been following SSBCrack for a year and I believe it has been one of the best ways to keep yourself updated about defense!
How To Prepare for SSB Interview:
I went for the SSB at Varanasi, in June after clearing my AFCAT exam in 2017. By God's grace, I was able to get recommended in the very first attempt! After I got recommended, I went through the medicals as well and was medically fit. I had to wait for the merits which were supposed to be out by December!
Meanwhile, I had cleared my CDS exam and I got OTA, and the SSB Interview came in November!
After my AFCAT SSB, I had a gap for the merits so I joined as an assistant professor at lovely professional University, taught students verbal ability! During the tenure of my job, I conducted a certain workshop for the defense aspirants too so that they wouldn't face the same problems as I did. By God's grace after the workshop my two students got recommended, one of them went for the navy and his merit was AIR-2 SHUBHRANT PATHAK. For me, it was the biggest achievement seeing my student achieving his goal at a very young age.
Right after my workshop I had one more SSB of the CDS that came in November in Kapurthala
My experience at Kapurthala :
We were 50 who reported on 25 November'17, after all the documentation we were given the accommodation and the chest numbers
PPDT:
Next day after the fall in we were sent for the screening. The picture that I had perceived, it had two males discussing something and I wrote a true story of mine , like how I used to sit with my sister ( who is also an assistant professor in the same university where I taught), and discuss about the problems faced by the students during the placement times and what could be done in order to overcome this, hence my plans were natural and practical!
And then we had the discussion part, to my surprise, none in my group wrote about a discussion and everybody wrote about pollution, stubble farming etc, but then that's where a candidate has to be flexible! I followed the group's story and gave few ideas from my end from my story and hence after the discussion part out of 50, 21 candidates were screened in!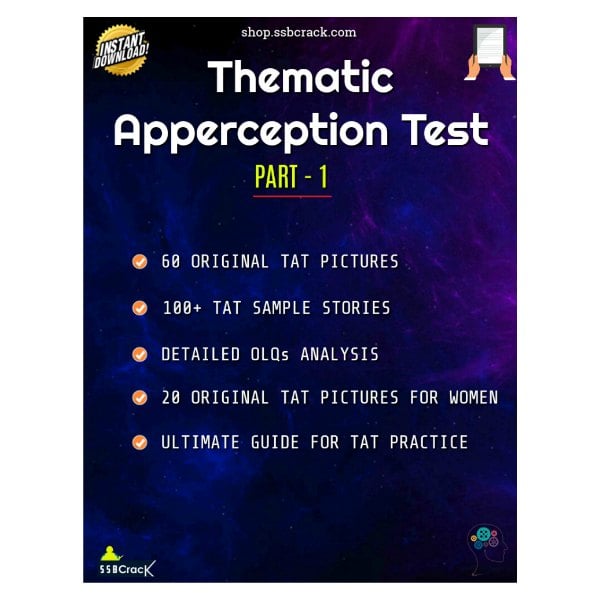 TIPS FOR PPDT:
observe the background and the foreground carefully
look for yourself in the picture
look for a reasonable, logical "need" that what led to the story
the leader should be the one who would be an acting leader, that he must do the action part, should not be the one who would just give orders to the subordinates but rather participate in the process
2 lines about the past, details about the central character
8-9 lines are the action part, telling about the actions, specifications, details etc about the story.
very important a normal ending . it should not be an overly ambitious ending!
I followed a similar technique for my AFCAT SSB at Varanasi.
the action part should include those activities that we can do at our age, for example becoming an IAS of the area and constructing a hospital would just be too futuristic and ambitious!
PIQ
In evening we were asked to fill PIQ. Testing for stage 2 starts with filling up of PIQ. Be careful while filling PIQ. You will be asked questions about each and every single word that you write in your PIQ. Be prepared to answer every possible question around every single word written in your PIQ.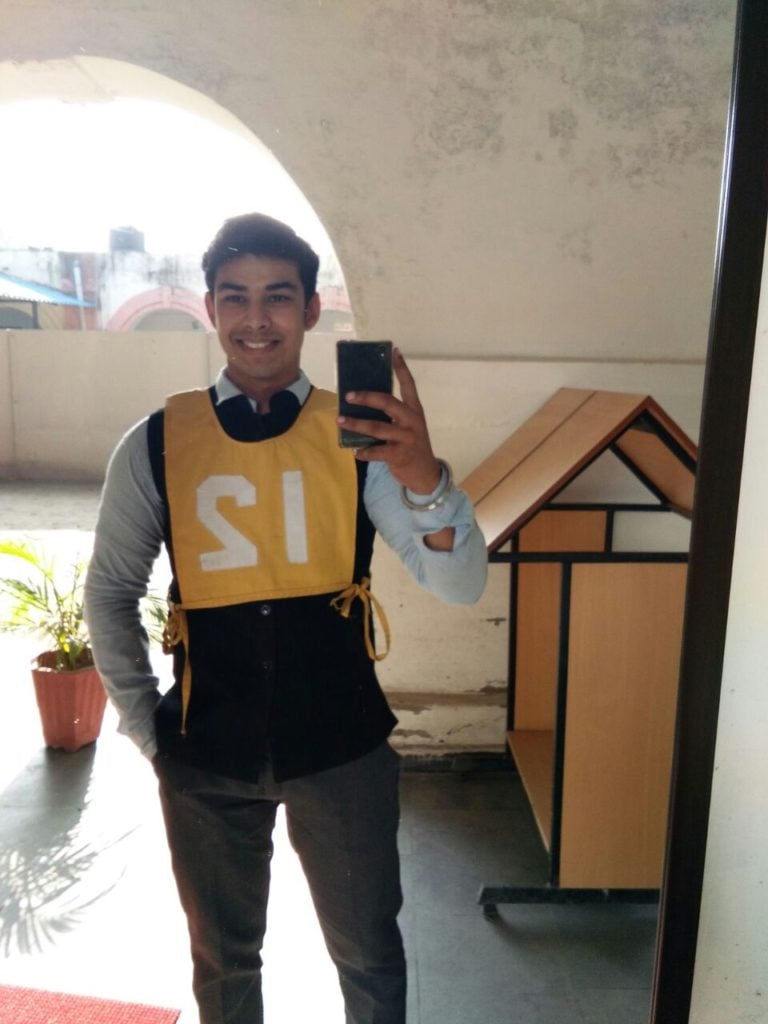 PSYCH DAY :
the next day was supposed to be a hectic one! we started off with TAT, followed by WAT then SRT and last the self-description!
The TAT technique is similar in terms of writing part like of the PPDT, follow the same objective, same techniques in it
The WAT part is the one in which we tend to lose our focus and we miss out words at times but the only tip in this that keep calm and write. Avoid missing out any word and for the SRT also don't write too long, I could only do 51 SRT, but better than my previous attempt in which I could just do 42!
GTO
Your first and last aim should be the progress of your group. If Group wins, you win. The group loses, so do you. Don't get personal during any task at any point of time. It's the group that matters, not the individual. and people do this mistake, they try to overshadow the others and that's the worst thing or quality thta youy can expect from an officer!
Group discussion and group planning exercise:
The same technique in this as well , no matter how good you are, no matter how fluent you are , but if you dont let the others participate , trust me you will never be selected! its a discussion and not a debate so let evryone participate, dont speeak too much, put your point once , come back, wait for a while, let othrs speak. again put a point , come back and do d same again. i spoke only thrice in the entire discussion (both times @varanasi and @kapurthala)
PGT, HGT
Listen to GTO briefing very carefully. While briefing, he also indicates the solution.at times he gives certain clues as well so dont miss that part!
3rd and 4th PGT are relatively tough. Try to give ideas in 3rd and 4th PGT. Keep calm.
SNAKE RACE, IO
Avoid injuries. do enjoy it!
COMMAND TASK
I ruined my command task but then I believe its all good if you are natural and you take time to think over the task, the problem keenly. But the command task at varanasi was much better , the gto made it more difficult by taking certain helping materials from me and making it difficult but then i was able to come up with ideas that were workable
Don't be nervous. Solution is always there. Think calmly. Take your time. GTO will create time pressure. Ignore him whenever he says like you are left with 1 minute or 30 sec etc.
FGT
Give your ideas otherwise support the group.TO my knowledge the GTo has analysed you fullu but might give you a chance here ! grab the oppurtunity
INTERVIEW
I was the last to be interviewed. My interview was on the GTO day 2. His first question
IO: have a seat rahul, so coming from the grounds, how were the activities.?
ME (smiling): thank you sir , yes by gods grace they went well
IO: tired?
Me (smiling): not really , 🙂
IO: okay so this is your second attempt, how was the first one ?
Me: it was good sir , i got recommended!
Interview went for an hour (approx.). He asked about my strengths I replied "optimistic", "always ready with helping hand" "compassion ate"(he asked the justifications as well and i justified by giving examples, teling about my students who got recommended). He asked the reason for why army over airforce ? . He asked,"what about this time?how are you better this time?" I said," ive been teaching in the university, and i conducted a workshop for 150 odd students and i believe i am 150 times stronger this time! "
The series of questions ranged from mechanical to reasoning, aptitude, gk, personal life etc . He tried to put me under stress and wanted to check that how efficient i am under stress, how fast i can think on my toes!
Your PIQ plays an important role in interview. You must be able to justify your answers. Support your answers with real life examples. For ex. If you say that you are calm. Support this by telling him an incident where your calmness helped you. So, be ready with real life incidents.
The day befor the conference I got the news that the merits of the airforce is out and to my surprise I couldn't make it in d merits!! As I had resigned from the job of assistant professor as well , so I had to lead to the conference hall the next day with alot of stress , which I believe was eustress that helped me to go through!
CONFERENCE:
IO (smiling): How was your performance?
me: it was good, sir
I.O: rate yourself out of 10 , in all the three
me: psych :7/10, interview:8/10, g.t:6/10
i.o: why so less in ground task?
me: sir i ruined the command task
i.o: do u have only command task in your grounds?
me: no sir , i believe i could have done much better and there is always a scope for improvement
then he asked about certain more things and asked about the experience and also asked me what would you take back from here for your students ?
me: I would take the experience and would tell mine
We all gathered in the auditorium, the T.O came and told about his life experience, and also told that you see people who get recommended once, usually fail the next time they appear for the SSB, can anyone tell me why? the person sitting next to me said sir "because of the overconfidence!" now why I thought it's not my day because of all the 21 candidates sitting there, was the only one who was previously recommended!
The T.O called out chest no. 12, and yes it was mine 🙂 I was the only one to be recommended from all the wonderful, intellectual, SSB veterans 😛
By god's grace, got two recommendations back to back one from airforce and one from the army and I believe if I common person, who doesn't have any defense background can do it then anyone can do it as well! and I would like to give all the credit of my recommendation to my real sister (, my mentor, my idol ), SSBCrack for all the information and to all my students for the love and support and of course to all the critics who have made me a better person, that I am today 🙂
How To Prepare for SSB Interview: