After a massive row broke out over Akshay's 'Rustom naval costume auction', Akshay Kumar and Twinkle Khanna have distanced themselves from the same. A spirited fight broke out between Army officers and Akshay-Twinkle after the couple put the costume on auction dubbing it as a "naval uniform".
Now, Akshay Kumar and Twinkle Khanna's counsel has responded to the legal notice, served to them by Army personnel and said:
"Our client is not conducting any auction nor is alleged auction being conducted on behalf of our client or our client's wife. Our client states that the uniform costume worn by our client is neither owned by our client nor by client's wife nor is it bestowed upon or handed over or conferred upon our client in any manner whatsoever."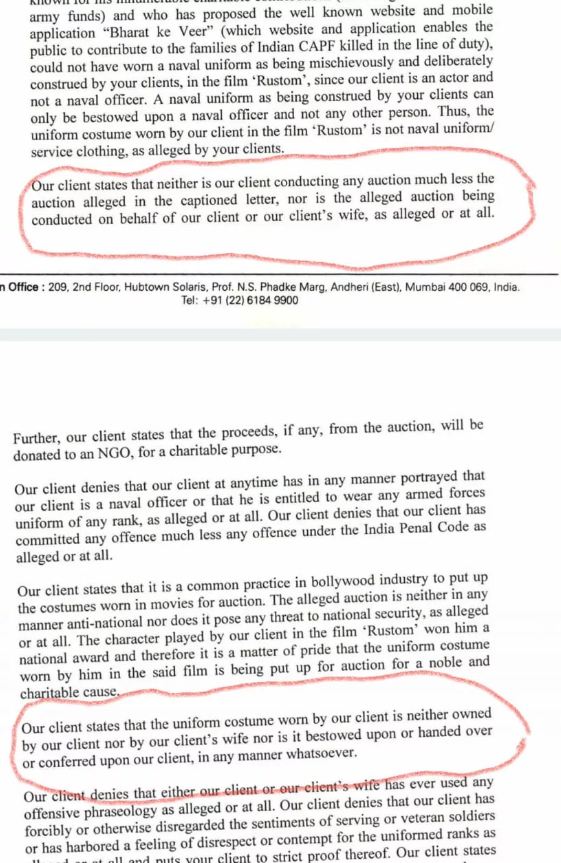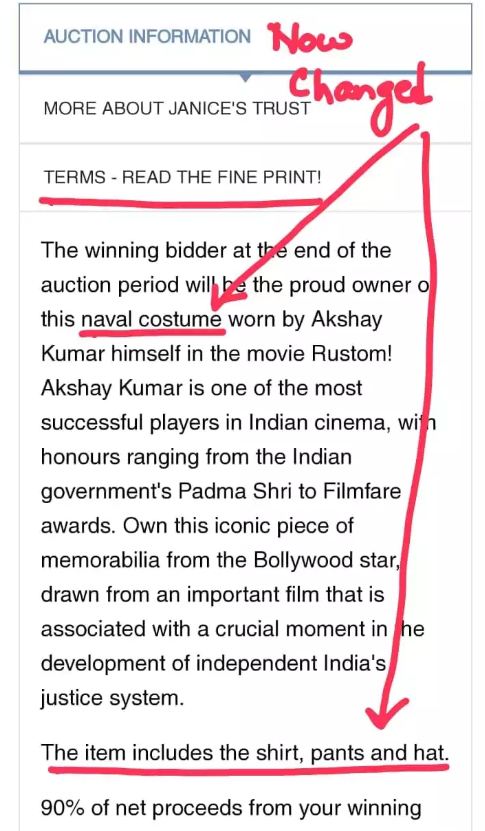 Earlier on May 9, in an unprecedented move, twenty one individuals including eleven serving Army officers, seven retired officers, had sent a legal notice to Bollywood actor Akshay Kumar, his wife Twinkle Khanna and auction house over auctioning a naval costume Akshay donned in the movie 'Rustom'. In the notice, the star couple had been asked to stop the auction of "Akshay Kumar's Rustom Naval Officer Uniform", failing which legal action will be taken against them.
source: Republic