India has developed Solid Fuel Ducted Ramjet (SFDR) technology in collaboration with Russia. Its successful use in missiles will mark India's entry into a select club of nations that use next-generation missile technology against maneuvering targets, compromising the effectiveness of conventional missiles.
The SFDR technology was jointly developed by India and Russia. The missile with this technology achieved a speed of Mach 3 during its first test flight. The technology is being viewed as the Indian version of the French Meteor. It was launched from the Integrated Test Range facility off the coast of Odhisha.
It's Just the Beginning
It was a booster phase test of the missile and the mission was a major milestone for the strategic missile program. The nozzle-less booster, and SFDR was tested successfully.
The DRDO will test other components of the missile such as its high technology seeker equipment very soon. The 250-kilogram SFDR missile has been under development since 2013.
The new technology will help both surface-to-air and air-to-air missiles perform better and enhance their strike range, making the weapons more lethal. Now India can have the fastest long-range missiles in the two categories, providing full-fledged and multi-layered aerial protection from hostile attacks.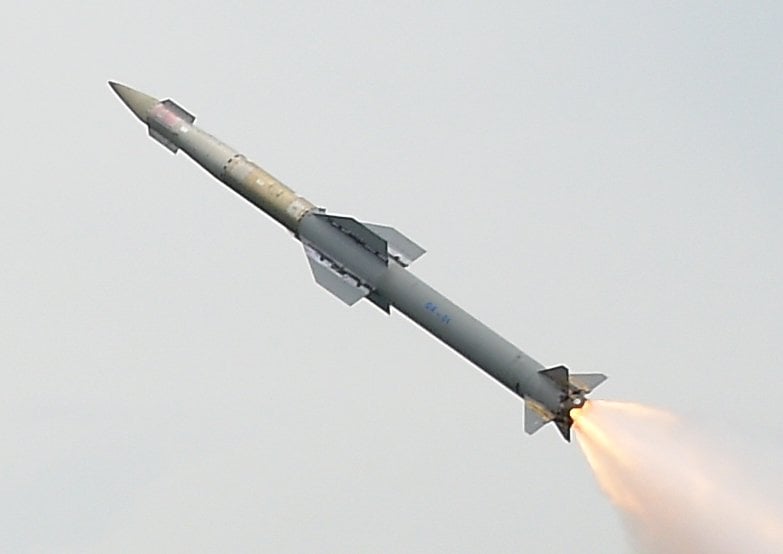 Even as India has surface-to-air missile systems like Akash, Break 8, QRSAM and all-weather beyond visual range air-to-air missile Astra, the indigenously developed SFDR will help the country master in the cutting edge technology which was secured by a few selected nations so far. The fastest missile in its class is capable of neutralising fast moving aerial targets.
The Design
The design scheme is very similar to that of Meteor BVRAAM with two air ducts, although DRDO's 250kg SFDR is around 75kg heavier than 185kg Meteor. Unlike traditional rocket motor, SFDR can throttle its engine during different phases of flight especially while approaching its target it can throttle up and able to maneuver and attack even rapidly maneuvering targets.
The design of the SFDR propulsion allows for throttling up and down, enabling the missile to increase the speed as it reaches the terminal phase of the flight, or when sharp turns are required in pursuit of highly maneuvering targets.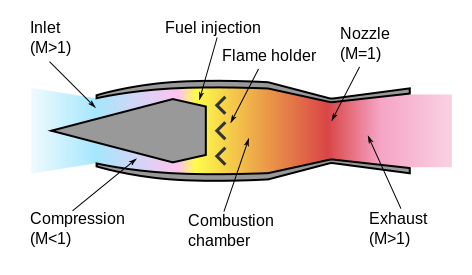 Compared to conventional rockets that must carry a propellant and oxidizer – Ramjet, like a jet engine, uses the air as an oxidizer thus eliminates the weight of that fuel. Therefore, such missile can carry more fuel or use a smaller propulsion unit.
Conclusion
At the present, a lot of missiles, which use a booster/sustainer configuration with solid or liquid propellants, have limitations against maneuvering targets, since conventional missiles, at the terminal stage, cannot provide enough energy to maintain their speed in order to hit the targets. SFDR technology will exceptionally enhance endgame maneuverability at the terminal stage when the seeker is locked onto a target.