There have been times when in the Personal Interview we were asked questions that we handled amazingly. In this article, we bring you 20 such questions and answers to them. Please do not take this as a reference to answer these in the actual SSB as the answers differ from person to person.
What are your future career options?
(This is not the same as alternate career options) Sir I want to be a part of the Indian Army. If I couldn't make it, I will be trying for Air Force and the Navy.
Talk to me about your parents? What do you think of them?
I think of them as people who gave birth to me and I owe my life to them, literally.
I mean, whom do you share your problems with?
I share it with the relevant people. For e.g. College and studies related problems, I share with my college friends, personal problems with parents and so on.
What will you do if I run away with your sister?
Then I'll have someone qualified for guiding me through SSB procedure. I'll clarify all my SSB related doubts.
What if one morning you woke up & found that you were pregnant?
I'll be happy about it and celebrate with my husband and family.
Why have you only applied for army? Don't you like Navy or Air Force?
Sir, it doesn't matter where I get selected, but the passion for defence will be there in me and I will try for Air Force and Navy too.
Do you have a girlfriend/boyfriend?
No/Yes, depending on you.
Why don't you have a girlfriend? Are you a gay?
I do support LGBTQ for equal rights but I am not gay.
Why should I recommend you?
Because you will not find anyone better than me.
Why do you want to leave your current job for the army?
I don't want to leave my current job. The only reason I'll be leaving is when I am selected in the forces.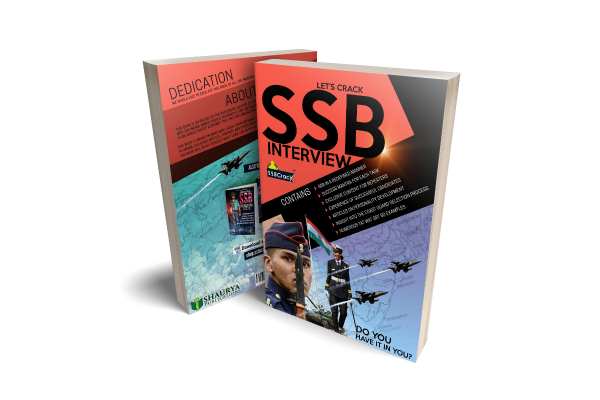 What are the things that you do you not like about your current job?
I love my current job sir, but I am always passionate about the forces.
How do your friends describe you?
Like an officer.
What would be your reaction if I say I'm not going to select you no matter how excellent you perform?
Then I will get selected on the basis of the other two tests.
Would you rather choose an intelligent or a beautiful wife?
I would choose a beautifully intelligent wife.
If you are allowed to beat the crap out of a person, who would it be?
Robert Clive, for colonizing India.
If you commit a crime without anyone seeing you, would you tell anyone about it, who?
Yes, the police.
Who would you save in a sinking boat? An old lady or your best friend?
The old lady, my best friend can swim.
Suppose GOD is very happy with you and so he gives you a chance to change one thing from your past?
I would wish the first attempt of SSB again to remove the tag of 'repeater'.
In the conference – any suggestions?
(Try at your own risK) Yes sir, please select me.
Why do you think you were not recommended in your previous attempts?
(Try at your own risK) Sir because you were not there to select me.
What are the tricky questions you have faced in your SSB interview, do write them in the comment section below.