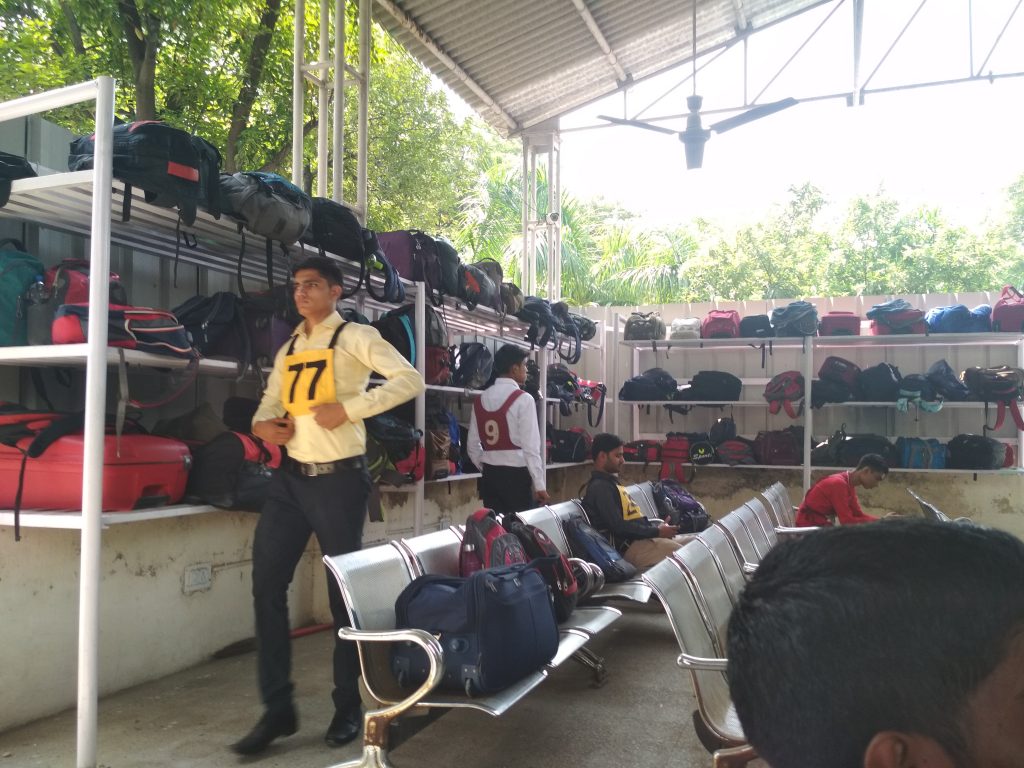 No, I did not get recommended. And, if you're looking for a success story and tips, you shouldn't be going ahead with this article. My name is Snigdha. I have been appearing in front of the SSB(s) since December 2013, at various locations from Varanasi to Mysore, for various positions – both technical and non-technical. Today marks the 5 years anniversary from my first SSB; with an experience of 9 not-recommended attempts.
In retrospect, I stumbled upon few thoughts as realisation dawned upon me.
Inspiration vs Imitation: In the first and second attempts when I was not recommended, I looked up to the recommended candidates as my idols. And somewhere without my conscious knowledge, I found myself imitating them in my subsequent attempts. But obvious, I was neither comfortable in that skin of someone else, nor was I able to justify myself. Imitation gets one nowhere because you're not what you're trying to fit into. Here is when inspiration helps. When you're inspired by someone, there is a logic working within your head. You tend to see what is in them that's not in you / that is in less amount in you. So you accept that and make efforts towards improvisation, rather than temporary imitation.
Assumptions vs Reality: It is very convenient to assume from what we see from our naked eyes. But, at SSBs there is much more than what meets the eye (albeit in a positive sense).It would be very silly to assume that an obvious personality trait is what got a candidate recommended. Over the attempts over the years, I have seen people get recommended who are polar opposites. What I understood is, SSB is not a quantitative evaluation nor a Yes/No test. It is an elaborate, cumulative, qualitative assessment.
A recommended candidates word is not a Gospel :: Take information, avoid opinions: Many times, even the recommended candidates are unsure of what one thing got them recommended. It might not just be "a" thing. It may be the very way they are. When anyone approaches a recommended candidate for tips, the candidate will share only what he/she thinks got them recommended which may not be the exact reason why they're recommended. That said, I do not mean that one should not approach a recommended candidate or that a recommended candidate is clueless. What I intend is, one should know what to take and what to self-learn. So it is always good to gather information from fellow candidates, but try to avoid their perceptions and opinions, form your own, your very informed opinions.
Good and Fit are relative words: As I said, I have been to many boards, I have faced many interviewing officers. Luckily for me, in almost 8 out of the 9 attempts, the IO gave me an opportunity to ask the questions I had. In the process of my intriguing questions and astounding answers from the respected men and women in uniform, I have only learnt, that the Boards are relentlessly striving to find the GOOD FIT. And Good and Fit are not independent terms. A teacher's definition of good is different from that a sports coach's. It is always "Good for?", "Fit for?"
Co-operation and Competition can't co-exist: It is inhuman to compete in a co-operative environment and it is foolish to try to bring to co-operation amidst competition. Regardless, the SSBs constantly acknowledging the fact that they look at us for who we are, and bringing someone down doesn't alleviate one's position, ground reality is that there is inter-person competition in many of the tasks involved in SSB activities. While you might be extremely content rich, it is no game of mindreading. You need to raise your voice and show yourself up.
Black and White vs. Grey: There is truth, there is a lie, and then there is an imagined reality and then an accepted imagination. If you read till here, you're wise enough to understand what this means.
Give your best before you give up – Know when to hold on and when to let go:
The last SSB I appeared before was in March 2017. That was my 9th attempt. And, then I did not attempt any after that. Not because I was tired. But I somehow felt cluttered and congested. Like a woman possessed, I was appearing in front of boards one after the other without much scope for introspection. So I decided to take a break. I knew I was running out of time. But whatever lay ahead, I wanted to give an informed attempt for once.
So, I took a break of 2 years, kind of sorted myself and I am going ahead for the next and last attempt in March 2019. The reason I wrote this as a failure is because I did not want the next result to shadow my understanding of my 2-year long synthesis on my mind and personality.
No doubt I would remain a repeater at the board but one thing that helped me a great deal to start afresh is this book called, "My appointment with a psychologist". It offers a wonderful unprejudiced account of the SSB and the preparation required there.
Sometimes it is important to slow it down, take a break, sit back and THINK and INTROSPECT.
To all the people out there, soldiers in their own way, Cheers and all the best.
Best,
Snigdha
Email: snigdha5383@gmail.com
IMPORTANT – Download eBooks for SSB Interview Preparations
Defence Exams and Interview Books: