"Just stick to your aim, you might not be there now, but a time will come when you will be confused which opportunity you should avail". Hey everyone, I am Neeraj Kumar, and I was recommended from 1AFSB, Dehradun in my fourth attempt. My story goes as follow, my journey for defense started from childhood only like many of you. Although, being from a civil background and no one serving in the defense forces in my bloodline took 4 years of convincing to make my parents agree about joining forces. I did win half of the battle there, but the main objective was yet to come. I went for the SSB first time through NCC special entry and got conference out from Allahabad in 2017, it was my first attempt, and thus it did not break my spirit. Then I went to Kapurthala for CDSE entry, this time I was screened out. This breaks me from inside as I had already left my job and was preparing for defense exams on a priority basis with an eye on MBA as back up. During that worst time, my mother said those magical words to me and it uplifted my spirits again. I sat for AFCAT and cleared it. I knew I where I was lacking, i.e. being me. Many times, we commit a mistake of imposing someone else on our personality and we forget SSB is all about personality assessment.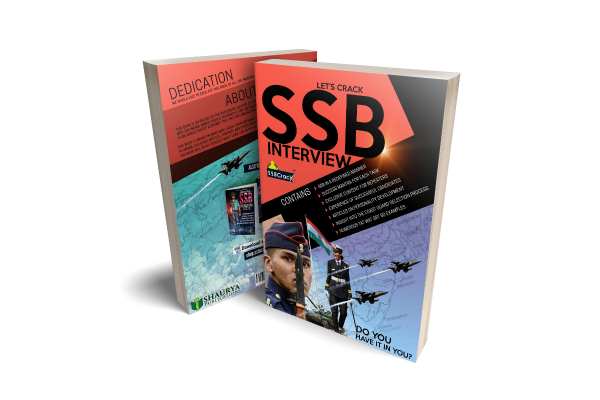 I went again for SSB in Kapurthala for NCC entry and this time again I was conference out. However, this time I knew I am nearly there. There were fears of rejection which covered me before and I was able to subside them effectively this time. Then I joined IIT Roorkee for MBA program and it boosted my confidence as my back up plan was ensured. From there I went to 1AFSB Dehradun and this time I was able to make the cut. This time main highlights in me were, I was mentally stronger and I put myself the way I was. I was monitor, class representative throughout my life and holding a rank in NCC boosted me up and made me believe, I have it in me. My psychology went awesome as I did 52 SRT's, 60 WAT's, all the TAT stories and in self-description, I wrote what I was.
This cumulative effort made me through this time. Nevertheless, that was not all, the trust of my friends, colleagues and most importantly, family made me what I was. I would also like to thanks SSB Crack as their constant motivational and informative updates, which never made me, forget what I was aspiring. As we, all use social media frequently, SSB crack was there to keep on reminding me what I am heading for. In addition, OIR sets provided by them make sure you win half of the battle during the screening process, which boosts your confidence for other screening tasks.
My friend's rejection is just an opportunity to analyze yourself and be prepared for the next step. Do not lose your faith being a repeater as success stories on SSBCrack itself tells how many made it through even after 10+ attempts. In the end, I would say just be you and trust me, my comrades, you will be at the winning end of the battle.