Hi, my name is SKANDA GAUTAM. I'm from Bangalore. I'm doing my Mechanical Engineering in U.V.C.E. I got recommended back to back for SSC TECH from NSB Vizag and SSC PILOT from 12SSB Bangalore in my first attempt. As a fresher, I had very little knowledge about SSB once I got my Call Up Letter I started interacting with my seniors and followed your page SSBCrack. Being a fresher it was very exciting and a different atmosphere altogether when compared to the College placements.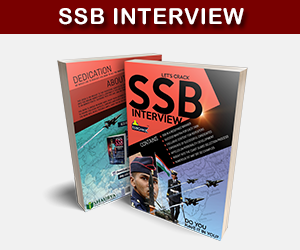 Around 240 people had reported on the first day put of which 28 got screened in and I was happy that I could make it through for the next 4 days and the most important was the Psychology test and the Personal interview. My interview went on for about 1 hour and I was now happy that I was able to answer all the questions ask by the interviewer my only advice for this is give straightforward answers and don't think too much. If you have the 15OLQ's you will be selected.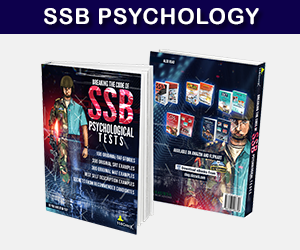 The conference day was day is the most stressful day where you wait till afternoon for the results. Finally the officer comes and tells only two of you have been selected and calls my chest number.
And that's it I don't think there are any words to describe that feeling. After that I had my medicals for next few days INHS Kalyani.
10days later I had my second SSB for SSC PILOT in Bangalore. The only thing I had kept in mind was what Abdul Kalam had told " Don't take rest after your first victory because if you fail in second, more lips are waiting to say that your first victory was just luck". I just went there with an open mind like a fresher and gave my best. Within a span of 15days I was recommended twice
And then I cleared my CPSS or PABT and my medicals and this is my story.
SSBCrack guys create some amazing content regarding SSB and the defence related news keep it going.
Thank you.