Hi defence aspirants, how's the josh, my name is Tushar Singh Jeena, I belong to Nainital in Uttrakhand, and I am currently living in Lucknow with my family. I recently got recommended from 34 ssb Allahabad in the first attempt dated on 6 Feb – 10 Feb for NDA JULY 2020 COURSE and also got medically fit for the army. Being from a civilian background and first among my family members, going to be a part of NDA, it's a moment of proud for me as well as for my family. "BEFORE BECOMING AN OFFICER, FIRST FEEL LIKE AN OFFICER" this is what I followed during my whole journey of preparation. I am going to share my ssb experience, some ups and downs, one blunder.
SCREENING DAY: Its started with the OIR, 50 questions of verbal and non-verbal reasoning each with time allotted 30 min each. I did all and made 5-8 guesses because there is no negative marking. In ppdt we were shown a picture in which 3 people are standing, I perceived two as doctors, one as patient and made a simple story of providing medication to a patient. In the gd, I narrated well crisp and clear, through the point. In gd, I gave logical points but we were not able to come to a common story.
RESULTS: 35 candidates got screened in out of 55 and I was one among them.
2nd day (psychology test): I was very nervous on 2nd day and all the time I was saying to myself " ALL IS WELL". In TAT I presented my true personality, not mugged up stories even some of my stories are well relating to PIQ, in the blank story I wrote about organizing annual sports day because I was a sports captain. In WAT I did all 60 wats and most of the words shown there I practised already. In SRT I did only 38 out of 60 but I have given quality to SRT rather than writing just reaction in some words and for self-description, I prepared it by introspection I made it look raw rather than showing off vocab which I don't know because my English is weak and I admitted in sd. So I was satisfied with my performance in the psych test.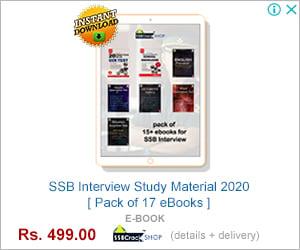 INTERVIEW : my interview was on same day of psych with the president of 34 ssb allahabad. All the happiness of pysch test changed into dejection after interview. I lost the hope of getting recommendation after interview. So basically my interview started as normal with question like hows your journey, from where you belong to etc. Most of the question were from piq and some current affairs. All question I answered confidently without any hesitation but one blunder I did was telling a lie and got caught. In the interview I forgot the name of college in which my friend was studying and I told a lie that "he is studying in lpu", now when the interviewer asked how he went there I said a stupid answer "sir through UPTU"now I got caught and believe me guys I also know that through uptu you get colleges of UP not punjab. After that there was a silence he didn't said anything and wroted it in a paper. My interview went for 50 min and this was my last question. So after that I lost hope of recommendation, I even called my parents and said that I am not going to get selected, that night I was not able sleep.
3RD and 4th day (GTO) : It started with gd as usual with topics food security, technology. I gave 4-5 logical points in each gd and also let others to speak. Next was GPE and it was simple and I participated in group well and gave ideas and helped group in solving problems. My GOR went excellent. I helped my group in climbing the walls and I was shouting the war cry with full enthusiam and energy. Although we got 4th place but my contribution in group is commendable. In PGT, HGT i gave most of the ideas and helped group in tackling obstacles. In lecturette I spoke on topic TRADE FAIR for 3 min, loudly with speech modulation although content was not so good.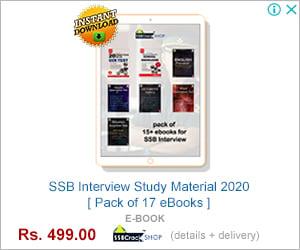 Now last day and my best day. It started with individual obstacles for which I am waiting eagerly because I am a strength athelete and fitness is a part of my life. I did 15 IO in 3 min , highest in my group. Next was command task and I was called by 5 members in a group of 9 members and I was called in second last and my task was different and difficult from others. I even remembered that GTO asked me what is kept inside this circle, I answered "SIR CONTAINER PAINTED RED" and GTO said "ok Tushar now imagine there is your call letter inside container and you have to get it". Now most of others have said it a bomb and I said something different, I completed my task in just 5 min even after gto interruption. In FGT I didn't give any idea and let others to give and I supported them just.
5th day(conference) : my conference was of around 4-5 min. Most of the question were like hows you stay, how many friends you make etc, now the moment he asked me how much will you rate your performance out of 10 I said 8 he asked why??, here I admitted my blunder in interview and said "I was not able recall the name of the college of my friend but later I recalled it" and I told the name of the real college. So that's how my 5th day ended.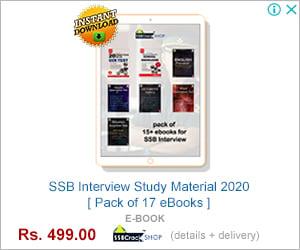 AFTER AN HOUR MY RESULT WERE DECLARED, TOTAL 10 WERE RECOMMENDED AND I WAS ONE AMONG THEM. I WAS HAPPY BUT CONFUSED ALSO HOW I GOT RECOMMEDED BUT ITS MAY BE THAT"ACTION SPEAKS LOUDER THAN WORDS"… SO THANKYOU FEIENDS FOR LISTENING MY STORY… ALL THE BEST TO ALL FOR THEIR RESPECTIVE ENTRIES
JAY HIND