Hello all young blood, I'm Sachin Shakya from Vadodara, Gujarat. I got the taste of recommendation from AFSB Dehradun as my 2nd attempt. Now, I will be presenting my experience in front of you gentlemen. On 10th Feb I had reported to 1 AFSB seeing everyone wanting just one thing at the last of day 5 "RECOMMENDATION". A total of 65 NDA candidates reported having a mixture of AFCAT candidates also. After phase 1 testing a total of 45 candidates screened in and now start's the exciting journey.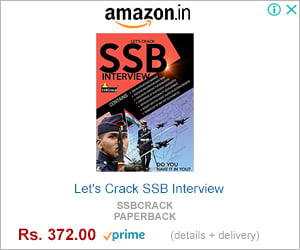 Day 1(Screening day): In AFSB centres the psych test happened on day 1 itself So, after all those tough testing we finally got freed by 9 pm. I was quite satisfied with my performance. The advice I want to give to everyone that just try inculcates those 15 OLQs to psych in psychology test.
Day 2 and Day 3: I had my GTO on these days. This time, I was quite prepared for GT. Having like serious and sincere candidates I perform my all task with a mixed feeling of satisfaction & cooperation. For GT I just advice all to show your cooperation and helping nature to GTO. And speak less that also doesn't mean you you should keep quiet. I mean 'Speak less but sensible enough like a gentleman'.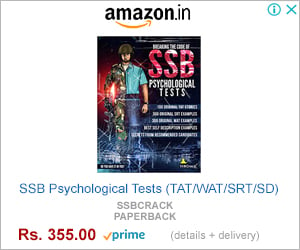 Day 4: Empty, So had a visit to nearby places there and every candidate who will be reporting at Dehradun should have also tried momos there.
Day 5: I had my interview on this day only and I was stunned when the IO is not asking me any question related to the current affairs but at the last, I got recommended and that is what I wanted. The price of advice I want to give to all that just be honest there because IO is so smart to catch the lier and respond to IO very smartly. 
At least I am very thankful to SSBCRACK because having a candidate taken no SSB coaching I just relied on youtube and Google and there I found SSBCRACK which gives a boost to my preparation. At last, gentlemen just be perfect as much as you can because "You should not be fit for armed forces but armed forces should be fit for you". Jai Hind.