Jai Hind Defence Lovers !! My name is Shobhit Mehta and I got recommended for AFCAT 2 2019 entry from 2 AFSB Mysore. Being from a completely civilian background, joining defence forces was not something that someone incubated into me but was a true inner calling which I lately realised. I had been following SSBCrack since NDA days and stories here really motivated me. I am sure my fellow readers will not be interested in knowing how many WAT, SRT I did or what type of stories i wrote. Today via this platform, I wish to tell THE STORY OF MY LIFE, which is very dear and personnel to me. Hope you enjoy reading !!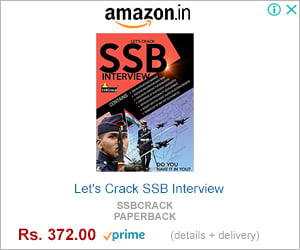 From childhood i was a very bright student, very studious but at the same time ONLY STUDIOUS, no idea how this world operated. I was a complete bookworm. I always used to sit in the front bench, always wanted to be the best in front of teachers, always wanted to come first in class, always wanted to win every quiz contest or IQ Contest. In this race although I was very good in front of teachers and parents but somewhere I started developing jealousy for others who were better.
I also had no friends as who would like to be friends with someone who is so selfish and self centered. The only friends I had were not because of my personal self but because their parents told ki Shobhit se dosti kro, he is a good student. Time went on, for my JEE Coaching i went to hostel for the first time and i cried a lot because Ghar ki Yaad aati thi. I was a complete child dressed in Class 11 uniform. The world out there was completely different from my ideal world. Also would like to mention that i was 94 kg fat kid trying to make it to IIT because sab yahi krte h.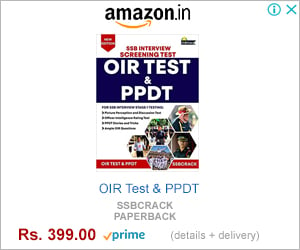 During my coaching days, i developed this deep inferiority complex within me. Although i was good in studies but are studies everything ?? What about personality ?? I often stumbled upon this question when i saw that my fellowmates who were too cool , too handsome. They were into everyting whether it is some jamming session, bike riding or lighting the room they entered and it was all so beautiful.
I promised to myself that once IIT hota h, i will also learn this art. Luckily, yes luckily IIT toh nahi hua but i kept my promise. During my college first year lost 20 kg to get my first impression right ya dil se bolu toh wanted to impress opposite sex as was inspired from Varun Dhawan from Student of the Year.Funny!! Told you na total child.  I also joined Gym and that became a hobby. That was the time when i gave my two SSBs for TES36 and TES37 but i was conferenced out as joining defence that time was an option not THE OPTION.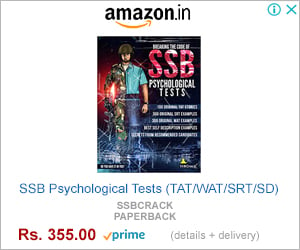 I never gave NDA SSBs, even after clearing written as that calling never came from within. In my fifth semester, i took out a page and wrote what all career paths to follow and i eliminated each one by one whether its CIVIL Services, Gate , CAT or Banking Exams. I was not sure what to do and then came February 2019 when i watched URI – The Surgical Strike and i decided that this is it. This gives me that kick, this is something i can die for. I was blessed with my dear friend Mayank Kumar who always guided me and taught how to live life. He is himself a motivational speaker and I would suggest my fellow readers to read his self help blogs on WordPress as it will help shape the psychology. Then started my serious preparation for Defence Exams.
MY SECRET MANTRA TO CLEAR SSB :
1. Life is an SRT and every situation in life demands an officer approach, so live life solving SRTs.
2. Read a lot of self help books as it will bring out beautiful sentences in WAT.
3. Be ultra engaged in life whether it is washing utensils when mother is ill or teaching brother during these COVID times as it will bring beautiful personel stories in TAT. For TAT, practise diary writing. Write a personel beautiful story what you did today before sleeping and think 10 pictures originating from that story. In one month you will have 300 stories and you have to write only 12 in SSB and yes gentlemen Congratulations !! You just made it through psychologist.
4. For SD, never use adjectives to define yourself as my very dear friend Mayank told – " A king is no king who needs to say he is a king ". Write real life examples in SD which show your qualities which again will be taken care if you are ultra engaged in life.
5. For GTO, follow this mantra -" Become the most selfish person in the world and the most selfish thing you can do is help others ". Always help group. A person who doesn't allow other person to speak in GD or hold fatti, balla will that person ever take a bullet for others in the battlefield. Think about it !! GTO tests our life in nutshell.
6. For interview always keep that smile intact. I always like to hang out with a chilled, sorted and lively person, same with the interviewer. SSB follows a procedure and on internet we have all the possible questions available on which we can be dwelled upon. Introspect and know yourself deeply and answer honestly. Just be yourself. Never Panic. None is Perfect.
AT last SSB requires person with two attributes as per me – Confidence and Learning Attitude. One who is not a deadwood and eager to learn constantly and change himself/herself.