Lecturette is among the nine tasks that are held on the 3rd and 4th day of the GTO task. Out of various group tasks in GTO, this is one among which is performed individually. Lecturette is said to be very crucial from the SSB point of view as it shows Confidence, Power of Speech, Leadership Qualities, and influencing Power of a candidate. If a candidate performs it well, it can increase their chances of getting recommended. Below are some of the points which you can follow to deliver a perfect lecturette: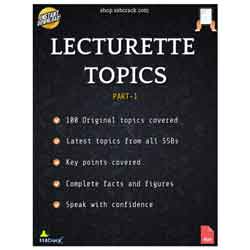 First of all, the main problem I have seen with candidates is choosing the topic written on top without even having good knowledge about it. So, Firstly choose the topic very wisely. Just for the sake of being over smart, do not choose the topic written on top of the list, even if you don't know about it. Instead, choose the topic on which you are Confidence enough to express your views to your audience correctly.
As we know that apart from our verbal words, our non-verbal actions also tells so much about us. While you present your lecturette, try to avoid acts like leg shaking and unusual hand movements as it shows nervousness. Also, put a small smile on my face and maintain proper eye contact with your audience as it will help you keep them spellbound.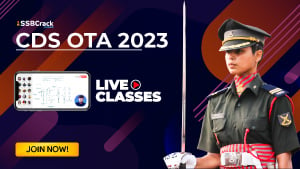 When you get a chance to prepare your topic, do utilize every second of it. Be Attentive while preparing. To make your preparation easy, try to divide your topic into certain parts like introduction, causes, effects, and solution.
As it is always said, that be clear before becoming clever. Whenever you start your lecturette, do it with an eye-catchy tagline, or you can also use slogans to make it look attractive. Doing this puts you away from others and puts good impressions of yours on the GTO.
Instead of keeping your lecturette more or less like a speech, do it like a story narration where you need to flow your ideas to others as that will help you be more expressive.
Most of the time, students try to speak fast, which causes a fumble in their lecturette many times. So take small pauses between sentences and express your words as straightforward as you can. Here you have to think before speaking as it increases the efficiency of your lecturette.
Time management is one of the significant keys while performing a lecturette. The candidate needs to plan his topic according to the time provided. It would be best if you give proper time to each segment of your lecturette. Also, When you get the first buzzer from GTO, try to conclude as soon as possible, remember the conclusion is an essential part of the lecturette, and it needs to be completed on time.
While talking on any of the topics, you surely need to give solutions for it if you are speaking about any issue. Here the thing is that everybody knows the problem, but nobody wants to solve it. Talking positives and solutions for a topic shows your fair thought process and positive approach towards a problem. The best way to provide solutions is in the last times of your lecturette as a conclusion.
Always be transparent with your words and your thought process as, during the lecturette, time is very less, and the ideas are more.
Do not repeat your sentences repeatedly. What I have observed in candidates that when they do not get much content in their minds, they start repeating things that they have said earlier. Also, if you get less content, there is no need to increase the length of your lecturette forcefully. Instead, you can complete it before time, but you need to keep in mind that your thoughts should have appropriately conveyed to your audience.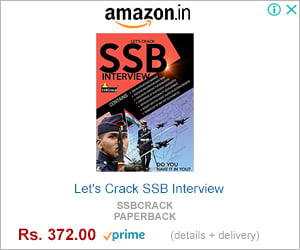 Last but not the least, that be confident and transparent with your thoughts. Never fear from the audience sitting in front of you. Instead, enjoy their company. If you feel shy talking like this, you can practice it before in front of your family and friends as it will remove stage fear of yours.
Though you can also get the latest SSB lecturette topics in my previous blogs, I hope you liked these tips. Happy Learning.