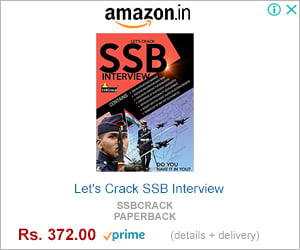 Many aspirants who have cleared the AFCAT exam first time want to know the process of AFSB venue and date selection, which is fairly simple, in this article you can find the step-wise process of AFSB interview date and venue selection after clearing the AFCAT exam. This option is only available for the candidates who have cleared the AFCAT exam. Below are the steps to follow.
Visit the official website AFCAT CDAC and from the top menu, select the correct AFCAT cycle option.

Now, enter your AFCAT login ID and password, in case you forget the password, you can reset it.

Once you login, click on the Result and AFSB selection option as seen in this image.

You can see your AFCAT marks and cut off. Below you can find the AFSB Selection process button, click on the button to proceed.

Click on I have understood the process

Now you need to do seat selection, add bank details for TA and download your Call Letter.

The AFSB seat selection for venue and SSB date would look like this.

Once you select the date it will show your AFSB venue and date.

Now, add your bank details for TA.

Check the acceptance and add your bank details.

Now, you can download your AFSB call letter and other documents like COVID-19 undertaking.

Save and take a print out of your AFSB call letter, also follow the instructions mentioned in the call letter.

Download and fill the declaration form.

Download and fill the COVID-19 undertaking form.
Also Read: