कुछ तो लोग कहेंगे लोगों का काम है केहना. हमें तो है बस सब्र करना कुछ कहना नहीं सिर्फ करके दिखाना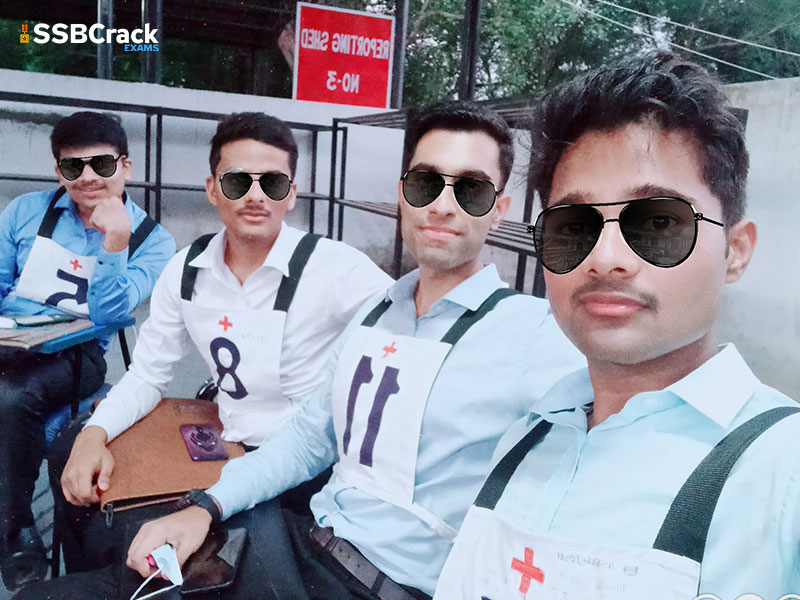 Hello, everyone, I'm Anshul Tiwari Recommend from 18 SSB Allahabad in my first attempt without coaching. I learnt that every bad time has to end and this is the thing that every aspirant keep in his mind because the journey of every aspirant is not of a day, of a week or a month it's years-long and one has to be so patient in it because the moment you became impatient you cant give your 100%, and especially in SSB, one has to be as calm as a millpond.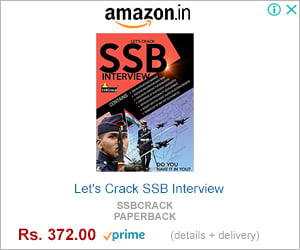 I don't have any Army background nor I'm from Sainik school or have any NCC certificate but I never noticed them, as my vision was clear that no matter what I have to make it and that too in the first attempt I haven't take any coaching because I believe SSB is a personality-based test and who other than I can improve my personality and my family who always act my backbone never let me lose my hopes.
Everyone has officers like quality in them it's just that few know them and few don't, one just have to have faith in them and have to understand the SSB first, Also the process of SSB which is very elaborated on Internet. For chubby readers Before SSB I was 20kg overweight so I have worked on it too and that journey also teaches me so many lessons about health and fitness that not only helped me SSB but they will also help me in my whole life
SSB in itself is something that you can't forget in your life, A day before SSB I share my SSB dormitory with one random guy we became buddies and later I became chest no.1 and he chest no.8 and we both recommended from 18 SSB, my screening test went nice I have done my OIR very nicely and my group too agreed over my idea of a common theme and we come to conclusion within 5 minutes, I have also practised TAT, WAT, SRT with timer weeks before SSB so it went smoothly, for interview, I just keep one thing in head that, if I speak truth then there are 2 possibilities either they accept me or reject me but if tell a lie then there is only one surety that they will reject me, and for GTO one I remember one thing that alone you can never win a war, teamwork has its own fun, the habit of listening news every day will help you in every part of SSB whether it is an interview or GTO like in GD and Lecturette. My Group has chosen me to narrate the common plan of GPE which also give me more confidence boost for further tasks for PGT, HGT, FGT one just should have basic knowledge of cantilever which is applicable almost everywhere and if you have it you no one can stop your recommendation.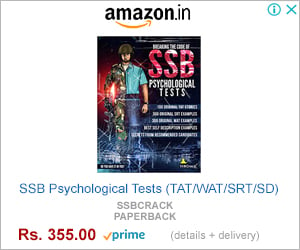 And at last, every aspirant will face a lot of criticism and hindrance if one takes these things as motivation then it's really great for him and I always used to say myself aaj logon ki bari jo kahe keh lene de tera bhi din ayega gin gin hisab chukake rehna and I wish everyone good luck for their future SSB's
Jai Hind