Preparing for a test is just one side of the coin. To actually make it, you have to write what you have prepared in the testing hall. A lot of factors determine your rate of success there. You have to take care of space and time constraints while writing the psychological tests. You have to be able to finish them timely.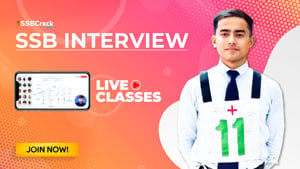 Then, the assessor should be impressed with not only the content of your answer but also the presentation. Your handwriting should be neat and legible. How do you manage to write fast without compromising on the legibility and neatness of the piece you have created?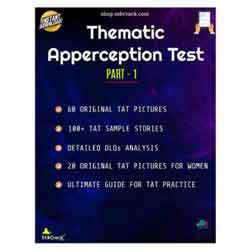 Read on to find out how to write faster and legible for the psychological tests.
Get the correct tool: First of all, you must get the correct pen to write the exam with. Certainly, different candidates have different say on which pen is personally best for them, but it is commonly observed that a gel pen is the fastest. Though, there occurs a problem of smudges. So, for a safer option, it is suggested to use ball point pens. Again, remember to select the brand that you are most comfortable to write the tests with.
Rectify your technique: Sometimes, it could be your technique and skill that is slowing you down. So, improve your art of writing in the following ways:

Loosen your grip on the pen. Don't hold it too tight, it will slow you down.
If you can, try and write smaller as it takes less time to cover more letters.
Use your arm and not just your wrists. If you do so, you lessen the strain on your wrists thus enabling you to write faster for longer periods.
Always sit with the correct posture. Never hunch because if you do, you would be adding more weight onto your arms. This makes your arms tired more easily.

 Write crisp: Always write to the point. Don't waste time beating around the bush. Use bare minimum words required to complete and deliver a proper, meaningful sentence (useful in SRT and WAT).
Prepare diligently: Another sure-shot way to write faster is to be well prepared. This reduces the time you take to think and form answers. Try practising the psychological tests in advance, take photos and write creative stories on it (TAT); take different words and write relevant sentences (WAT).
Think before starting to write: Always try to take a couple of seconds to think and frame answers in your head before putting your pen on the sheet. This reduces the amount of scratching later. If your thoughts are organised and systematised, you will be able to write faster.
Take care of the word count: Always keep in mind the word count because you have lesser time and more to write, so, try to keep your matter short and express it effectively. Work on your vocabulary.
Practice: Speed is a by-product of good, slow practice. Though practice would not make you perfect in this case, you will possibly learn and develop the skill of writing fast and creatively if you practise enough. Although it is not mandatory to complete everything in the psychological tests, the candidate who can complete everything definitely thinks faster and has better mental stamina than the one who does not.
Good Handwriting: A good handwriting always takes you a long way. It is not necessary to have a super stylish and flawless handwriting, but a neat and tidy one will definitely give you an edge.
 Always remember to THINK FAST; WRITE FAST, LEGIBLY AND IN CORRECT SEQUENCE.     Finally, Keep Calm and Enjoy the Tests.
It is OK to lose marks, but NOT OK to lose your mind in the hour of pressure.