PPDT or Picture Perception and Discussion Test is a test conducted in the stage-I testing of SSB. This is an important test since it is a major factor in determining whether or not you'll pass to stage-II testing and thus whether or not you'll stay back for 4-5 more days.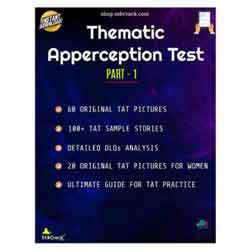 This test comprises of two stages, in stage one the candidates are shown a hazy picture and thus they have to write a story around that picture, mark the characters, their mood, age, sex etc. as per their perceptions, in stage two the candidates are seated in a group of around 10-18 and one by one they narrate their stories immediately followed by a discussion which aims at arriving at a common story and then one person decided by the group narrates the story to the panel sitting there.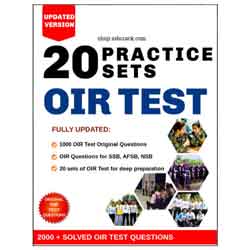 The candidates are confused as to what types of stories they should build for PPDT in order to have maximum chances of selection. Especially Freshers and Screened out candidates have this dilemma. Here are a few tips which will help you in building better PPDT stories.
Remember the picture is hazy so concentrate and try to drive out the most positive scene you can. Spend the 30 seconds given for observing the picture very effectively.
Stay away from pre conceived stories, or those you have read from Books. Stay as original as you can.
Go for a fewer number of characters, even if you see a mob, marks only 2-3 characters at the most, this will help you in building a better story and save your time.
Your story must comprise of a hero/heroine and this should be the central character of your story. The hero should do some heroic or appreciable thing in your story. Make a single hero only.
Write the story in past tense.
You don't have to describe the scene instead you have to imagine what possibly could have led to the scene, how the hero overcame the problem in your story and what the result was.
Thus in general a story should have a format somewhat like this. There should be some problem/concern, there should be a hero and he should overcome the problem, and then write that the problem or concern was solved or taken care of and the hero felt nice on doing so.
Listen to the instructions given at the time of PPDT very carefully.
Do not write very impractical stories, like being rewarded for doing something, means getting bravery award and all. Getting rewarded is a difficult task and doesn't happens in real life too often, so be practical.
You will be asked to write the action of the story; here you have to write the main gist or theme of your story in a single line or 5-10 words. Keep in mind that you don't have to give the title to your story.
Write the story neatly, without cuts and in best possible handwriting.
Also Read