SSB Interview Screening test is the very first thing where you have to face the board people and your group mates. Also, you have the pressure of performing well in Screening because your entire testing further depends on passing this test. To know more about how to break the trap of screening, see 'Breaking the Labyrinth of Screening'.
Since screening is so important it's quite natural to get nervous during your screening. Especially in Picture Perception and Discussion Test.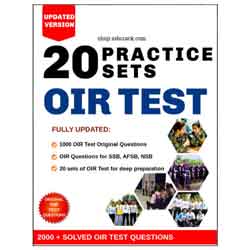 Screening is a stressful exercise where you are to face a large number of people at one go. Many of you who have not been much into extra-curricular and on stage will be even more nervous sometimes. So here are a few points which you should keep in mind to beat the nervousness and tension during Screening.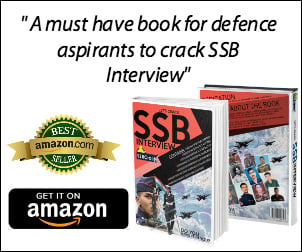 Practice will make you confident: Be it OIR or be it story writing or even Discussion, you can beat the tension by practicing hard, and you must start immediately! You can practice for OIR from some good Reasoning books. For PPDT you have to make an extra effort, look for PPDT exercises on our websites or in SSB books, you can even imagine a random scene and write a story on that following the guidelines. Now imagine few people around you, or make your friends or family sit around you, sit erect on a chair and tell them the story. You can even have a discussion over it. This way you'll feel confident.
Take a break: When you are done with writing your story you are provided with a break of 5-10 minutes and then you are proceded for the discussion. So utilize that break, take deep breath and keep on revising your story in your mind. This is a great confidence booster and also prepares you to speak.
Make friends: You get ample of time while being directed from one place to another. So in that time talk to your group mates, you'll feel much better after that because then you'll not be amongst complete strangers.
We are all the same: That girl in the formal attire or that boy who is in polished shiny shoes and excellent formal tie might be as nervous as you are. Your pair of jeans or sneakers don't make you stand out! When you'll talk to other candidates then you'll realize that they are also at the same stage where you are, hell nervous and super tensed. On learning this you'll feel much much better. So take it from me now only that 98% of people in SSB will be nervous, so relax and take a chill pill.
Attitude Matters: Think all the time that you are there to be an officer. Do officers panic? Do they feel nervous? No! So show the attitude of what you are there for, being an officer, so feel like one. Think in your mind that it is easy, I'll crack it, trust me when you'll say this in your mind three times confidently, you'll reduce your nervousness to a great extent.
Dress Rehearsal:  Now some you might find it funny, especially boys who have this thinking that 'kuch bhi pehen ke chala jaunga' wala thinking. But hold on, it is better to spend a few minutes on thinking what to wear on screening rather than regretting it all together later. Screening is the first time when you are facing the board so you need to dress properly, your personality matters (of course wearing an Armani won't help if you don't utter a word in PPDT). So wear a neat decent dress, no need to put something you are not comfortable into. Wear something you are comfortable with because you have to be in the dress for a long period of time.
Walk confidently and have a smile on your face: You must walk with full confidence, sit in a good posture and maintain a smile. Do not look unduly nervous or tensed. If you are having this then surely you'll feel better inside and look confident from outside.
Practice makes everybody better. SO keep on following these things and you'll surely be confident and tension free on the day of screening.
Also Read