Jo log mehnat Ka saath Nahi chhodte, Kismat unka haath Nahi chhodti. This is the quote that gives me the courage to try again, to be brave enough to accept the shortcomings and correct them, and to perform once more.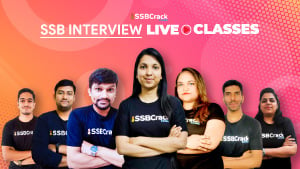 Hello everyone I am Mansi Baisoya, I recently got recommended from 14 SSB Allahabad CDS entry in my second attempt for OTA Chennai. Although it was my second attempt the journey has taught me a lot that I might not have learned otherwise.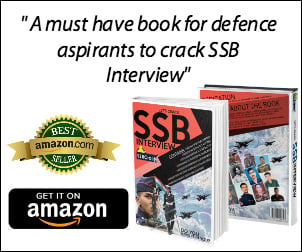 The journey has taught me to have faith in myself but the tyranny is that we highly underestimate ourselves. Underconfident is problematic as being overconfident deviates you from the goal.
I got screened out in my first attempt. But strangely the disappointment did not hit me immediately, when my chest number was not announced that time the immediate thought was" koi ni agli baar or aage jayenge". This feeling was there because during the course of preparation I realized that our emotions can have great control over us so it's better to control them.
I got home, now the slight disappointment kicked in but I promised myself that I shall never give up.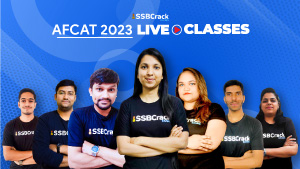 This time I went to Allahabad, when boarding the train the only thought was I will give my best shot, never ever did I think about recommendations.
99 was the reporting that day, talked to a few people, ate breakfast, got the chest number, and headed to the hall the pictures of captain Vikram Batra and Manoj Kumar Pandey sir instilled a wave of courage in me.
Did the OIR Test in the allotted time, had written the story, narrated it but in GD as usual no story was made. That was the time we all thought ki "hum sab to screen out hone waale hain" and what I was thinking was that "Jo bhi hoga dekha jayega, screening ho gaye to aage badhenge nahi to aage ki tyaari karenge".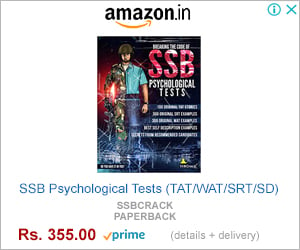 Sir arrived with the results and my heart was pounding like anything. A total of 28 candidates got screened in and this was the first time I was hearing my chest no.
I was really really happy and informed my parents. We all were taken to the candidate's lines. This was the best part of the journey. Here I observed a lot and got inspired by my fellow candidates. I was amazed by the enthusiasm that each and every girl had, the zeal that they had to make their dream come true. The next day was the psych test I did all the TAT stories all the 60 WAT all 60 SRT and the SD. The same day was my interview. I had to wait a lot but finally, I went in. My interview lasted for 1 hour 20 mins approx. It was from the PIQ and the current affairs.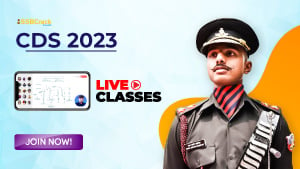 Unexpected Questions were the physics behind the takeoff of a helicopter (I am from a Biology background), then the dimensions of the room, the train number the exact timing of arrival etc. All in all, I feel the thing that worked in my favour was my calm and being natural.
The next day was the GTO we all got dressed up and ran to the GTO ground as warm-up groups were made and we were a group of 9 candidates.
I believe GTO is something where we have the opportunity to perform up to our full potential and if we are not able to we can improve in other tasks as well. The day started with the GD I made sure that I speak 6 or 7 times and also give others the chance to speak and the same goes for GPE. In PGT I believe my performance could have been better but when I wasn't having ideas I was supporting my group fully. The best task Aws the snake race, where I got bruises but that was the task where the cohesion of our group was clearly seen. It was fun to help and get helped by my fellow candidates.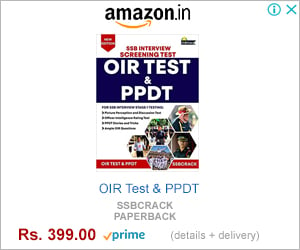 The lecturette topic I had chosen was poverty .in the individual obstacles I performed 7 obstacles and returned with burns on my fingers and an aching body but that showed me my potential that yes I can perform and can perform even better.
The next day was the conference, naturally, everyone was worried about the results but ma'am told us you people have performed and now relax, so we all enjoyed by singing, playing table tennis, basketball.
My conference lasted for 20 mins I was asked about my experience here and some situational questions.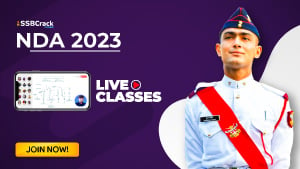 After this, we all had lunch and gathered where the result was to be announced.
Sir arrived, and all 28 candidates had the hope of getting recommended and I was one of them, sir started announcing and my chest no was the first one to be announced. I naturally could not register it immediately and then all I could think of was my parents, their dreams, and the hard work of sending me here. My good friend and I got recommended. But one did not so we hugged her and motivated her.
Lessons learned:
Giving your 100 percent even if you have performed great in psych doesn't mean showing complacency in the interview or the GTO. Never let your guards down.
Prepare for the best and expect the first. This will help you absorb different emotions and sink in the results.
Have flexibility in your approach, so that if one way doesn't work you can go the other way.
Do not ever compromise small happiness for your dreams. it's true we all have aspirations we all have dreams but there should be a balance so that we don't get exhausted.
Never say never because life has its own course and we have our own which might not match hence it's better to maneuver according to the situation.
Learn from people around you personally, I learned a lot from the candidates when I was in the selection center.
Do it for yourself, to make yourself proud.
Do not announce your work to everyone, say you cleared the written part now you are heading for SSB, worst case scenario you did not clear it. What happens next is that people Question you, your progress etc and all this definitely does not make the journey easy. so as they say let success make the noise for you
Some walks you have to take alone
Take the first step and never shy away from accepting your flaws and be determined to correct them.
Your patience and perseverance will show you your best results
Muskarao, Jo hoga Dekha jayega.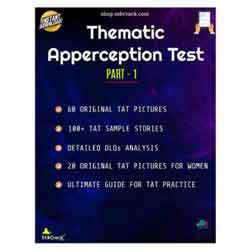 My favorite quote:
Your purpose is greater than the fear that limits you….andSangharsh jitna kathin hoga, Jeet utni hi shandaar hogi.
This was my story., I hope it could help those who are preparing as I myself got inspired by such stories and I was reading the same before my screening day.
And lastly, chase your dreams, be patient with yourself and be a Friend to yourself because it's you that matters!!!