AFCAT 2 2022 Written Exam Result is published by the CDAC Indian Air Force on 23 Sep 2022. Candidates can check their AFCAT 2 2022 result on the official website now. The AFCAT 2 2022 cut off mark after normalisation is 157 Marks. For EKT 2 2022 cut off marks in 15 marks.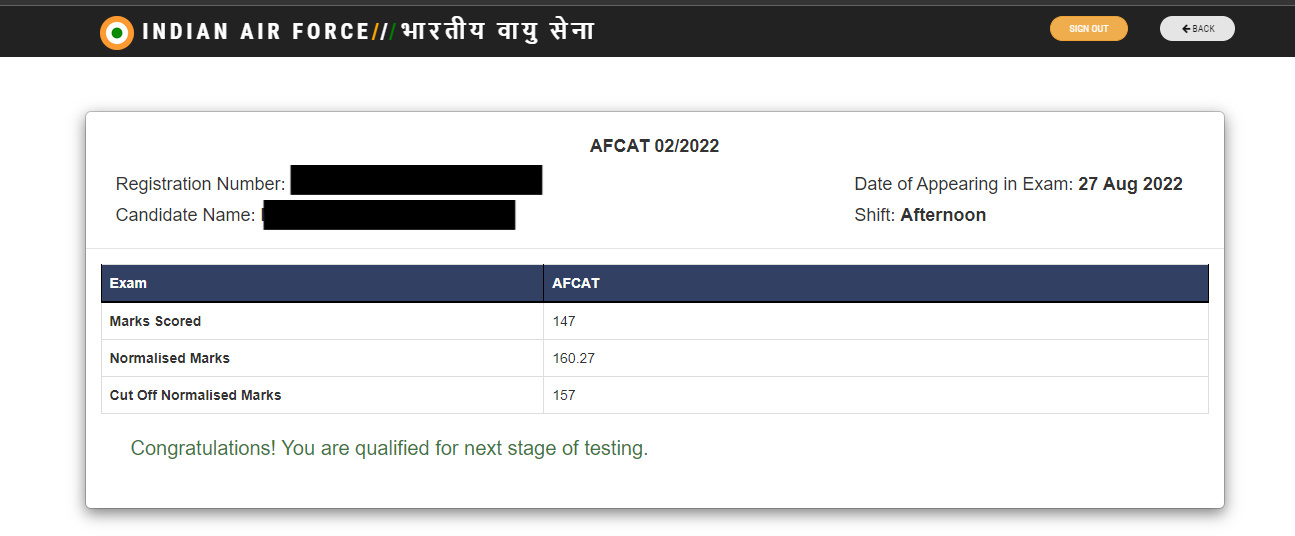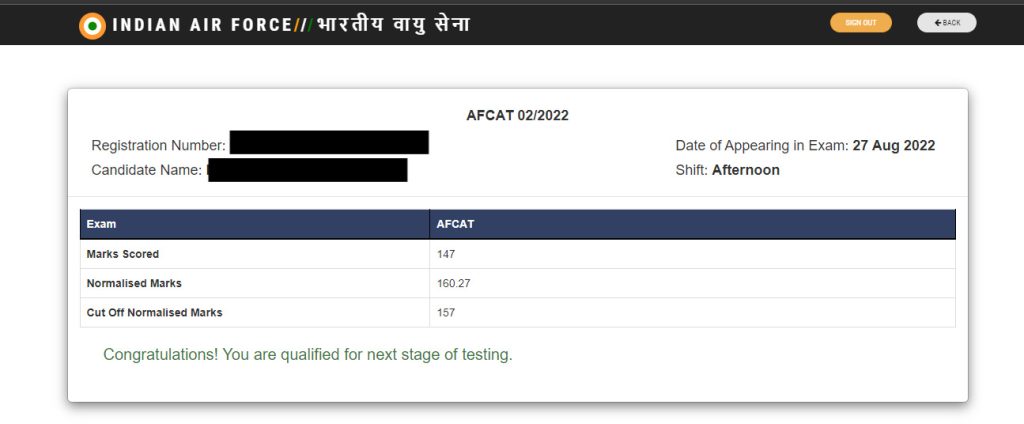 The Indian Air Force held the AFCAT 2 2022 exam on August 26th, 27th, and 28th, 2022. Many candidates are eagerly awaiting the AFCAT 2 2022 result and SSB interview dates.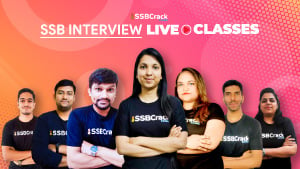 The AFCAT 2 2022 result will be released by the Indian Air Force on Friday, 23rd September 2022. Once the official AFCAT 2 2022 results are released, registration for the AFSB interview dates will be open for the selection of AFSB venues & dates on the first come first basis rest of the candidates who did select the system will automatically allocate randomly. Successful candidates can choose the appropriate AFSB date and location from the official website. The cut-off scores for the last AFCAT exam were as follows: the AFCAT 1 2022 cut-off was 157 out of 300, and the EKT cut-off was 18 out of 150.

How To Check AFCAT 2 2022 Result And Marks
Visit the official website AFCAT CDAC
Go to candidates login and select AFCAT 2 2022 Cycle
Enter your login details
Click on the result link
You will get your AFCAT 2 2022 scorecard.
Also Read: 10 Best Ways To Crack AFSB Interview For Freshers & Repeaters
AFCAT Sample Scorecard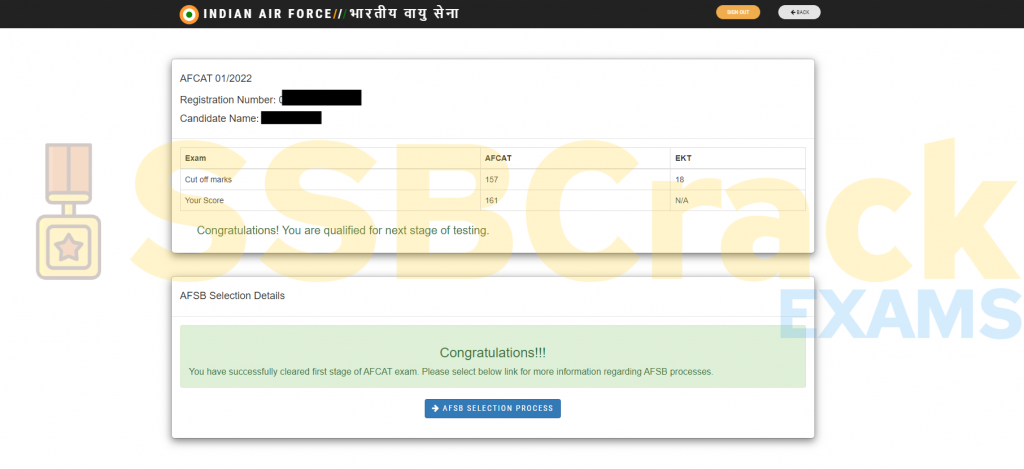 AFCAT 2 2022 AFSB/SSB Interview Date Selection:
Once the option is available, candidates who passed the written exam can choose the AFSB location and interview date. Every date will have a restricted number of seats, meaning that only a certain amount of candidates can choose a specific date, and the allocation will be made according to first come, first serve.
Once you've decided on a date and location for your AFSB interview, it will be challenging for you to modify it. Before choosing a specific location and SSB date, be sure to look into your travel options.
If you don't choose an AFSB location and date before the deadline, you'll be offered those options at random.
Also Read: Most Commonly Asked: AFSB Interview Rapid Fire Questions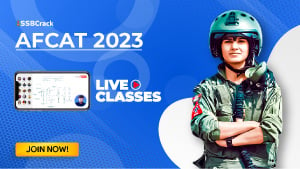 How To Select An AFSB Interview Date And Venue?
Got to the AFCAT CDAC website.
Click on the candidates' login.
Enter your login details
Click on Result and AFSB Selection.
You will see the available dates and AFSB venue with the number of slots available.
Make sure you read the instructions on the screen before selecting a date.
You might face issues while applying, but you can keep trying till you get the date.
Many candidates who will pass the AFCAT exam for the first time are curious about the relatively straightforward process of choosing an AFSB interview location and date. If you have passed the AFCAT exam, you can find the step-by-step procedure for choosing an AFSB interview location and date in this article. Candidates who passed the AFCAT exam are the only ones who have access to this option. The steps are listed below.
Visit the official website AFCAT CDAC and from the top menu, select the correct AFCAT cycle option.
Once you login, click on the Result and AFSB selection option as seen in this image.
You can see your AFCAT marks and cut off. Below you can find the AFSB Selection process button, click on the button to proceed.
Click on I have understood the process
Now you need to do seat selection, add bank details for TA and download your Call Letter.
The AFSB seat selection for venue and SSB date would look like this.
Check the acceptance and add your bank details.
Save and take a print out of your AFSB call letter, also follow the instructions mentioned in the call letter.
Which AFSB Venue Is Best For Me?
All AFSBs are the same in terms of testing, wherever you go, you have to perform. So the best criteria while selecting the AFSB are the distance and date. Select the nearest AFSB and the convenient date to make your journey comfortable.
Also Read: 10 Basic AFSB Interview Questions Asked In AFCAT Entry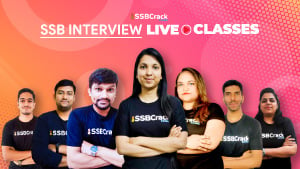 List Of Air Force AFSB/SSB Centres:
1. AFSB Dehradun, Uttarakhand
2. AFSB Mysore, Karnataka
3. AFSB Gandhi Nagar, Gujarat
4. AFSB Varanasi, Uttar Pradesh
5. AFSB Guwahati, Assam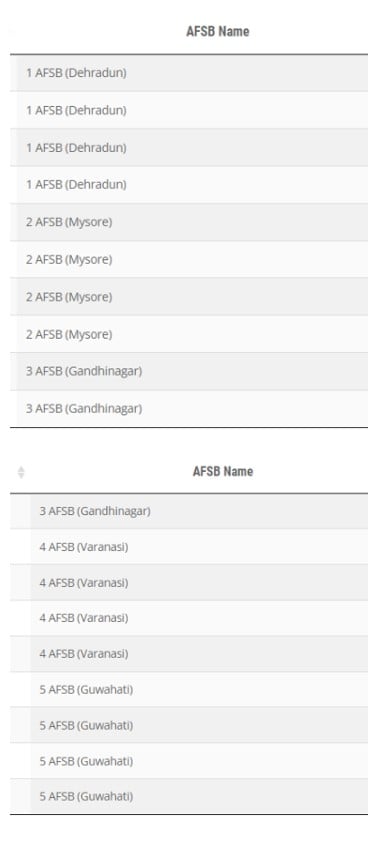 How To Prepare For The AFSB Interview?
Get a foundational understanding of SSB and AFSB first; you won't be able to do this effectively if you don't grasp what the SSB curriculum entails. Therefore, it is vital to be familiar with the various tests that you will take at AFSB. The websites for SSBCrack and SSBCrackExams have a tonne of articles.
Examine the SSB Interview Online Course and get ready at home for the SSB/AFSB interview. For your AFSB preparation, this course includes all fundamental and advanced material.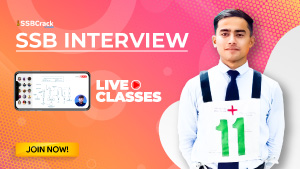 AFCAT 2 2022 New Cut-Off Formula
1. The marking scheme is as follows:-
(a) Three marks will be awarded for every correct answer.
(b) One mark will be deducted for every incorrect answer.
(c) No marks for unattempted questions.
2. In order to rationalise the marks scored by candidates appearing in different shifts in an objective manner through a statistical method, Normalisation Scheme is being implemented as per the following formula:-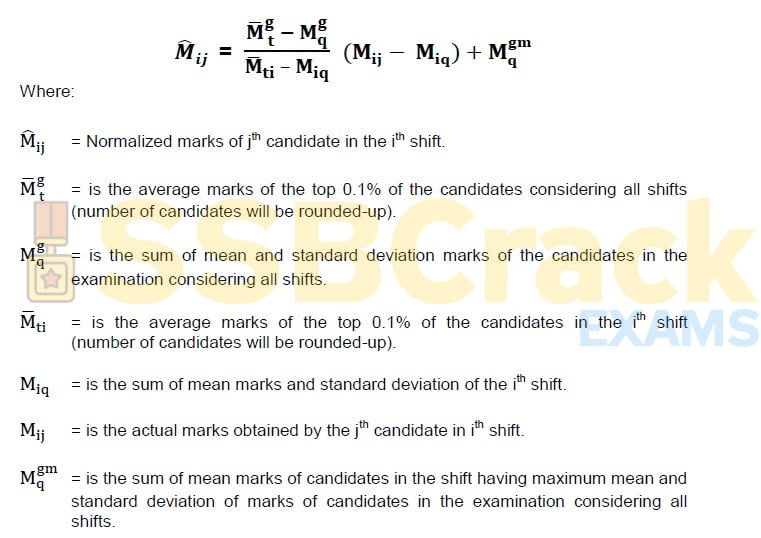 3. The same normalisation formula is used by the Ministry of Personal, Public Grievance & Pensions as well as Staff Selection Commission and Railway Recruitment Board.
The AFCAT 2023 Exam is a Must If You Want to Join the Indian Air Force.
AFCAT Cut-Off Marks Of Previous Years
| | | |
| --- | --- | --- |
| AFCAT | AFCAT Cut Off (Out of 300 Marks) | EKT Cut Off (Out of 150 Marks) |
| AFCAT 1 2022 | 157 | 18 |
| AFCAT 2 2021 | 157 | 18 |
| AFCAT 1 2021 | 165 | 30 |
| AFCAT 2 2020 | 155 | 40 |
| AFCAT 1 2020 | 153 | 40 |
| AFCAT 2 2019 | 142 | 50 |
| AFCAT 1 2019 | 133 | 50 |
| AFCAT 2 2018 | 140 | 55 |
| AFCAT 1 2018 | 155 | 60 |
| AFCAT 2 2017 | 160 | 60 |
| AFCAT 1 2017 | 150 | 60 |
| AFCAT 2 2016 | 148 | 60 |
| AFCAT 1 2016 | 132 | 52 |
| AFCAT 2 2015 | 144 | 52 |
| AFCAT 1 2015 | 126 | 55 |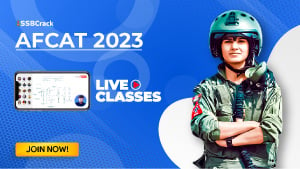 Join India's Best AFSB Interview Online Classes [Daily Live Classes]
To crack the AFSB Interview, You can join our SSB interview live classes batch and we recommend you to Enroll SSB INTERVIEW ONLINE COURSE. Trusted by thousands of defence aspirants.
Q) How many attempts do you get in the AFSB interview?
Ans. There is no limit to the number of AFSB interview attempts that can be made.
Q) What is a psychological test in AFSB?
Ans. The AFSB psychological test has four different parts: the Thematic Apperception Test (TAT), the Word Association Test (WAT), the Situation Reaction Test (SRT), and the Self Description Test (SD)
Q) How do I select AFSB Center & Date?
Ans. Candidates can select the AFSB centre through the login window from the official website afcat.cdac.in.
Q) How many AFSB Centres are there in India?
Ans. There are in total five AFSBs all over India which are, AFSB Dehradun, AFSB Gandhinagar, AFSB Mysore, AFSB Varanasi, and AFSB Guwahati.
Q) Does the Merit List Really Depend on the AFCAT Score?
Ans. Yes, the AFSB interviews and AFCAT scores are two of the key variables taken into account when creating the final merit list. A high AFCAT score is recommended as it increases the likelihood of being placed on the merit list.
Q) Which online coaching is the most effective for AFSB preparation?
Ans. SSBCrackExams provides the best SSB interview online coaching. It covers the 5 days SSB interview process & provides Live SSB Interview Classes, OIR Test and PPDT, Psych Tests, PI and GTO, Conference & Medical, Study material & notes along with 24×7 Doubt Clarifications. Get a foundational understanding of SSB and AFSB first; you won't be able to do this effectively if you don't grasp what the SSB curriculum entails. Therefore, it is vital to be familiar with the various tests that you will take at AFSB.