The most eagerly awaited CDS 2 2022 exam result have been made public. 6,658 candidates passed the written CDS 2 2022 examination conducted bu UPSC. It was conducted on September 6, 2022. Those who passed the CDS 2 2022 exam with a score greater than the cutoff will soon have to go for the SSB interview for the CDS 2 2022 exam. The relevant service's website will list the dates for the CDS 2 2022 SSB interview. You may find the download link for the CDS 2 2022 result with roll numbers and names below.
Based on the results of the COMBINED DEFENSE SERVICES EXAMINATION (II), 2022, which was held by the Union Public Service Commission on September 4, 2022, the following 6658 candidates have qualified to be interviewed by the Service Selection Board of the Ministry of Defence for admission to I Indian Military Academy, Dehradun 155th (DE) Course starting in July 2023 (ii) Indian Naval Academy, Ezhimala, Kerala, Course starting in 1st July 2023.
All candidates whose Roll Numbers are included in the lists below are running on a provisional basis. In accordance with the requirements for admission to the exam, they must provide the original certificates they claim to have in their possession to prove their age (Date of Birth), educational background, NCC (C) (Army Wing/Senior Division Air Wing/Naval Wing), etc. to IHQ of MoD (Army) / Dte Gen of Rtg (Rtg A) CDSE Entry for SSC male candidates and SSC women entry for female candidates West Block III, R. K. Pur The original Certificates must be submitted no later than July 1, 2023, for IMA and NA, May 13, 2023, for AFA, and October 1, 2023, exclusively for SSC courses. The Union Public Service Commission must not get the original certificates from the candidates.
How To Check CDS 2 2022 Result And Marks
Visit the official website www.upsc.gov.in
Go to "WRITTEN RESULTS" and select "EXAMINATION WRITTEN RESULTS"
Download the pdf against "Combined Defence Services Examination (II), 2022".
Check your Roll number in the list.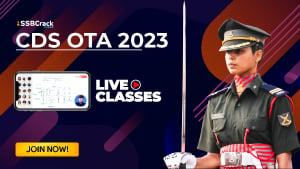 CDS 2 2022 SSB Interview Dates
In order to be able to receive call-up information for SSB interviews, candidates who qualified in the written exam and indicated Army (IMA/OTA) as their first choice must register themselves on the recruiting directorate website, www.joinindianarmy.nic.in. It is urged that candidates who have already registered on the website of the recruiting directorate do not do so again.
Candidates are recommended to immediately notify Army Headquarters, Navy Headquarters, or Air Headquarters, as applicable, if their address changes.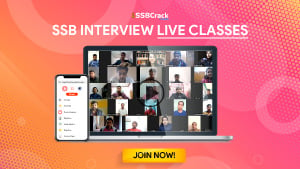 How to Prepare for CDS Exam and SSB Interview?
On its campus, the Union Public Service Commission has a facilitation counter close to the building housing the exam rooms. On working days from 10:00 AM to 5:00 PM, candidates may get any information or clarification about this exam at this facilitation counter in person or by calling 011-23385271, 011-23381125, or 011-23098543.
Additionally, candidates can call 011-26175473 or go to Joinindianarmy.nic.in for the Army as their first choice, 011-23010097 or Joinindiannavy.gov.in for the Navy/Naval Academy as their first choice, and 011-23010231 Extn. 7645, 7646, or 7610 or go to www.careerindianairforce.cdac.in for the Air Force as their first choice. Candidates can also access the UPSC website at http://www.upsc.gov.in to learn more about their results.
Highly Recommended: Join SSB Interview Online Coaching [Must Enroll]
CDS 2 2022 Marksheet And Cut Off
Within 15 days of the date the final OTA results are published (after the completion of the SSB Interview), the Commission's website will make the marks-sheets of candidates who did not qualify available. The marks-sheets will be accessible there for 30 days.