In the Indian military, officers are expected to conduct themselves with integrity, dignity, and professionalism at all times. They are responsible for leading and mentoring their subordinates, and are expected to set an example for them to follow. In addition to their military duties, officers are also expected to uphold the values of discipline, respect, and selfless service.
The Indian military also places a great deal of emphasis on the welfare of its personnel, particularly in terms of their physical and mental well-being. Officers are expected to take care of their troops and ensure that they are provided with proper training, equipment, and support.
An officer in the Indian Army inherits glorious heritage and timeless traditions, blended perfectly with the latest technology in the fields of management, engineering and medical sciences. It offers a golden opportunity to be a part of the world's finest Army and get trained not only to be an Officer but also a Gentleman for life.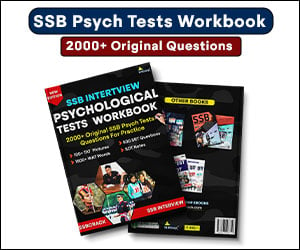 The Indian Army promises both professional and personal growth at every stage of the career. Opportunities to upgrade through various courses are abundant. The adventure and extra-curricular activities in the Army ensure an all round development essential in today's world. An opportunity is even provided to upgrade your civil qualification by availing two years paid study leave. Art of War-Engineering-Medicine-Administration-Human Resource Development and Management. The army teaches you all, moulding the officers into leaders capable of leading from the front in any field. Joining the Army is possible both after school as well as after graduation.
Apart from attractive pay and perks, Army offers you the best in Life Style, even better than all other professions. Be it the social interaction, finest clubs, golf courses, medical facilities and ample opportunities to indulge in adventure and sports, Army has it all. In fact you are paid to lead a healthy life in a healthy environment.
Facilities like subsidized housing, free medical for self & family, canteen facilities, group insurance cover, soft loans for house and/or vehicle and above all the feeling of belonging to a family (Army) which cares for you, are the perks of the Army which no other organization provides.
In conclusion, the concept of an officer and a gentleman is an integral part of the military ethos in India, and is a reflection of the high standards of conduct and professionalism expected of its officers.
'DO YOU HAVE IT IN YOU'
To be a part of the elite organization of the Indian Army?