Recently a picture of an Indian Para SF Operator doing Trials Gravity Industries' Jet Pack in Agra surfaced online. Is this going to be the new jetpack of the Indian Army? In recent news, the Indian Army Plans to Purchase 40-50 Packs at a Cost of 4-5 Crores Each.
The Indian Army had issued a request for proposal (RFP) to procure 48 jet pack suits under emergency procurement through the fast track procedure (FTP) under the buy Indian category in January.
Indian Army Jet Pack
The jet suits are considered ideal for patrolling and surveillance missions, the manufacturer stated, adding, "the suits can be used in situations where vehicles are not accessible and where waiting for a vehicle is not feasible. This can revolutionize the relief and rescue missions."
Considered to be a gamechanger, the equipment can go for 10 kilometres. "The individual will have the weight of engines and battery, which is roughly around 50 kgs," the company had said.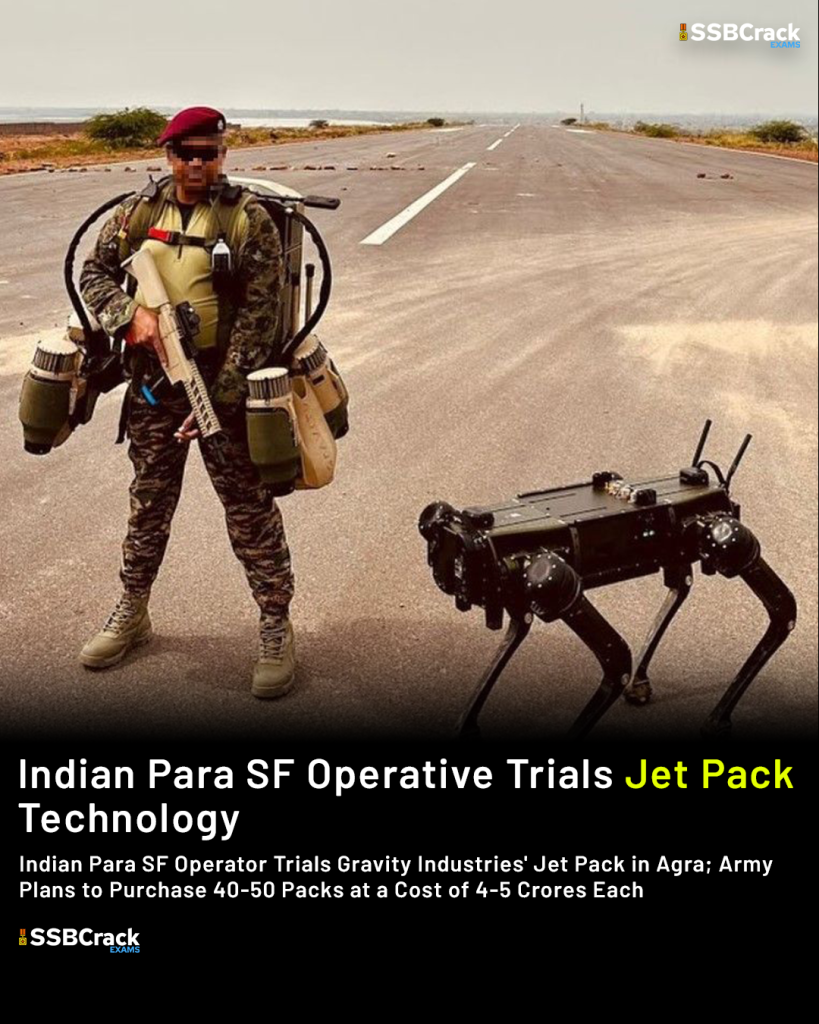 Amid border tensions with China along the Line-of-Actual Control (LAC), the Indian Army is taking steps to increase tactical mobility. One such initiative is the testing of Jet Pack suits made by British company, Gravity Industries. In January 2023, the army floated a Request for Proposal (RFP) for acquiring 48 Jet Packs with modern propulsion systems, including Turbine engines, Electric and Hybrid systems. The JetPack suit is an individual mobility platform that is turbine-based and can lift a person safely across varied terrain.
To evaluate the performance of these suits, the Indian Army is currently collaborating with Richard Browning, the test pilot of the suit and the founder of Gravity Industries. The evaluation is taking place in Agra, where the army is assessing the suit's ability to fly with a payload of 80 kilograms and a maximum speed of 50 kilometres per hour. It should also be able to operate in the desert, mountain, and high altitude conditions up to an altitude of 3000 m.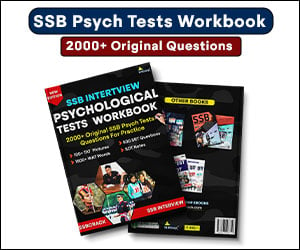 The Indian Army's need for such JetPack suits is in response to the ongoing border tensions with China since early 2020. The conflict reached a peak in June 2020 when a violent border clash erupted in Galwan valley of Ladakh, resulting in the loss of 20 Indian Army soldiers and an undisclosed number of Chinese soldiers. China's aggression continues, and in December 2022, Chinese and Indian soldiers clashed in Yangtse area of Tawang sector of India's Arunachal Pradesh. Additionally, the Indian Air Force had to scramble fighter jets when Chinese drones attempted to enter Indian Air Space.
What is a jetpack in military?
A jetpack, also known as a jet pack or rocket pack, is a type of personal propulsion system that allows an individual to fly through the air using small jet engines or rocket motors mounted on their back. While jetpacks have been featured in science fiction for decades, they have also been developed and used in real-world military applications.
The military has experimented with jetpacks for various purposes, including special operations and search and rescue missions. Jetpacks allow soldiers or rescue personnel to access hard-to-reach areas, such as mountainous terrain or urban environments with limited space, quickly and easily.
One example of a military jetpack is the Bell Rocket Belt, which was developed in the 1960s and tested by the U.S. Army. The Rocket Belt could reach speeds of up to 60 mph and allowed a wearer to fly for up to 30 seconds before running out of fuel. However, the Rocket Belt was ultimately deemed impractical for military use due to its limited flight time and high fuel consumption.
Indian Army Has a Jetpack Now?
As far as I know, the Indian Army currently does not have a jetpack in its inventory. While the Indian Army has been actively modernizing its equipment and technology, including in the areas of aviation and special operations, there has been no announcement or indication that they have acquired or developed a jetpack for military use. It is possible that they may consider exploring such technology in the future as new developments emerge.