TIMES NOW has accessed exclusive information that the Army could be gearing up for major reforms.
In this move, the Narendra Modi government is looking to unveil striking reforms to turn the Indian Army into one of the finest fighting units in the world with infrastructure and manpower to match.
Reportedly, Army will drop excess baggage from aircraft to back up troops with action wherever the need arises.
The Times Now report has quoted the Shekatkhar Panel report proposals to indicate that a major reforms initiative is being readied. The Shekhatkar Committee has submitted its proposals to make the army leaner and fitter while cutting the flab.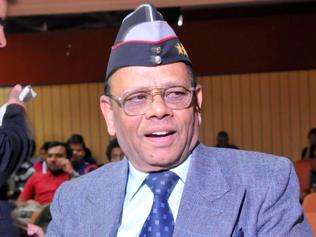 This is expected to apply to all levels of the forces starting from the bottom. The initiative is also expected to tackle the perpetual shortage of manpower, especially in the higher ranks.
Among the initiatives is to outsource quite a few major services to the private sector in order to cut costs and use the money in a better way to ensure the Army stays in battle-ready condition at all times.
While retirement age for jawans and JCOs is proposed to be raised by two years to save costs on training and pensions, there are recommendations to free up resources like the personnel working in military farms which could be abolished. Soldiers do not need to milk cows when they can be fighting the enemy.
Even Electronics and Mechanical Engineers could come under the hammer.
When the government raise the age of retirement of jawans from existing 17 and 19 years to 19 and 21 years, it saves on the additional cost of training and pension. This could help the government in saving money.
Eyes are also one RVC or the Remount Veterinary Corps which employs horses and mules to the areas where soldiers can't reach by road like Ladakh's mountains. With the increased use of air power to drop jawans and necessities, RVC could also come under hammer.
The report went on to add the need to expand NCC but said that the NCC does not need serving officers and men. Retired officers and jawans could be taken into account for that purpose.
The committee's report seems to be a hit on and these reforms could actually be taken into consideration by the government.
What do you think of it?