As many candidates are asking us regarding the AFCAT 2 2017 which is scheduled tomorrow i.e. 27 Aug 2017, Sunday. Many candidates who have their centre near riot affected areas are worried about the exam as there is no transportation available and many of them have said that their train got cancelled. As per the official update, Indian Air Force is going to conduct the AFCAT 2 2017 tomorrow.
Candidates who are in affected areas must try to reach their respective AFCAT centre for the exam.
Candidates who are not able to attend the exam due to obvious reasons must email their issue to the IAF AFCAT cell.
Other candidates, be ready for the AFCAT 2 2017 tomorrow.
What to email?
All affected candidates must tell their problems and cancelled train, transportation issues to AFCAT cell in a detailed manner.
Email ID: afcatcell@gmail.com , Tele: 011 – 26160458, 26160459
Reply From Indian Air Force Official FB Page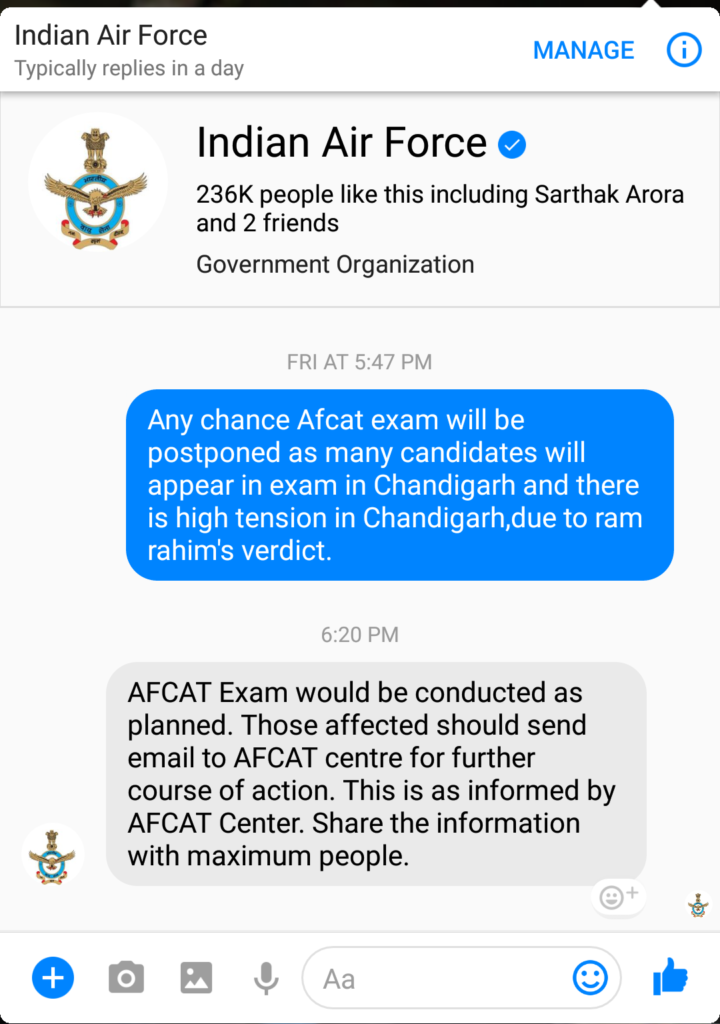 Reply from AFCAT Cell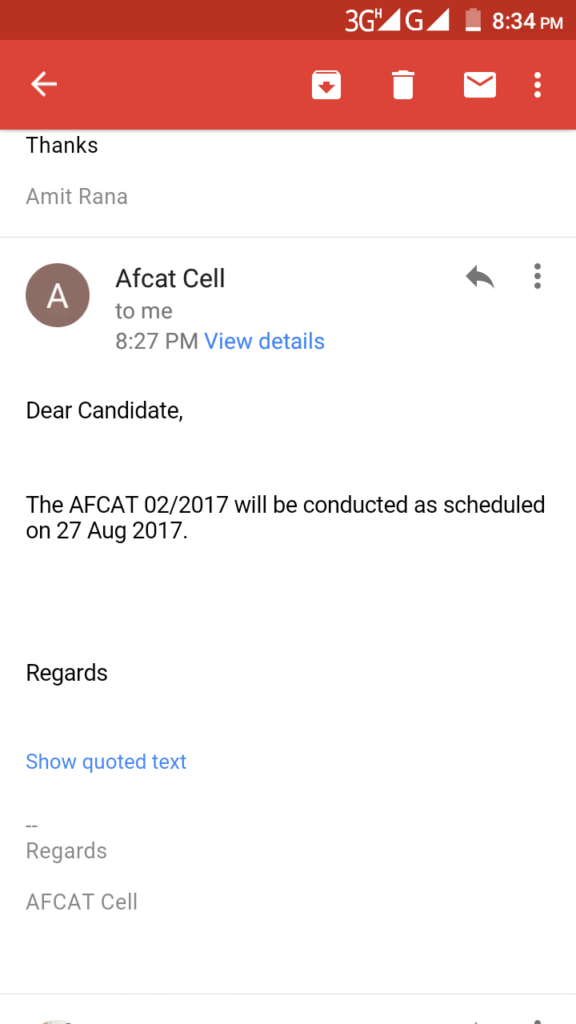 All the best future air warriors