Candidates are frequently asking questions regarding postponing the AFSB interview dates. AFSB interview is conducted by Air Force Selection Board, candidates who apply through CDSE or AFCAT and pass the written exam need to face AFSB interview.
Air Force has enhanced the interview process by letting candidates to choose their AFSB interview center, that means, candidates can select their AFSB location through the online portal so you need to be careful while selecting the AFSB interview date and location as it is in your hand to choose a date for yourself, but this is only in case of AFCAT entry, in case of CDSE entry, IAF only do the allotment of center.
Also Read: How to postpone SSB Interview
As said, in case of AFCAT entry candidate need to select a venue for AFSB interview, there are four AFSB you can select from i.e. Dehradun, Varanasi, Gandhinagar and Mysore. If you do not select the AFSB centre before the deadline, you will be allocated a centre automatically. In case of CDSE entry you will be allocated a centre by IAF only.
2 AFSB Mysore
How to change AFSB venue/centre
In case of AFCAT, candidates can select a venue as per their convenience, so be sure what you are selecting because changing AFSB centre is almost impossible if once registered or allocated automatically. Though there are fewer chances of changing AFSB venue once you have selected it because as per your selection only call letters are generated with the allotted date for your AFSB interview, so be careful and select AFSB venue which fit you the best. But still, you can contact concerned AFSB through the contact details given below.
Also read: How to select AFCAT AFSB Centre
How to change AFSB interview dates
This is quite possible, because few candidates may have some problem in attending the interview as per allotted date, so you can change your AFSB interview date just by contacting IAF. You will be allocated with another date of another batch. If you want to change your AFSB dates, call the concerned AFSB and tell them the valid reason for postponing your AFSB date. You can follow the same procedure for any other entry.
For any queries regarding SSB interview, including change of date (permitted only on extreme grounds) contact Air Force Selection Board for which detailed.
Air Force Selection Board Contact Details
1 AFSB
Clement Town
Dehradun- 248002
Tele: 0135 – 2642269
Fax: 0135 – 2640104
2 AFSB
CV Complex
Sidharth Nagar PO
Mysore – 11
Tele: 0821 – 2526621
Fax: 0821 – 2502836
3 AFSB
HQ SWAC, AF
Sector 9
Gandhinagar
Tele: 079 – 23242600 Extn 5754
4 AFSB
Varanasi Cantt
Varanasi – 221002
Tele: 0542 – 2503853 Extn 213
Fax: 0542 – 2502836
For clarification on submission of documents after recommendation/medical, merit list and joining instructions, contact- 011 – 23010231 Extn 7973
AFCAT eBook Study Material – FREE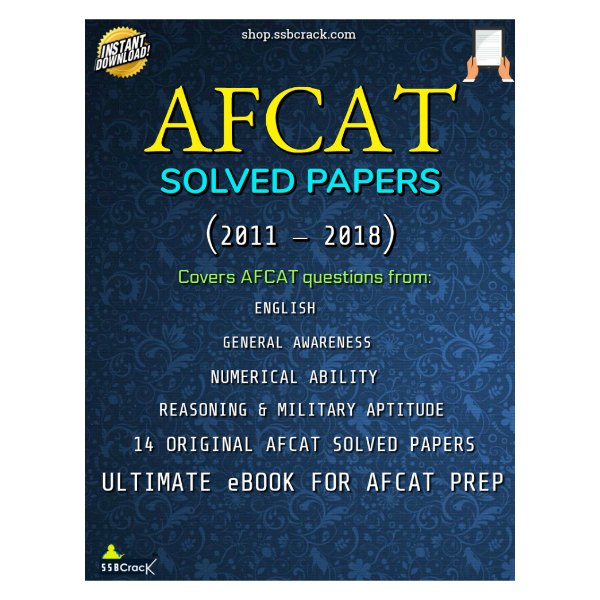 Also Read: