This is the first test in the SSB Procedure where the intelligence level of a candidate is tested. On the basis of the Officer Intelligence Rating OIR test, the Assessors will rate each and every candidate and it may even affect your chances of getting recommended even if you get screened in.
This is a simple test and any person with average intelligence can easily solve it within the allotted time. Even if you are not able to complete or perform well in Officer Intelligence Rating OIR Test, there is nothing to worry about as you still have chances of getting recommended if you perform well in PPDT.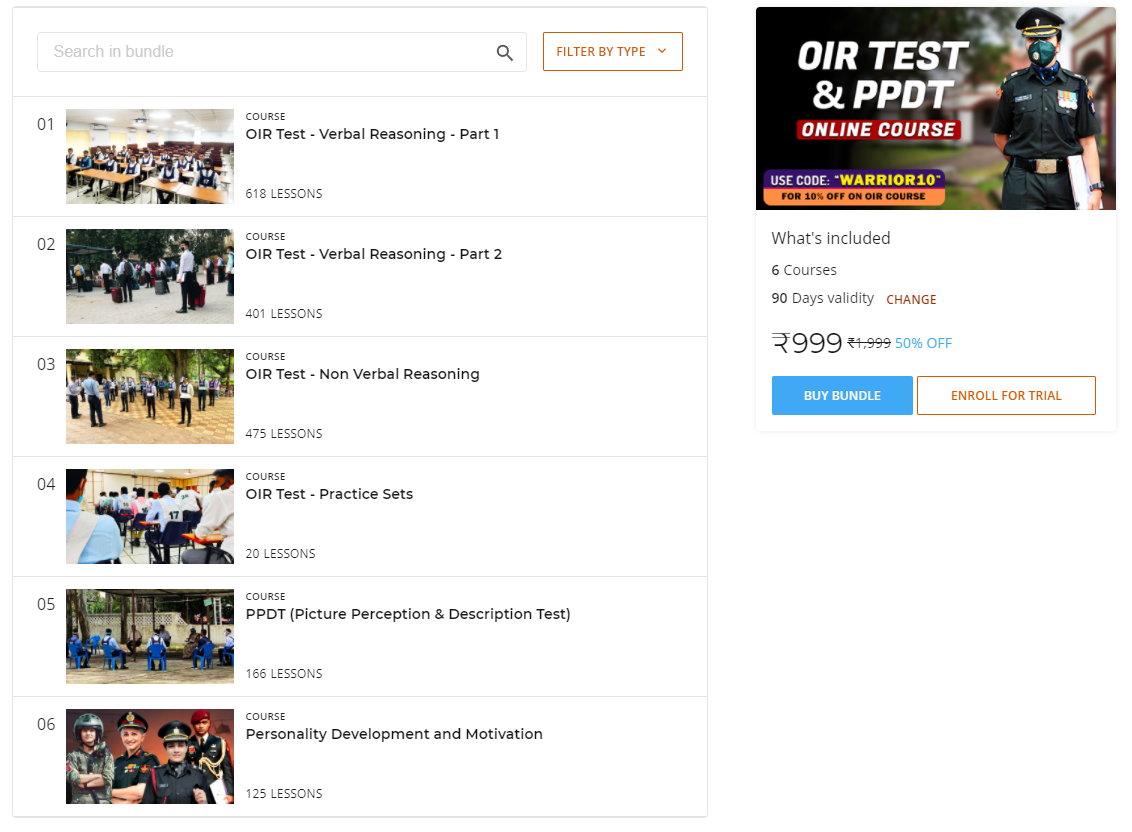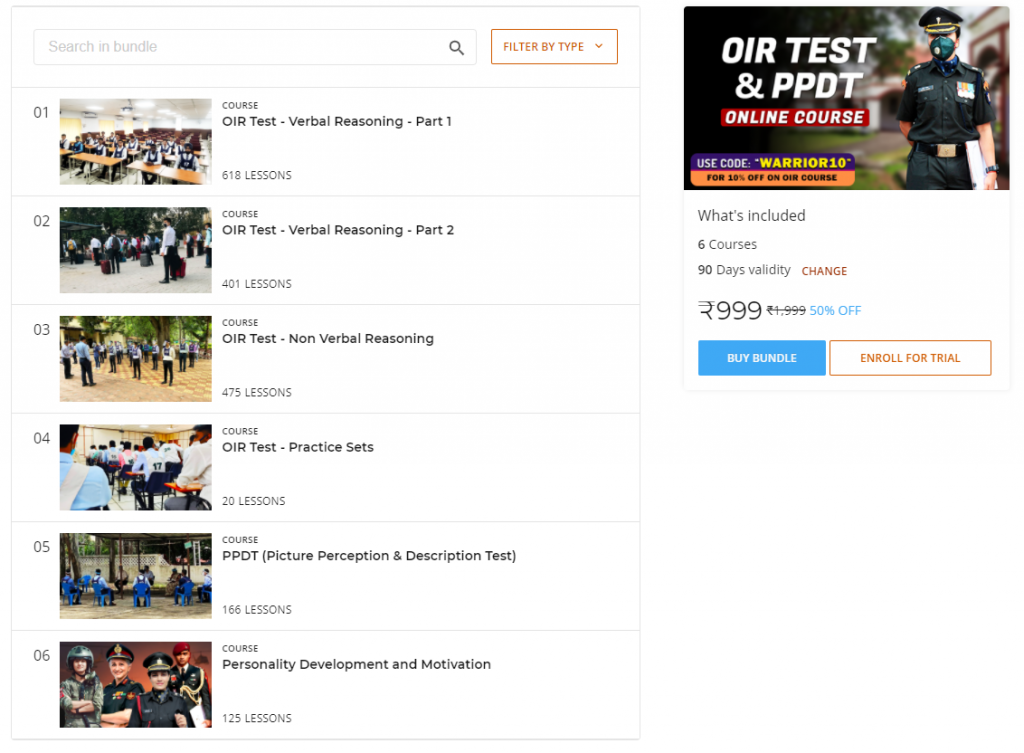 This test comprises of mainly two types of test:
Verbal Test
Non- Verbal Test
Verbal Test:
This test comprises of verbal questions just like completion of number series, finding the odd one, common intelligence questions etc. Eg. Complete the series- 2, 6,14,30……… Ans. 62, 126 Also Check: Verbal Intelligence Test Syllabus &Sample Questions
Non-Verbal Test
This test is designed so as to benefit Candidates who lack language proficiency. This test comprises questions based on figures .For eg. Finding the odd one from a series of figures , detecting errors etc.
Best Book for OIR Test: A Modern Approach To Verbal & Non-Verbal Both these types can be found on the question Booklet and you have to complete these questions within allotted time. Practice improves your speed . You can find a number of such exercises in most of the study Guides. Here I have enumerated the types of Verbal intelligence tests:
Analogy.Eg. If day is to Night, then light is to …….
Coding and Decoding
Jumbled words
Jumbled sentences and proverbs
Reverse order
Speed , direction, distance based problems
Blood Relations
Also Read: