SSB interview is a very simple procedure and according to the officers, the efficiency of selecting the best officers has been 99.9999%. During 5 days you will be having your best time, a life you have never lived before, a task which you might have never seen before. I have given 2 SSB's but unfortunately, conference out every time but I will try again, because the satisfaction that Olive Green uniform can provide you, is much higher than millions of rupees that you may save in a private job in MNC's.
SSB Interview Preparation Material [ 100% Recommended]
Don't Try To Be Fake
But you need to remember it is also not that easy as it seems. It is not just a cakewalk, it is also a process that will actually show if you have that OFFICER LIKE QUALITY or not, you might take coaching, you make take guidance, but what you are, is something could not be molded through this, and in that SSB you may think, I have given my best by doing so(everyone thinks the same),but mind that those sitting there to see you are one who are working in same profession for many years, even with your a lot of practice, you will definitely do something, that will reflect your actual reaction, if you are fake or not. So isn't it better to be yourself and give those tests. Yaar ek personality test hi toh hai, you just have to show what you have done in your life in all those years.
Also Read
Behaviour In Group Discussion
Next my point comes on GD's in PPDT and GD's in GTO task and Group planning exercise in GTO task. Mind that it doesn't matter how much you know, you might be having 1000 points to speak on picture as well on some subject, but discussion actually means discussion, so give your points but in a way that other can understand that and discussion should be such that as you do in your house, college… By this I mean to say never get loud, all group members should not speak together, don't create ruckus, and give chance to everybody. These are things they look for. Have you ever wondered if on discussing on an issue in war or during battle if officers are continually arguing and not coming to conclusion? Officers are those who talk, discuss and give their points and bring conclusion. In Group Planning to make a similar attitude so that you can listen to everyone's point and make a good plan. At time when you are asked to explain the plan, there may rather there will be 2 or more members stand together and will be eager to explain. This is a good thing, but obviously only one can speak. So you gently decide and ask group members and one who is more supported should speak up.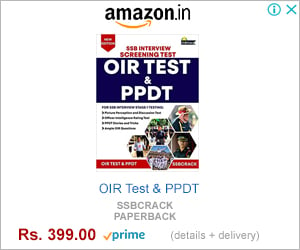 Language
Thirdly, I will come to Language. It is more important to understand that in screening instructors usually say that "Language of discussion will be English or Hindi or combination of both". Many candidates get slipped on this instruction and narrate their story in Hindi or use Hindi when they don't remember some words and then forget that they had to come back to English. Please don't do such mistakes. Make a point NO HINDI at all, because in next 4 days all that tasks which are going to take place, in all of them you just have to communicate in English. So by doing so, you are making your chances duller and in the last 2 SSB's I have seen, that both candidates were very good but made their points in Hindi and were screened out.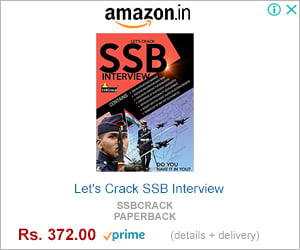 Behaviour During Free Hours
Last but most important, during 5 days of your stay, all your movement is being noted, so if you even think that you are alone at someplace in SSB centre, make it a point you are being watched. So behave properly every time. Keep your bed clean, put all things in place, dress yourself properly and mix up with people, and try to communicate in English even in your free time. It will not only build your confidence but also you will get more fluent with the language.   Friends, best of Luck. Get selected. Make Defence Services your passion if you really want to get it, as SSB instructors even say there were many who never returned after getting rejected, some show charm in their first chance and some put that worm in their mind and never stops trying and improved for the better and are now making their country proud.