"I MAY NOT BE THERE YET, BUT I AM CLOSER THAN I WAS YESTERDAY…"-unknown
Recommended In First Attempt For Indian Navy Pilot. A middle-class boy with average academics, empty sports column in PIQ, no NCC or any great achievement. How was I supposed to clear SSB? That was the question I had in my mind while reporting to 12S SB Bangalore on 29th JUNE 2015.Most of the candidate have the same question while attending SSB. But soon I get to know that SSB is a place where it doesn't matter where you come from, only thing that matters is belief in yourself.
Hi everyone, I am Karthik recommended for navy (pilot and observer) entry by 12SSB Bangalore. It was my first attempt and had a wonderful journey of 9 days (including medicals) which I am sharing with you all.
DAY 1- SCREENING.
Started with OIR. Overall it is very simple test. Then comes PPDT, A hazy picture was shown and I saw 2 persons in the picture and wrote a story around it. We were total 150 candidates and were divided into group of 10 each. When we started narration I was shocked that everyone except me saw 3 persons in the picture but everyone will have unique response to the picture, don't worry about it and narrate your story with confidence. Results were announced after lunch, total 19 candidates were screened in out of 150 and I was given chest no. 16.
DAY 2- PHYCLOGICAL TEST+ INTERVIEW:
Started with TAT and I wrote 11 stories on the pictures shown which were very normal stories. Write whatever comes to your mind seeing the picture. In empty slide I wrote a small summary of my life and what I want to be .Then comes WAT, I was able to write 58 out of 60 WAT responses. In SRT I was able to attend 54 out of 60. Write very simple and practical response that you will do in your daily life. In entire physiological test don't manipulate or think out of the way. Write whatever comes in your mind at very first, then only you can portray your real personality to the psychologist.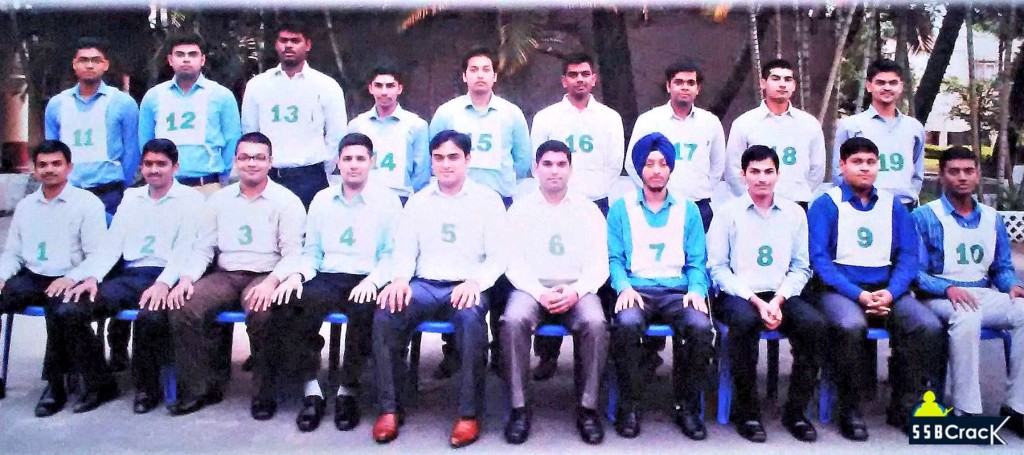 INTERVIEW:
Officer: let's start with your job profile.
Me: told everything in detail.
Officer: rapid fire round 1.
Me: gave answer for first few questions and forgot few at the last and was looking at him with a smile.
Officer: repeated the questions.
Me: answered them.
Officer: Rapid fire round 2 and 3.
Me: I did the same.
Officer: In 10th you scored 83% and in 12th 63%, why such a drastic decline?
Me: sir, I was in Love. And told him everything that happened.
Officer: who is Nandan Nilekani?
Me: After few seconds of silence I said, this is first time I am hearing this name sir. I am really weak in GK.
Officer: with a laughter said leave it.
Officer: Ok gentlemen I have asked everything from my side, is there anything you want to say about yourself?
Me: sir I won't quit from anything sir. Whatever the situation will be I will face it and overcome it sir!
I was done with my interview. As I came out few minutes later I thought ye kya kiya mene?  12th me galti kit toh, padhai gayi, pyar gaya aura b ye SSB bhi gaya!
In interview be very honest, logical and confident in your answers. Reveal your true self to the interviewer. Many of the candidates have decline in 10th to 12th marks (mostly with same reason as mine), if asked then say the truth. Don't hide anything.
DAY 3 and 4 -GTO
Started with group discussion and I hardly put 2-3 points in 2 consecutive GD's. Don't shout in GD,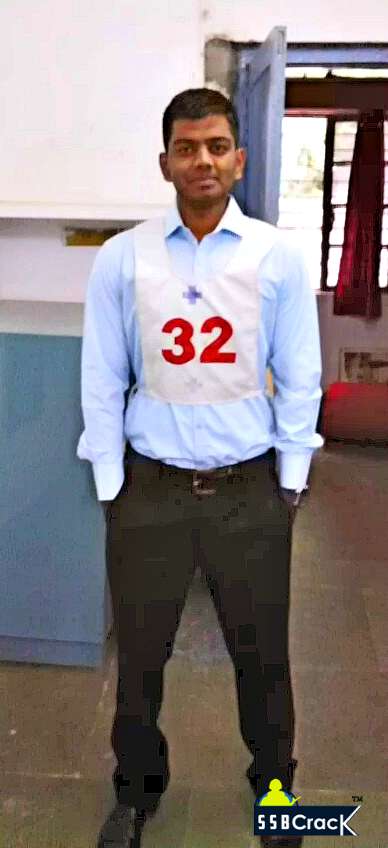 shouting is not a sign of Gentlemen, if u have a valid point then the group will listen to you automatically. PGT was good but True spirit of team work and cooperation was built in snake race where we felt as a team and worked as a team shouting our war cry "VANDE MATARAM" which showed up in HGT. Lecturate was just above average and in individual obstacles I completed only 7 out of 10 obstacles.
Day 4 started with command task and I was given bomb task, I was able to solve all the three possible solution. Then we proceeded to the FGT and really worked together as a great team. The entire motto of Group Task is to check how you work as a team not as an individual. Never try to dominate the group, if you have the potential and practical solution the group will itself choose you as a leader.
DAY 5–CONFERENCE.
In conference I was asked to rate myself, and I rated myself genuinely and accepted the mistakes or the places I could have done better. We were waiting for the results, and came a naval officer in crisp white uniform with the results. Gave a small motivating Speech and he announced Chest no.16, had a few seconds pause and said that's it, and left the hall. Yes, it was me. I don't remember what happened in next few minutes. Everything happened in flash second and only thing I remember is the thought that came in my mind at that time" Yes, I have it in me.
Unforgettable 5days, lots of new friends, chance to get know yourself, one step closer to your dream and magical feel of hearing your chest number. That is all about the amazing journey of SSB.
I have cleared my medicals and waiting for the merit.
About me-Karthik, Mechanical Engineer working in a private company. Mail Id- karthik.m244@gmail.com Mobile- 8140956535