You might have heard the phrase " Justice Delayed Is Justice Denied". But, this is not true for success. Success is delayed, but it is never denied. The quantum of efforts you put in for a specific goal decides your success. Having said that, I would like to describe the success story of Capt.(Dr.) Lily Swain, who despite various difficulties could manage to taste the success. Before I could tell you the success story, here is a small record of her family and educational background.
Dr. Lily swain comes from a family wherein the importance is given to education.Her father who is a retired army personnel(Sub Maj) is into real estate and mother is a home manager. Her younger brother is a graduate in mechanical engineering and is preparing for the civil services, and younger sister who is dynamic, young and charming is also into medical field and currently she is pursuing her medicine from Govt. Medical College, Nizamabad.
She(Dr.Lily) completed her Grade 10 from Kendriya Vidyalaya Air Force Station, Hyderabad  ,wherein the atmosphere was really very good,the teachers were supportive in every aspect be it the sports, culture or academics.She passed out successfully in 2006 by securing 90% in the CBSE board examination.Then she moved into a very different board wherein she opted for BiPC(Biology,Physics and Chemistry) which is the mandatory group one should be selecting in order to qualify himself/herself to appear in the medical entrance examination.After two years of hard work she passed her intermediate exam with an aggregate of 96%.Subsequently, she appeared for various competitive examinations of medicine but could'nt manage to secure one.At this stage, she was disheartened but did not loose hope and decided to drop in a year which proved to be a success.
Dr. Lily who is a young medical professional obtained her medical degree(MBBS) from Mediciti Institute Of Medical Sciences, Hyderabad , after putting strenuous efforts for close to five and a half years.Being from the defence background she had a strong desire to join the armed forces.Having selected BiPC stream at 10+2 level was the end as conceived by her.But she never knew that one can even join the forces as a doctor until she came across the advertisement of Indian Army-AMC SSC entry calling young medical graduates to join the forces.
What happened next? Did she apply for the entry? If yes then what was the result?
Well, she ap[plied for it and the interview for the same was held at RESEARCH AND REFFERAL HOSPITAL, New Delhi.She was recommended by the medical board on 02nd May 2015.Unfortunately, she was declared medically unfit and was given a temporary rejection for low hemoglobin count and instructed to appear before the Appeal Medical Board after 45 days.
The appeal medical board at Command Hospital,Bangaluru, declared  her medically fit for the services.Now, the main hurdle was yet to be crossed and what was that?.Yes, you are thinking right-its the merit list.The first merit list was out only in
June 3rd
week and she was disheartened to learn that her name doesn't figure in the list of successful candidates. However, her morale was very high and she started preparing for her PG entrance examination.It was only on 24th July 2015 that the second list was out and she sailed through it. Dr.Lily swain's, appointment as a Captain in the Indian Army(Army Medical Corps)-Military Hospital, Kirkee, justifies the initial two lines of this article.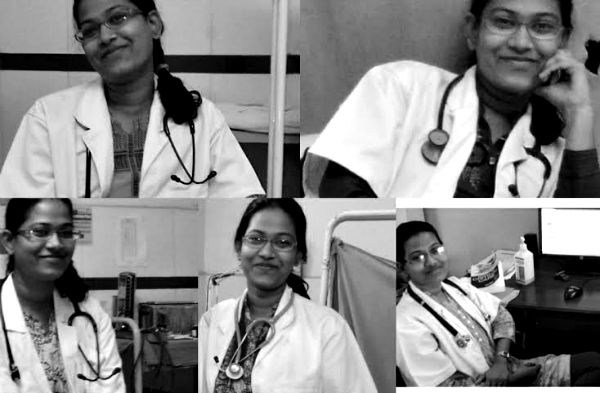 The motive behind writing this was to create awareness among the medical professionals to join the forces.I considered ssb crack as the right platform to put up my words.We know that ssb crack is accessed by many youths aspiring to become defence forces officers and they do have their brothers and sisters who are into medical field.So what are you waiting for, just go and inform your beloved ones about this if they are not aware and grab the next opportunity.
Final, few words you should remember. If you think you have it in you, then you will succeed for sure. For details about the AMC SSC entry you can login to www.amcsscentry.gov.in. I would be truly humbled and delighted if this one proves to be a turning point in somebody else life.
Jai Hind!