Captain Mahabir Singh of 9 PARA (Special Forces) has been awarded "Shaurya Chakra" for displaying exemplary leadership, raw courage and conspicuous gallantry in face of grave personal danger and personally eliminating one hardcore terrorist in anti-terrorist operations in Samba (J&K). Captain Mahabir Singh is a resident of Gurdaspur, Punjab.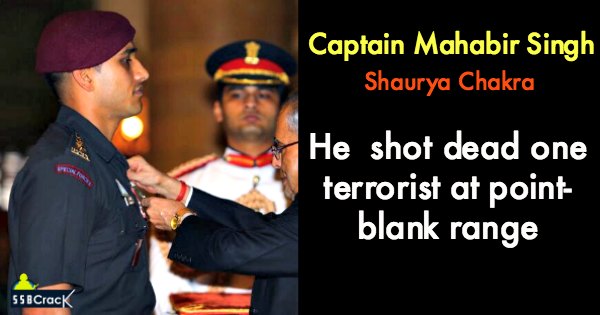 On 26 September 2013, Captain Mahabir was tasked to clear  terrorists from unit lines during a Fidayeen attack. As the troops  commenced clearing operations, they came under heavy small-arms and grenade fire from an adjacent building. Sensing grave threat to the entire operation and proximity of family quarters in close vicinity, Captain Mahabir, unmindful of his personal safety, charged into the building to engage the terrorists.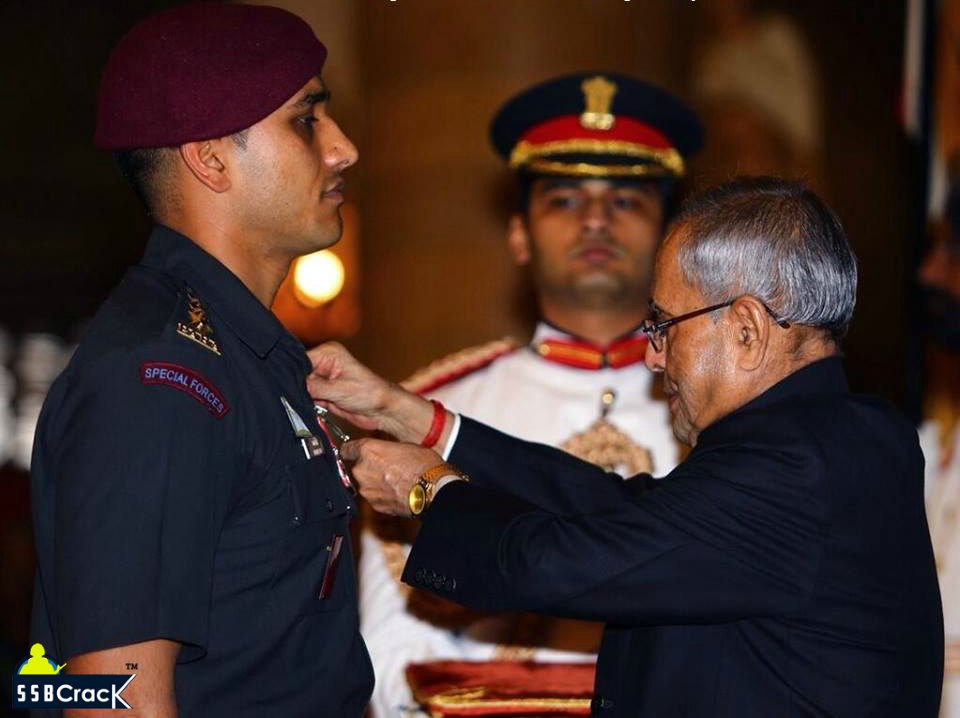 Displaying sheer courage and exemplary field-craft, he manoeuvred to engage the terrorists at extreme close quarters. He moved from room to room, closing down their escape routes and shot dead one terrorist at point-blank range, thereby completely disorganising their will to resist. This singular action by the officer ensured safety of the entire team, prevented further collateral damage and minimised casualties during the entire operation.