Hello, Warriors! PPDT is the second test in the screening after Intelligence Tests. A picture is shown for 30 seconds and 1 minute is given to write down the details of the picture and 4 minutes to write a story on the shown picture after the screen goes blank. This test is almost an elimination test for the candidates.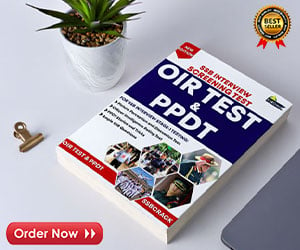 PPDT is conducted to know the candidate's imagination power and description ability in the limited time allotted. After the written part of the given picture is completed, the next step is the discussion of the picture. This crucial part consists of individual narration and group discussion.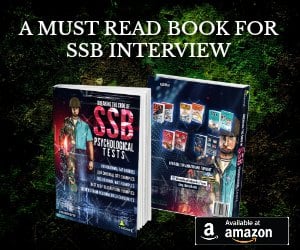 So, to get into further level of SSB testing, candidate has to clear this 'elimination test' in the screening. By following the tips below, you can prepare yourself enough to be confident to go through PPDT and hopefully, clear it too:
As you know that you are shown a hazy picture for 30 seconds, try to observe the picture with full concentration and use those 30 seconds carefully and effectively.
Create a hero/heroine from the characters seen in the picture and make him/her the main central character of the story to build.
Download:
The hero of your story should overcome a problem. Hence, you need to create some problematic situation in the story. Do it logically and keep the story compact.
Try figuring out these 7 details as soon as you are shown a picture:
Number of Characters;
Their age(s) and sex;
What has probably happened;
What is currently happening;
Future action to be taken;
While in the individual narration, keep the story short and meaningful and clear from inconclusiveness, so that it covers the past, present and future aspects of the story.
For all the above purposes the only best way out is to So, practice writing stories by keeping blurred pictures in front of you at the same time manage the time properly.
For practicing PPDT, you can find sample pictures here.
More Tips:
These tips certainly will help you to pass the PPDT and get selected into next stage.