Hello, Warriors. In one of the previous articles, we showed you tips to attempt and tackle the Picture Perception and Description Test.
This article follows the further in depth analysis to clear the PPDT. We'll mainly focus on the process to write better stories in PPDT and provide tips for the same too.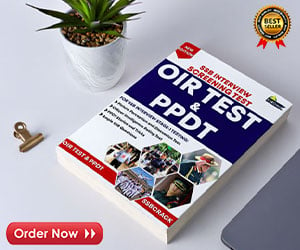 But, before moving ahead further, make yourself well acquainted to what PPDT is.
Download:
Here are the tips that should come handy to you while writing a story in PPDT:
You are given 30 seconds to see a picture. Utilize the time to frame the context in which you story will lay and how your hero will survive.
Define a title for the given picture. Remember that title should be such which tells the complete essence of your story and is catchy. So design the title carefully.
Create a hero/heroine from the characters seen in the picture and make him/her the main central character of the story to build.
Now the main work of writing the story starts where it is expected that the aspirant will describe the following:
Number of Characters;
Their age(s) and sex;
Mood(s);
What has probably happened;
What is currently happening;
Future action to be taken;
Final Outcome.
Keep the story short and meaningful and clear from inconclusiveness, so that it covers the past, present and future aspects of the story.
Do not write memorized stories or always relate it to defence. Be you and be spontaneous.
Practice as much as possible. Refer these pics to practice writing the stories.
Hope these tips will help you write the best story for the PPDT.